Green & Blue
LUSH GREEN AND CARIBBEAN BLUE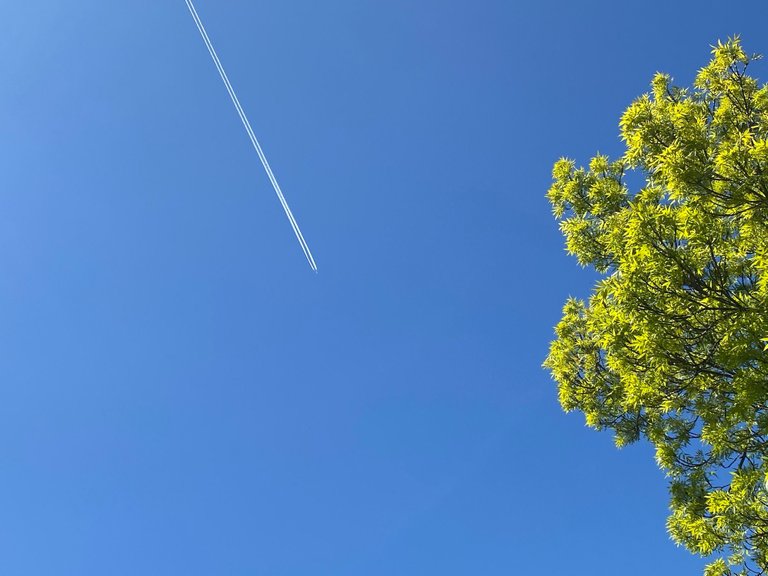 I spent the best part of today tending to my yard. Thanks to the few days of continuous rainfall that we got, before the string of sunshine days, the grass had grown to sheen length. It took a while to get the place looking presentable. I don't actually mind the overgrown look but, unfortunately, the neighbourhood wildlife tend to gravitate towards it too and treat it like the wild. I'm talking about all manner of organic waste that get deposited by these creatures big and small.
There was also a little ant hill starting to get larger, so I thought I'd nip that in the bud too. The last time I let one of those grow, I got an ant invasion indoors.
Anyhow, I'm completely worn out by the activity. I forgot how physically tasking it can be, especially the finishing touches that I had to do with a pair of garden scissors. Apparently some of my muscles had been sitting there doing nothing all this while.
It's all been worth it though. This is my view while sat on a reclining chair staring up. Yup, we have those rare Caribbean-blue skies in London right now, and it's been like that all bank holiday weekend.☀️
Peace & Love,
Adé