Esta pequeña mariposa nocturna pasa desapercibida por tener un color de alas muy parecido a la corteza de los árboles. El alimento de este animal son las hojas del alcornoque. Este árbol de la familia del roble cubre grandes extensiones de la provincia de Cádiz en el sur de España.
This small nocturnal butterfly goes unnoticed because its wings are very similar in colour to the bark of trees. It feeds on the leaves of the cork oak. This tree of the oak family covers large areas of the province of Cádiz in southern Spain.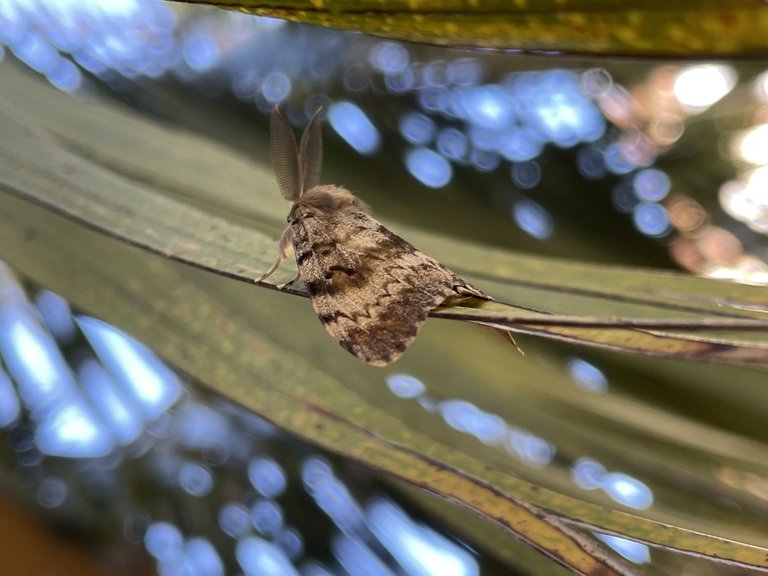 En estado de polilla o mariposa es indefensa para la vida vegetal, pero cuando es una oruga su apetito es voraz y en gran número pueden devorar grandes cantidades de hojas pudiendo causar daños irreparables al alcornoque.
When it is a moth or butterfly it is defenceless to plant life, but when it is a caterpillar its appetite is voracious and in large numbers it can devour large quantities of leaves, causing irreparable damage to the cork oak.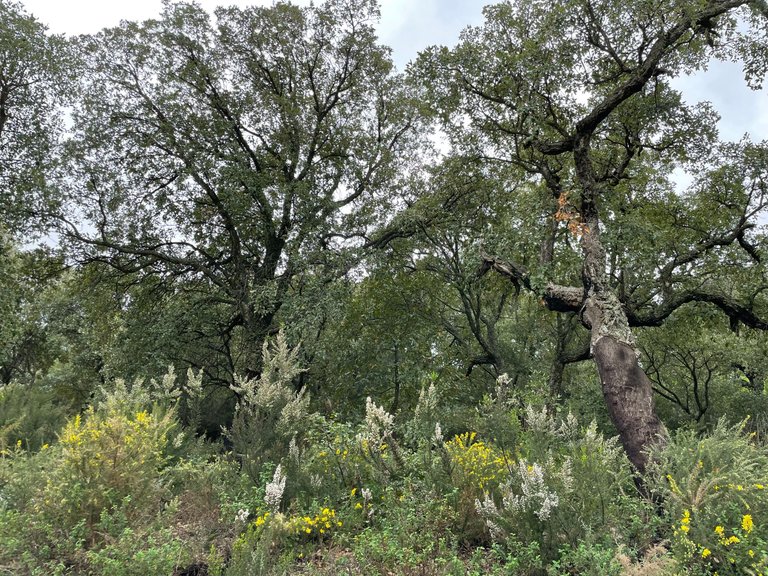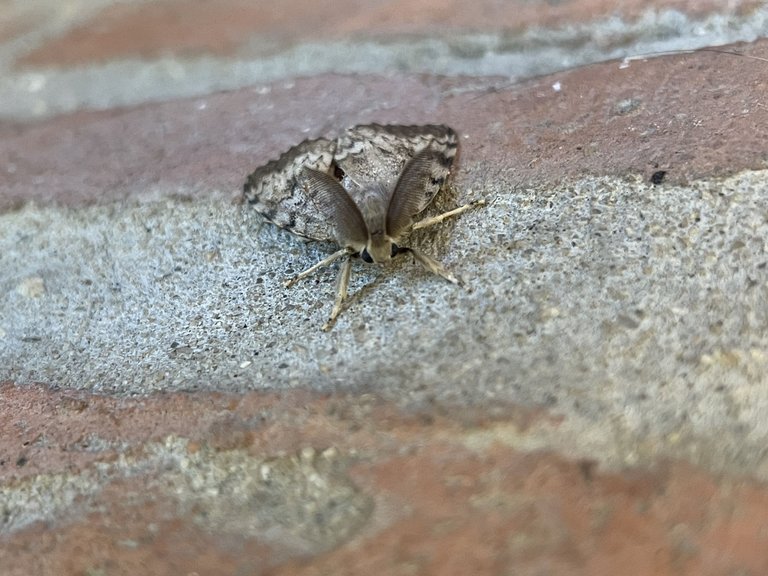 Su nombre le viene de la cantidad de bello que tiene la oruga. Para evitar daños por esta plaga las autoridades están luchando todas las primaveras, que es cuando están en fase de oruga, colocando trampas y usando medios químicos para reducir el número de este animal.
Its name comes from the amount of hair the caterpillar has. To avoid damage caused by this pest, the authorities are fighting every spring, when the caterpillar is in its caterpillar phase, by placing traps and using chemical means to reduce the number of this animal.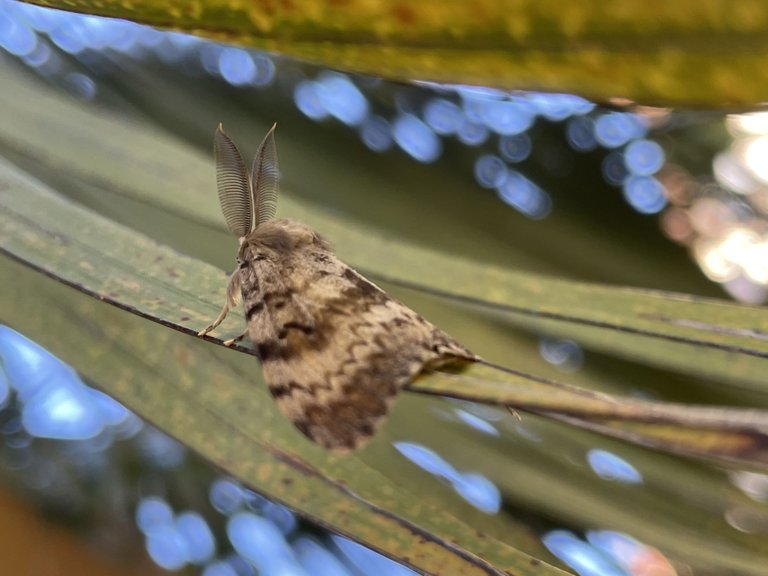 Esta pequeña mariposa se encuentra en mi jardín y no le voy a hacer daño. Se la enseño a mi hija y le explico que puede convertirse en un problema para el bosque mediterráneo en forma de plaga. Pero es hermosa y si no es atrapada por algún ave insectívoro, seguirá viviendo en paz.
This little butterfly is in my garden and I am not going to harm it. I show it to my daughter and explain that it can become a problem for the Mediterranean forest in the form of a pest. But it is beautiful and if it is not caught by some insectivorous bird, it will continue to live in peace.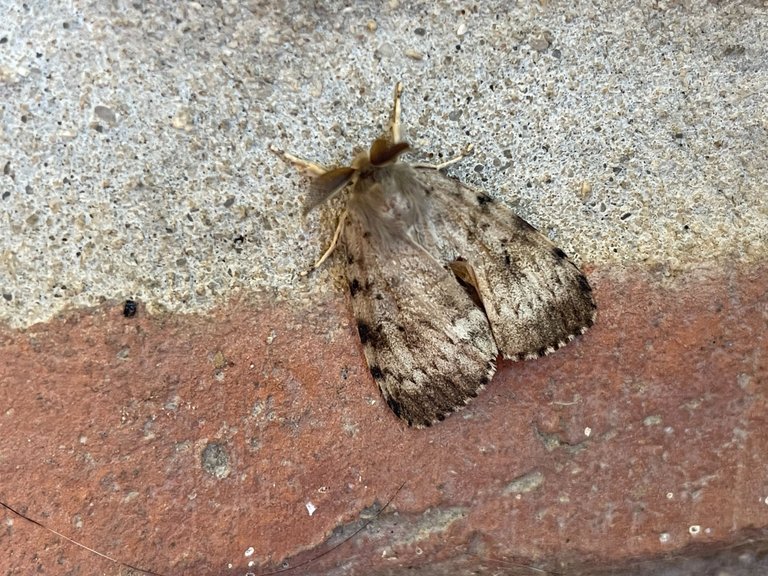 I used a web translator for english text (DeepL)
Photos by @cuvi taken with an Iphone 12 Pro.
2022 All rights reserved.
Fotografías de @cuvi hechas con un Iphone 12 Pro. 2022 Reservado todos los derechos.
By @cuvi,
Creador de contenido desde 2016
Content creator since 2016