I am desperately looking for that second and third planet and so far not much luck.
Today I invaded the space of my northern neighbour. Sorry chap! You are not that active and I thought what the hell I am gonna look in your space too . I got to have one soon or otherwise I am doomed against the large parties. What to do if the 2nd planet is 10 hours away? That is a big disadvantage against others.
Check out my "little map of France"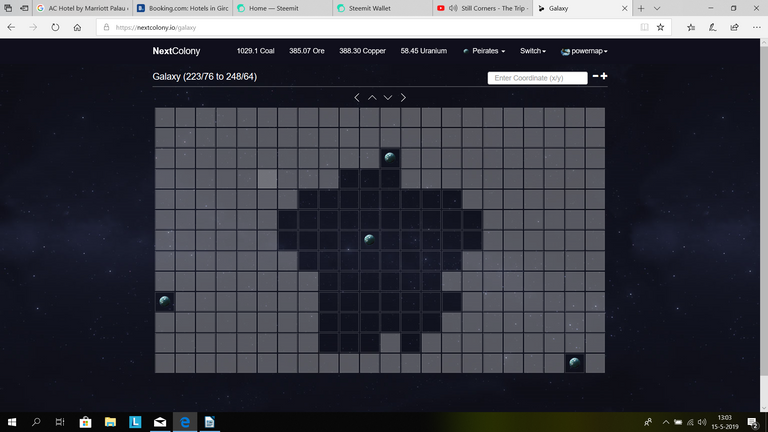 Tonight I reach mission level 2 which means I can do 5 missions of each some 6 hours or some 20 per day. This shoudl (statistically ) bring me the planet after a day (100 searches averages 1 planet) and the stats better be right.
I did loose 2 explorers already so that statistic DOES work.
I'll be back
POWERNAP
rep of the SSG community