Merry Christmas Steemians !!!
As most of you have already celebrated Christmas but few of the countries are still celebrating based on their time zone.
It was an amazing evening here in Bengaluru, India and was pretty crowded in the evening.
On the eve of Christmas, we wanted to visit Eat Street and have authentic food from all parts of India. But there was a heavy traffic jam and it took almost 1 hour to reach the nearest metro by bike which was just 3 kms away from home.
After reaching World Trade Center and Orion Mall, I captured few photos while waiting for others who were stuck in traffic :).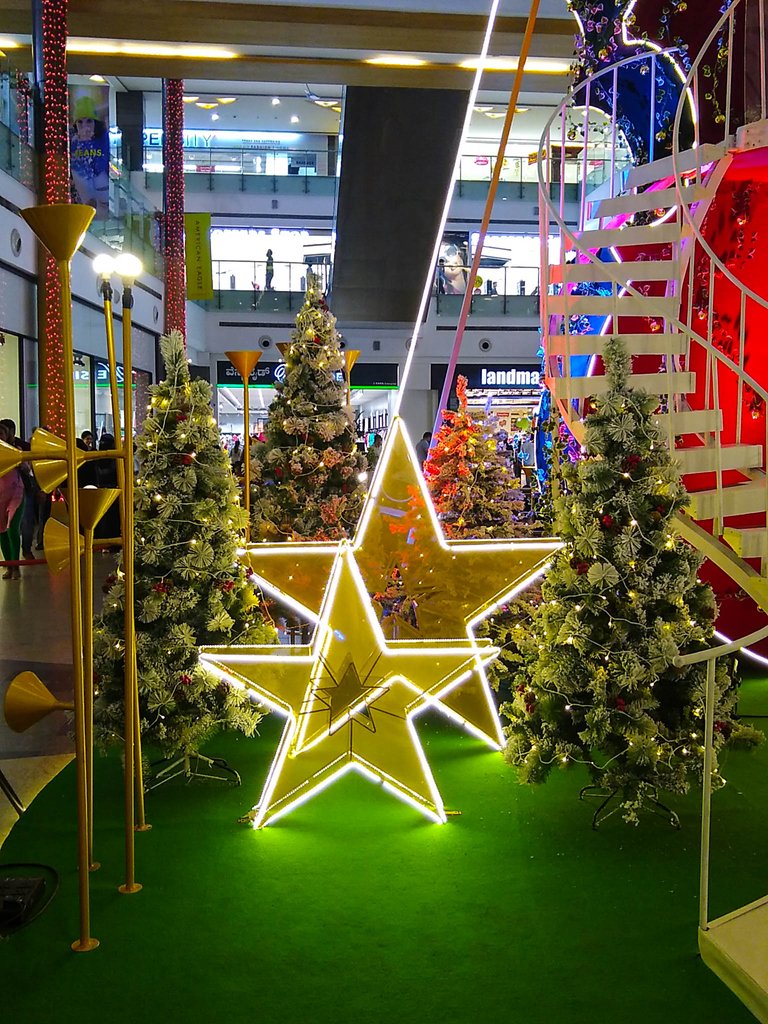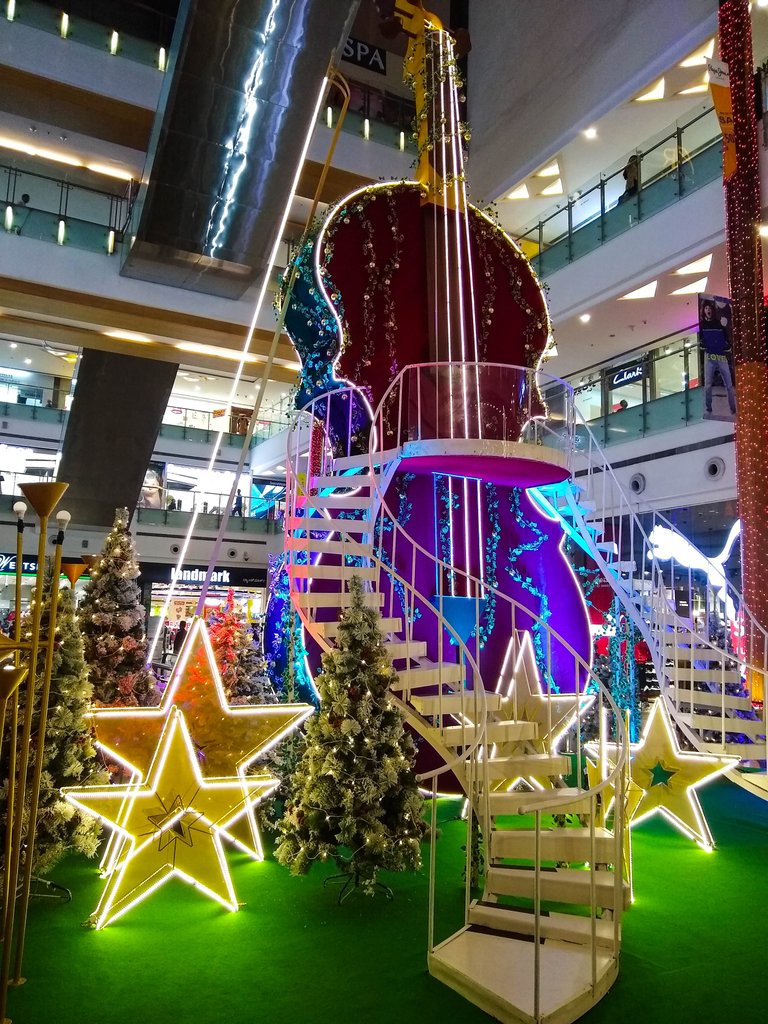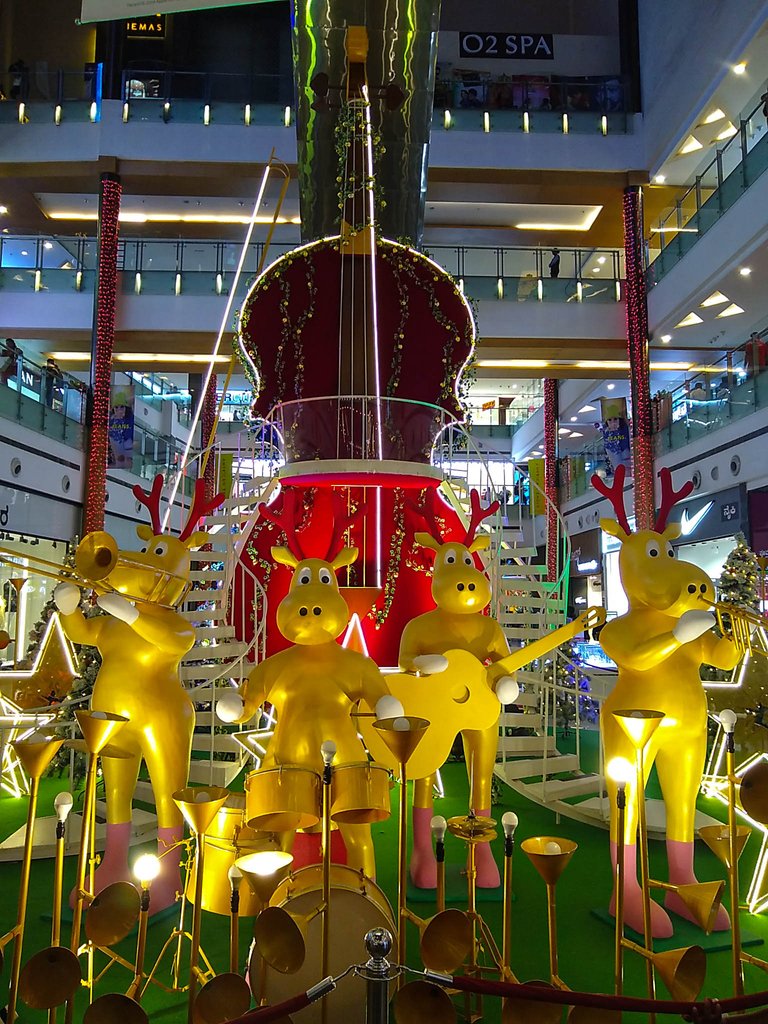 These rotating penguins were looking awesome and people were kind of queuing to take selfies.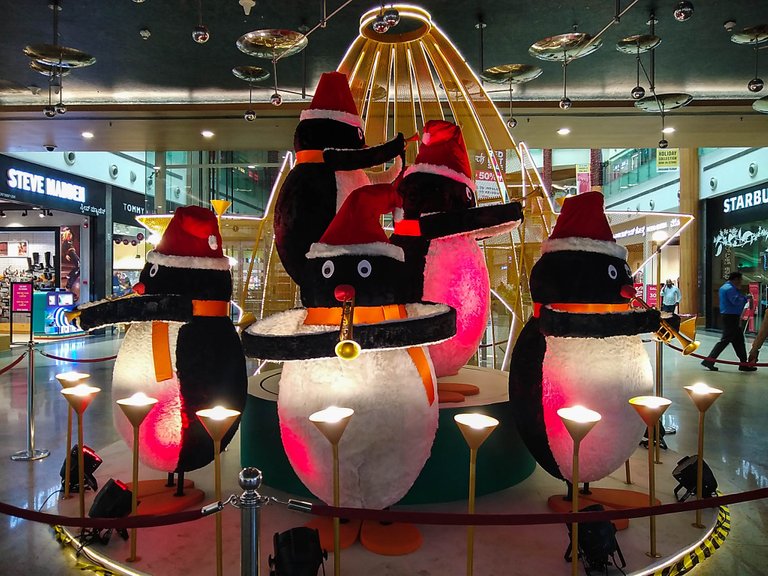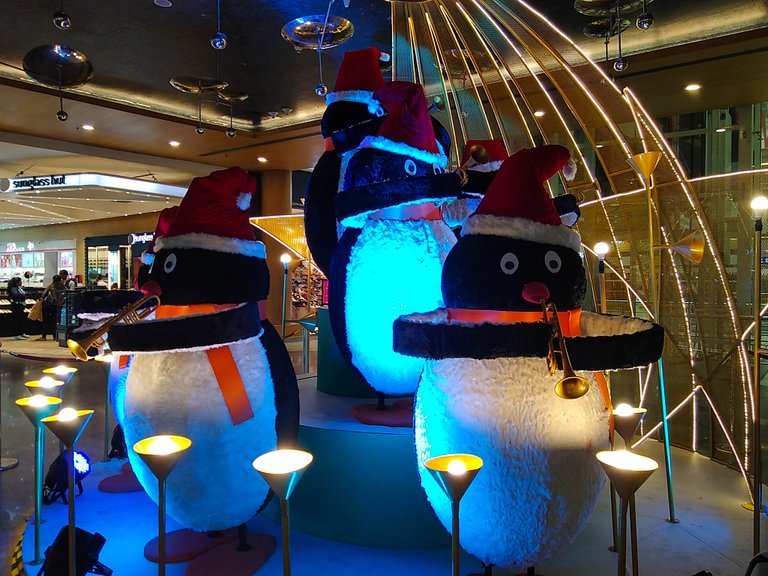 Here are the photos of Orion Mall backside. The place is quite spacious and almost all occasions are celebrated here with concerts and some other attractions.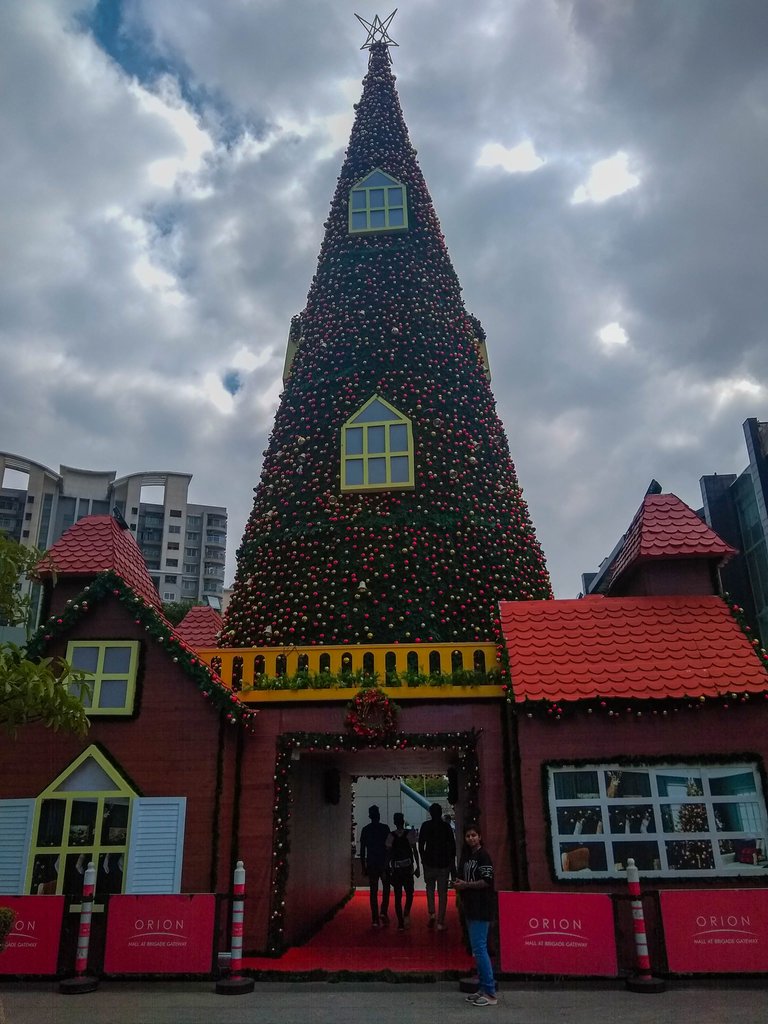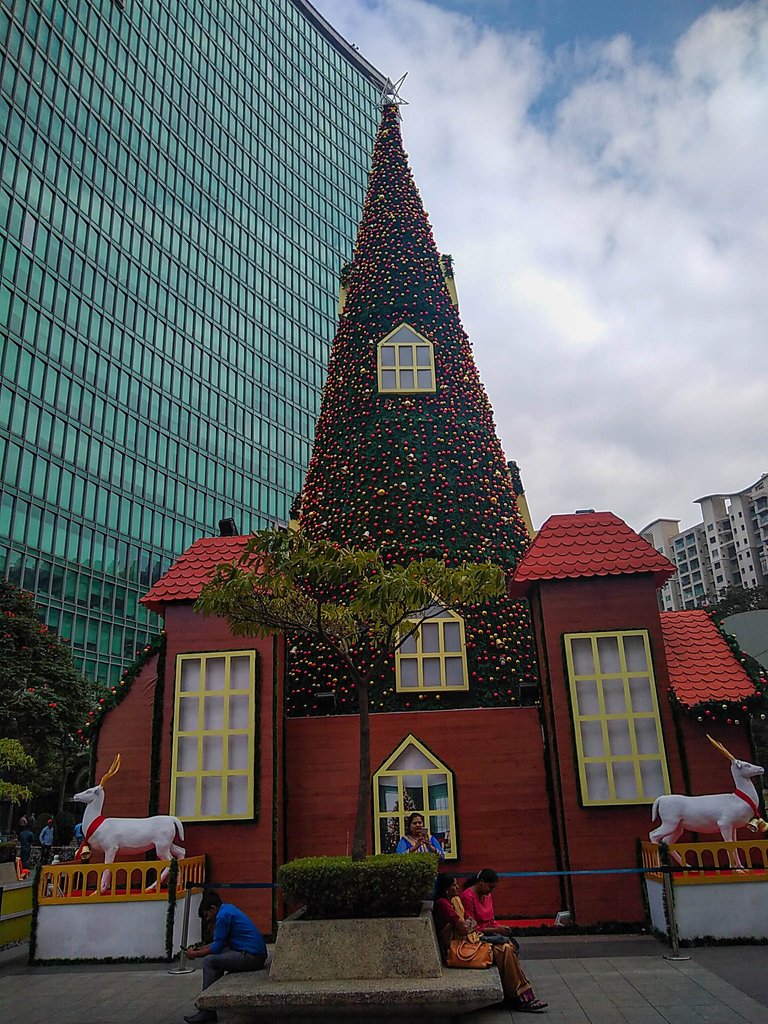 The night view was looking awesome. The only challenge I had was I was not able to capture a better picture of the Christmas tree during night as they were not allowing camera inside. This is the cell phone photo which is not so clear.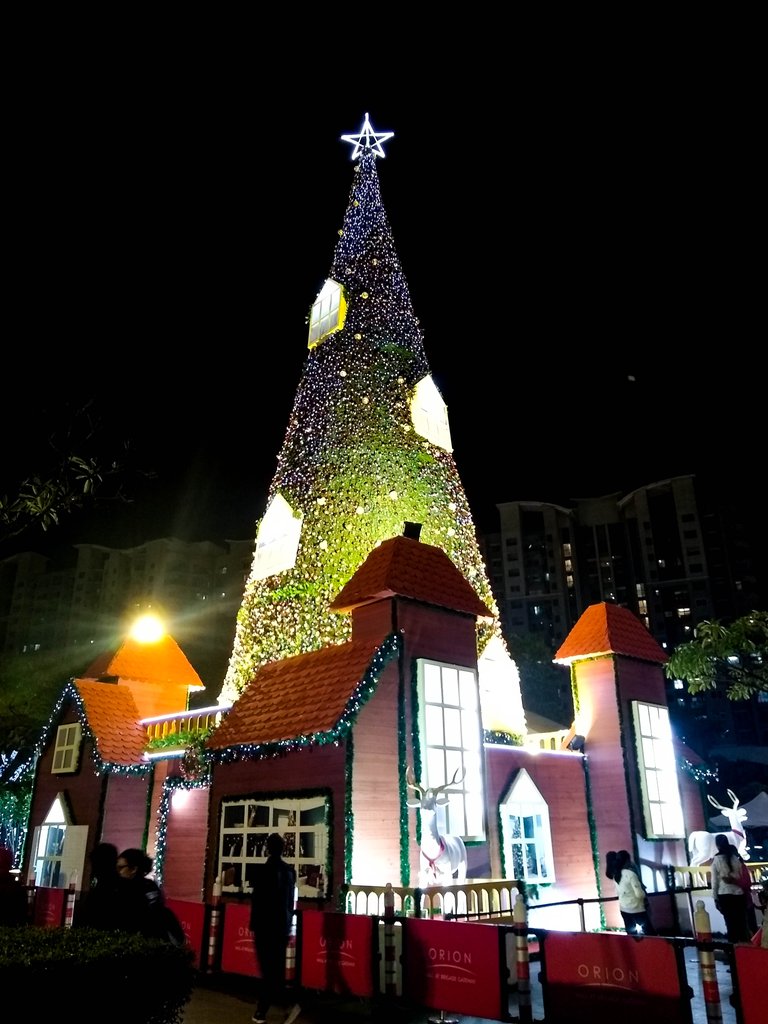 Finally, this is my workplace.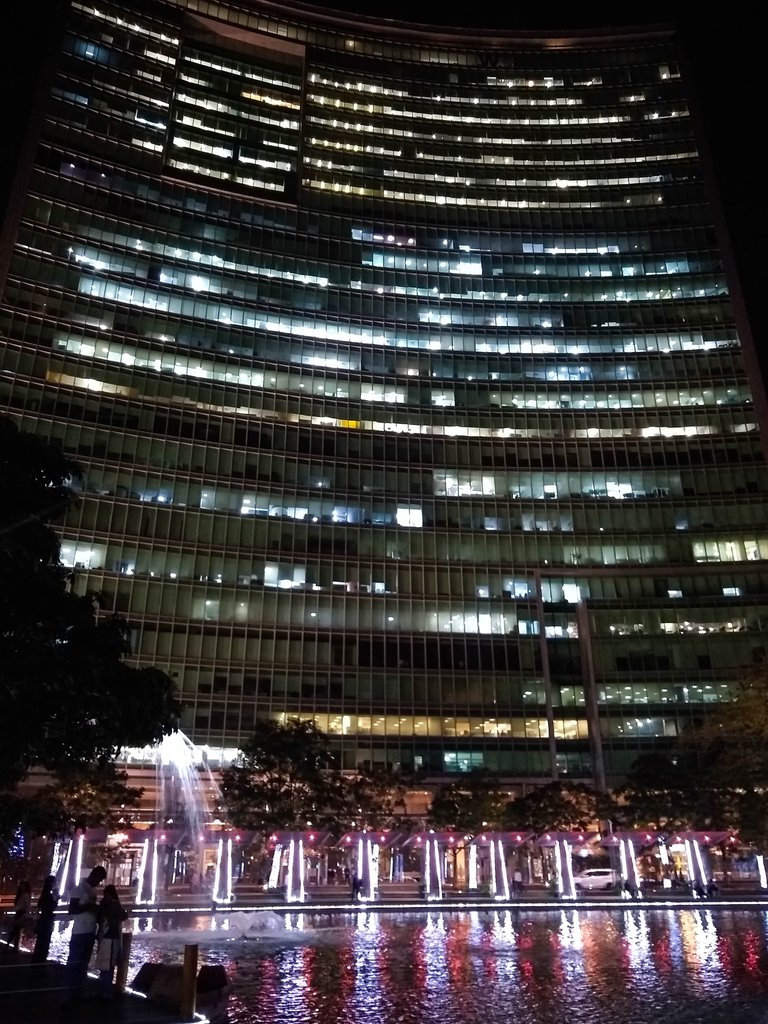 Hope you liked these photos.
Merry Christmas and Happy New Year 2020.
Cheers!!!