The hedgehog is dead.
Removing the same hedgehog from the jaws of this 70 kilos idiot prooved to be a difficult task. Both because he wouldn't let it go... after all it was his prey... but also because there were needles in the snout of the pig. He couldn't care less, it was like he couldn't feel the pain.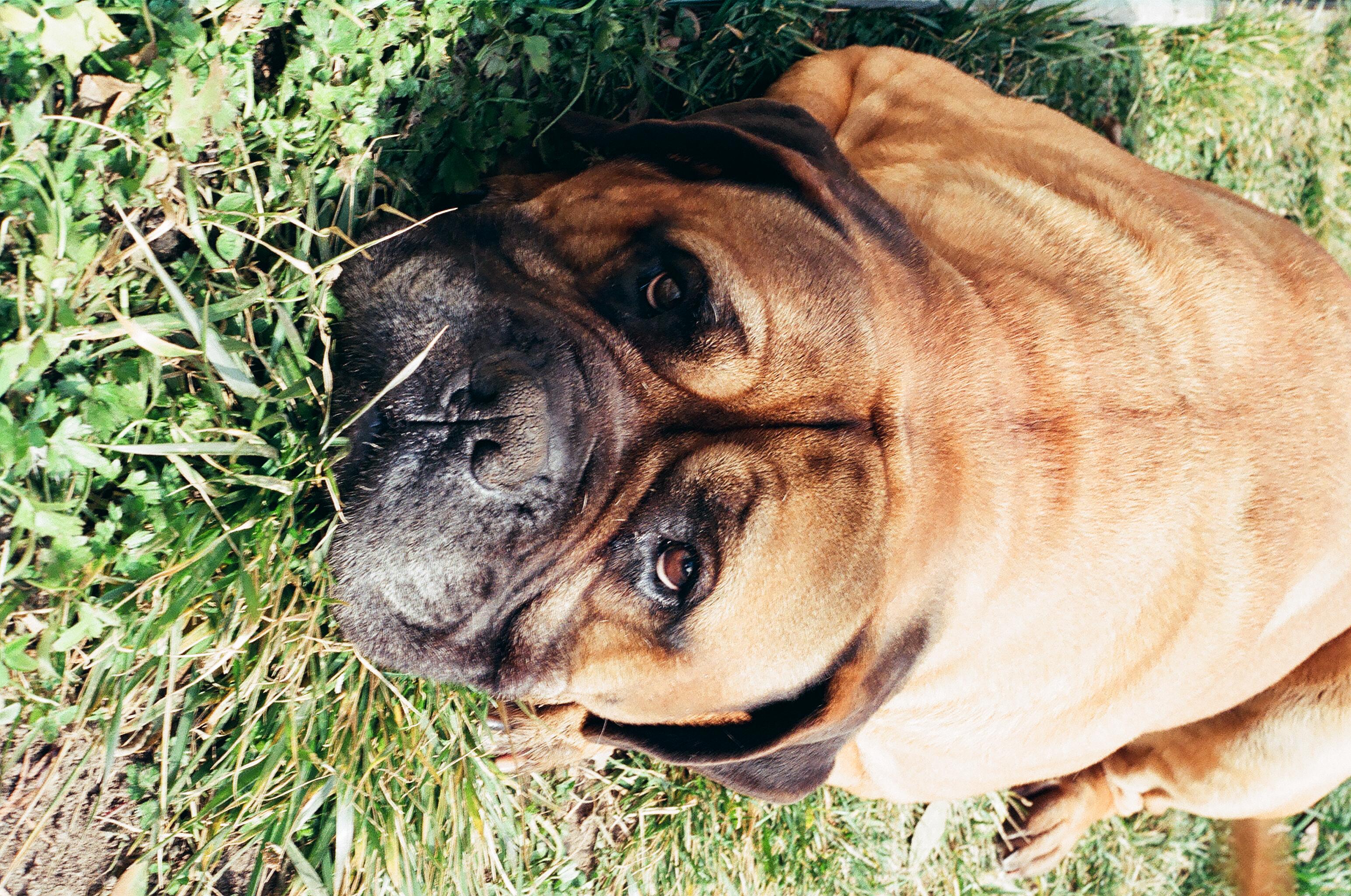 "Give me the freaking hedgehog! It's dead already you crazy son of a bitch!!!"
But the 10-year-old bullmastiff had another pack of Duracells in his muscles it seems. He started jumping from one leg to another, running in circles, with the bloody thing in his mouth, making it impossible to grab the damn thing from his mouth. He was playing. Like we were playing when he was just a pup and I would try to teach him to fetch but he would only run to the ball, grab it and run away from me. Just in spite that I can't catch him.
But this time he was playing with a dead hedgehog. That he killed. I can't get it. Such a nice dog with humans. He wouldn't even dare to bark at any human being. Biting humans I think it's something he doesn't even know or even considers possible. I guess that for him it's like we would think we could won in a wrestling match with God. But with animals, he is like a devil. Whatever another animal he can catch. he will. He will kill and then be happy about it.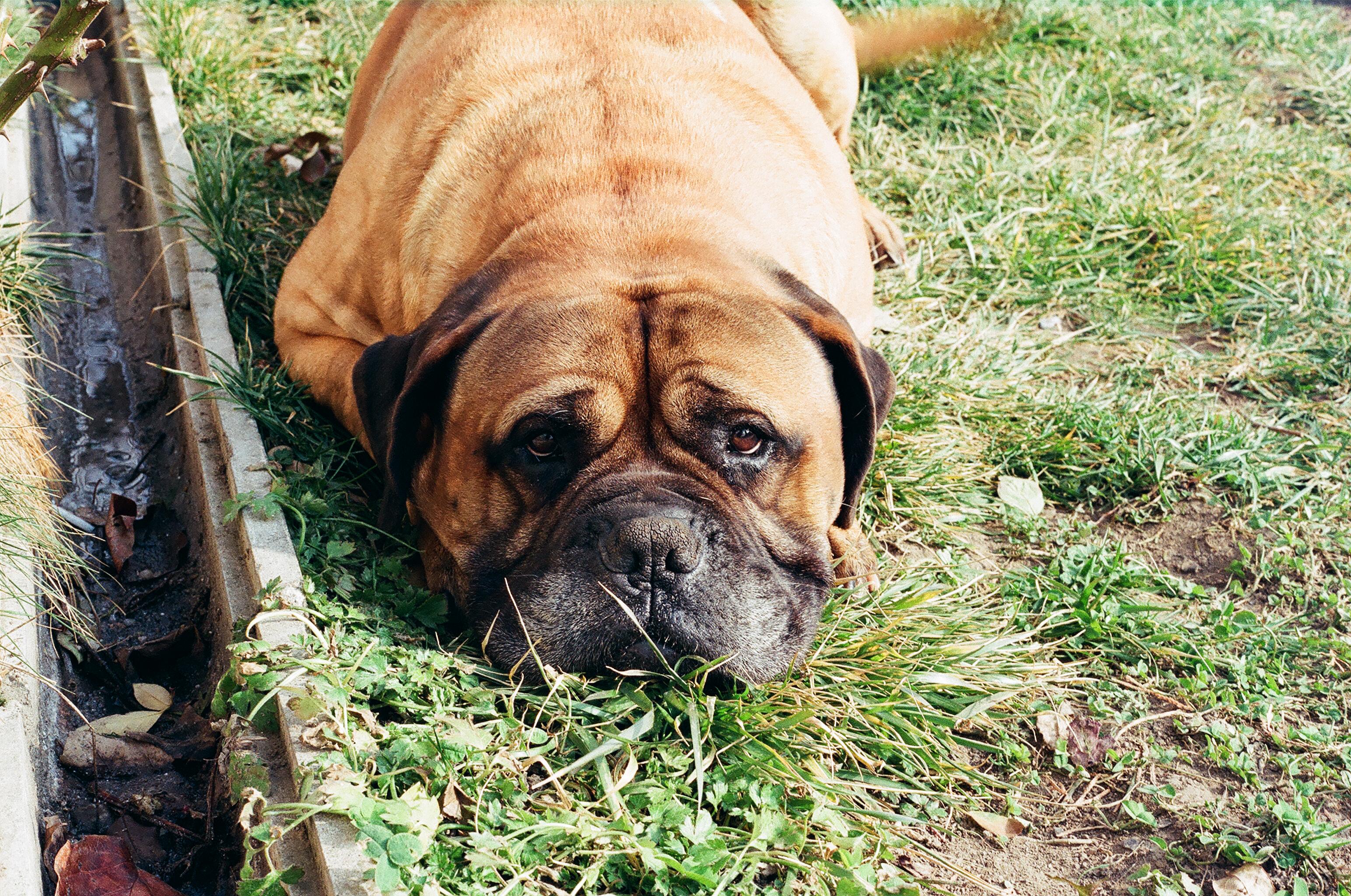 I didn't manage to take the dead animal from his large, dirty mouth... but I found it, later on, on the little carpet for wiping the shoes in front of the door, presented in his, now, gruesome form. The killer was nowhere around but after a little bit of searching, I found his fat ass ruining the grass of the lawn. He looked peaceful and pretty happy to see me until I started giving him the lecture:
"You bastard! You damn crazy dog! Why did you kill the hedgehog?! "
His ears went down, his tail went between his legs. He knows he has done something abominable for us but for him, this is just the lecture he has to receive for those few hours of happiness. He doesn't care.
I spent two shots on this film just to make a fool out of him because he killed the poor hedgehog :(