Greetings HIVEans
May is long gone but I still have a few drawings from #mythicmay challenge that I haven't had the time to post here.
One of them being...
Fenrir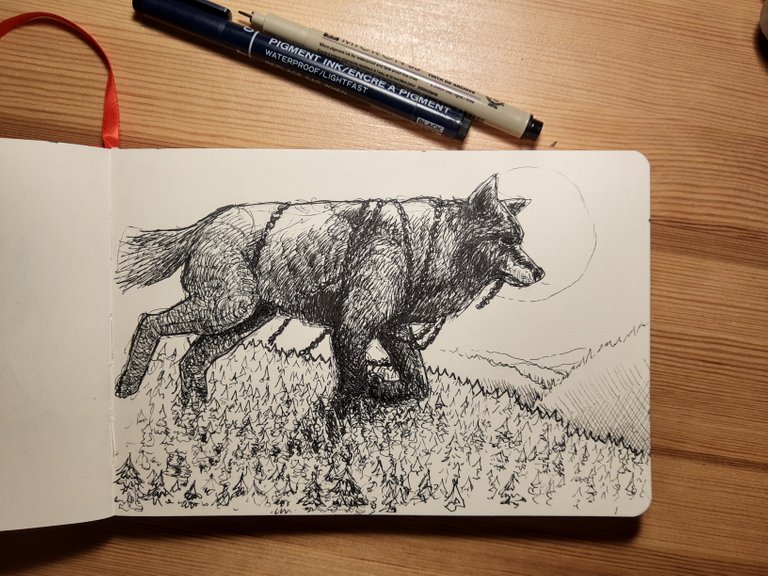 is a monstrous wolf in Norse mythology. Fenrir, together with Hel and the World Serpent, is a child of Loki and giantess Angrboða. He is foretold to kill the god Odin during the events of Ragnarök, but will in turn be killed by Odin's son Víðarr.
My apologies to @woelfchen who wanted me to draw Fenir biting off Tyr's hand. If I have more time definitely will draw that one also ;)
Process
This time only took three photos of the process, sorry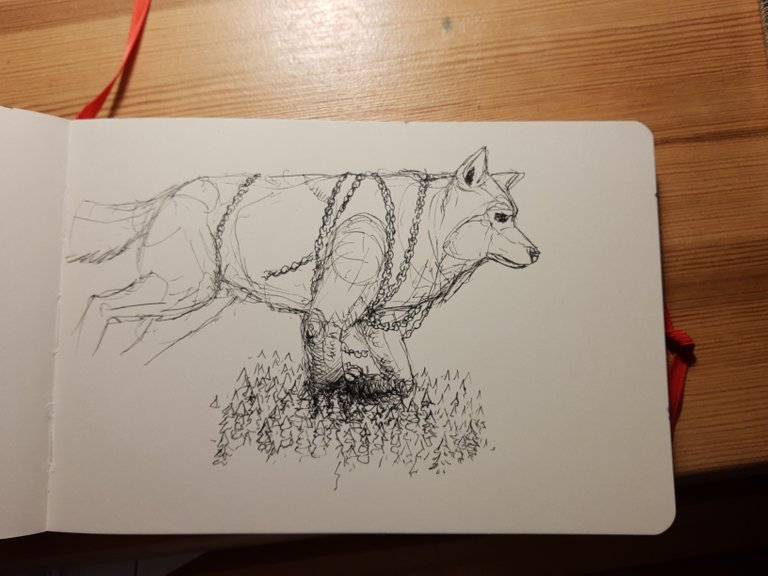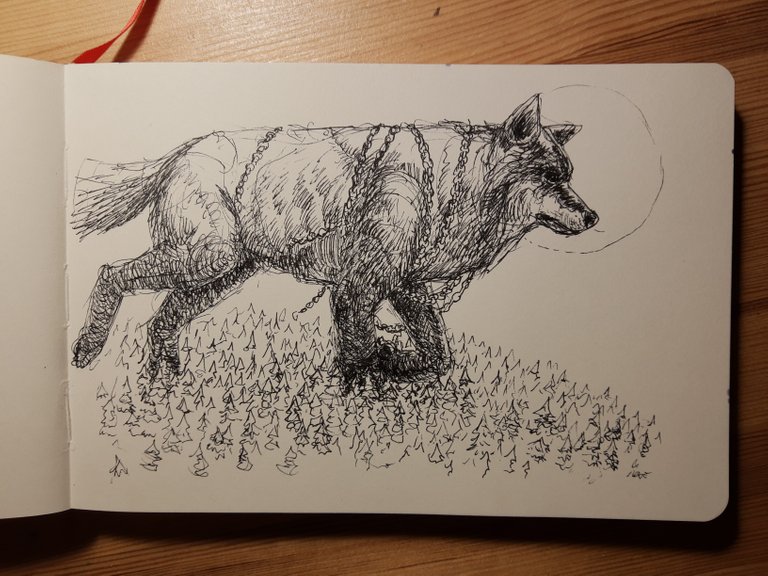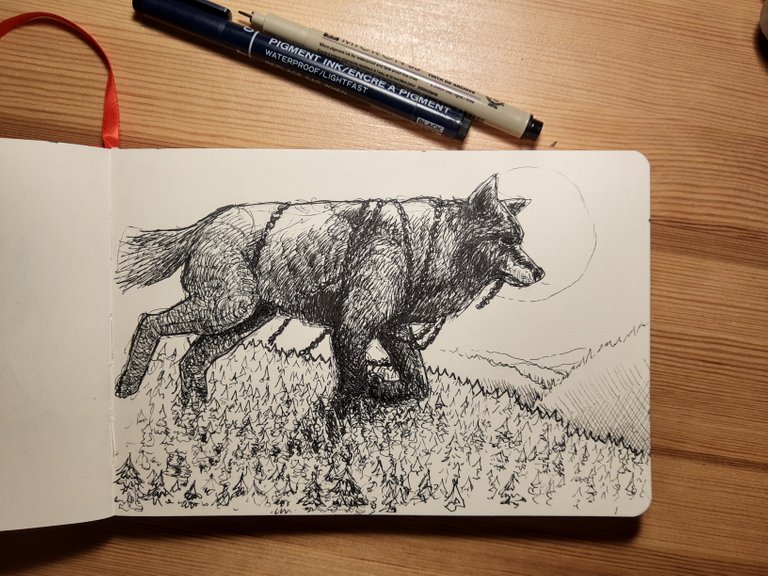 And done
Thanks for reading
Cheers