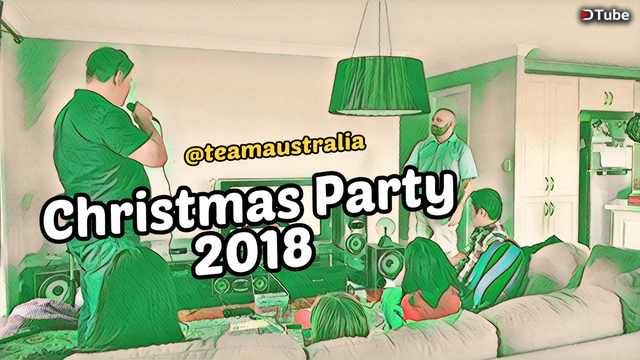 ---
What up Steemit!!
It's been days since my last post and Im sure some of you are expecting a decent meet blog from me but I'm sorry to say that's not going to be coming from me 😂
Check out @travelgirl's party blog. Sister's on her A game and so was @vincy! Check out her meet up blog here
We got home from Krispy Kreme and all the shopping at 12pm on Saturday. I was glad I moved the time up to 2pm but even then I still needed more time to prepare and then I got so busy and caught up with everything that I didnt get to take that many photos.
It was like the wedding all over again except it bloody poured about an hour after Baller House arrived 🤦‍♀️😭
I did manage to get this video of @mattclarke and @o07 singing to INXS.
Karaoke!
I had a feeling @o07 was going to be a karaoke gun when he specifically hit me up for karaoke. I didnt know @mattclarke and @jay.ell were also gonna represent. The boys brought their karaoke game for sure.
I love this pic and the look on @vincy's face. Like "Whaaa?!" 🤣🤣🤣 Im totally with you girl.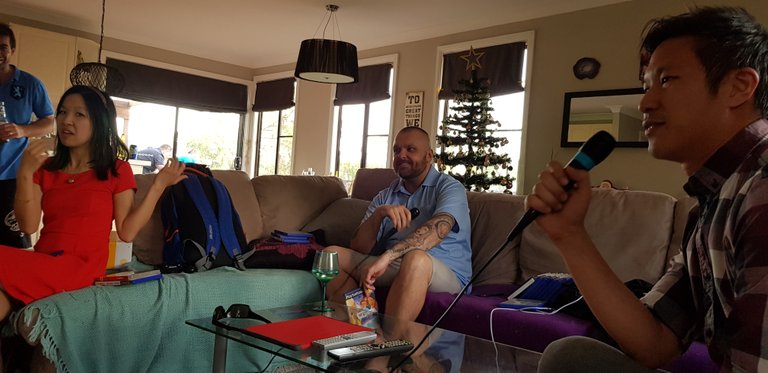 Us ladies.. well...
We bonded over Meteor Garden.
I mentioned it to @travelgirl (I don't even know what we were originally talking about lol) next thing you know we're doing a girly shriek, Netflix is on 😁 and @choogirl, @vincy, @travelgirl and I are glued to the TV.
It was a great bonding moment.
Food...
There was so much food.. We had more food than surfaces to put it all on and there were some things I didnt get to put out on Saturday like the naked sliders.
Luckily we continued the party on Sunday with @chrisdavidphoto, @mattclarke, @o07 and @shaidon and we were able to down more food and alcohol.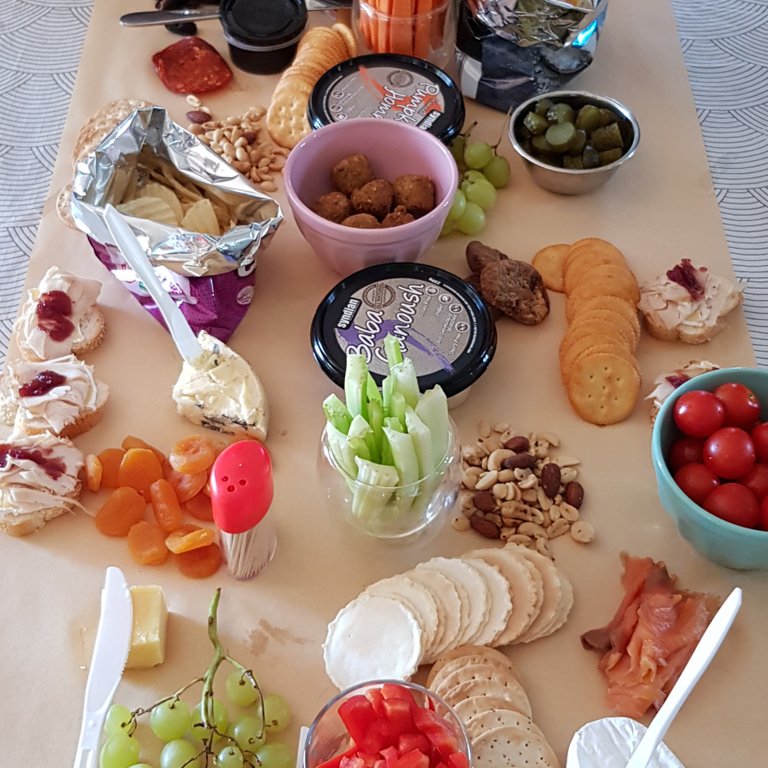 I wish I had takeaway containers for the donuts so everyone could have taken donuts and desserts home, cos theres so much of all that still left over. One whole box of donuts to be precise...
Lets be real, there's so much of EVERYTHING still left over 😱😭😱😭😱.
Pressies
I'm going to do a vlog just on the pressies because there were a couple of surprises over the party long weekend but I just need to do a cryptic shout out to @wildflowerjessi and @gohba.handcrafts for being so kind and thoughtful.
I honestly couldnt leave the THANK YOU any longer.
I'm really touched you guys and seriously awesome of you both xxx
Thank Yous
While I'm saying thank you...
Huge big group hug to everyone who made the trek out to the Blue Mountains. I'm so grateful to you all for making the huge effort of coming. It really meant a lot to me and Ill treasure the memories forever.
It's one thing to chat and be a witness to each other's lives online but once we bridge that gap and interact face to face it becomes something more.
It was awesome to hug and talk to everyone. Have a laugh together, finally pour choo a real drink, bond ~ I had a great time you guys.
Special thanks to @mattclarke and @ausbitbank. We couldnt have done this without your help. Cheerss lads ❤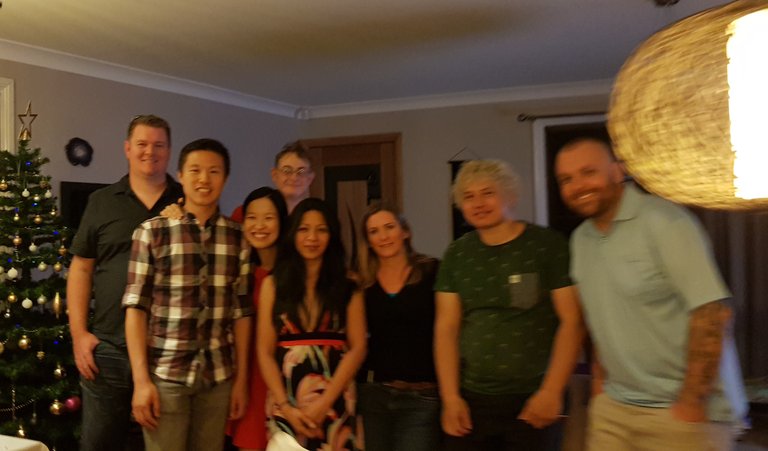 I'll never forget it you guys. Thank you so much.
❤❤❤
Other stuff..
The party video.
@chrisdavidphoto, photographer extraordinaire, was also on his A game and managed to get some great shots and videos. I'm hoping he posts them!
Accounts!
I have been keeping track of our money and spending. I have most of the receipts except for some of the stuff hubby picked up for us. I need to post that sometime this week for the sake of transparency.
At this point though I can unfortunately say we don't have any left over for #hayrunners and I'm pretty sure we went over budget 😣.
Being under budget was one of my party goals.... Huge fail that was...
@TeamAustralia on Facebook!
We have a Facebook page! Created specifically so we can go on Facebook live for the party. Head on over there to watch some of the clips from the day.
Ok!
That's it for me today. I'm having a bed day today and cuddling @wildflowerjessi's present while watching My Love From The Star because @vincy recommend it.
Happy Tuesday everyone!
7 days til Christmas!!
❤❤❤
---
▶️ DTube
▶️ IPFS