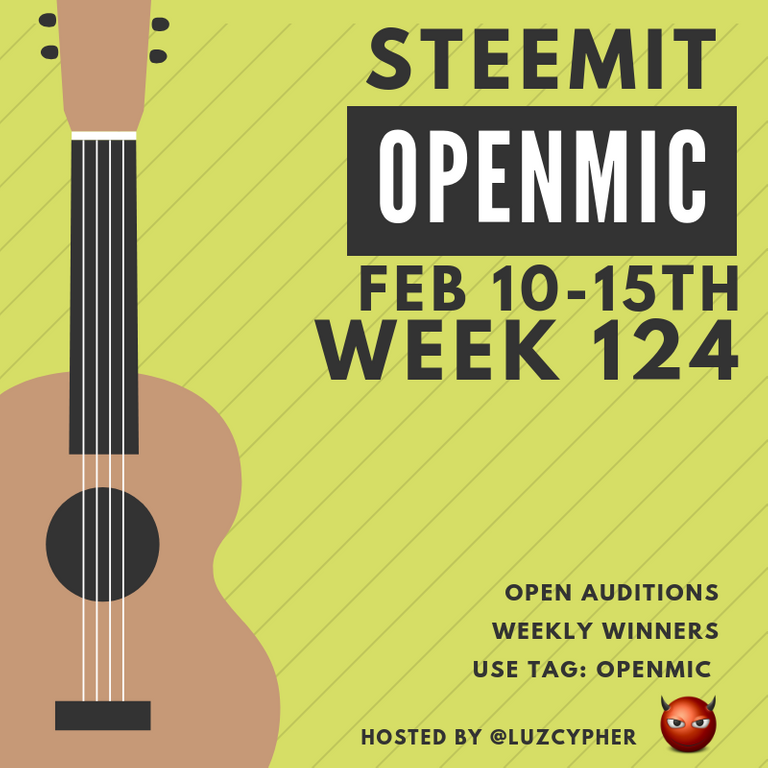 English
Hello beautiful people I hope you have spent a great week! I want to share this song which is a bit unusual on my part since I do not usually sing this musical style, however I chose this song to play because I love its lyrics.
The original song is performed by a duo, for this reason I wanted to add two background voices because I think it gives more body to the song and I also found it fun to hear the other tones when I recorded them.
I would summarize this song with the words: Simply profound because that's the way Jesus was, that's the point. The fact that God becomes human and shows us the perfect way to live -> in a simple way and lends to help the needy without leaving behind the firmness to face not that does not please him.
I hope that just as I can enjoy it.
Hugs!

Thanks to all the jurors for their words of encouragement and apolo. They encourage me to continue @pfunk, @ausbitbank, @aggroed, @curie, @isaria and to @luzcypher for creating such an excellent community<3
hola gente bella espero hayan pasado una semana genial! Quiero compartir este tema que es un poco inusual de mi parte ya que no suelo cantar este estilo musical, sin embargo elegí esta canción para interpretar porque adoro su letra.
La canción original es interpretada por un dúo, por esta razón quise añadirle dos voces de fondo pues pienso que le da más cuerpo a la canción y además me parecio divertido escuchar las otras tonalidades cuando las grabé.
Resumiría esta canción con las palabras: Sencillamente profundas porque así era Jesús, por cierto de eso se trata. El hecho de que Dios se vuelva humano y nos muestre la manera perfecta de vivir--> de forma sencilla y presta para ayudar al necesitado sin dejar atras la firmeza para afrontar lo que no le agrada a él.
Espero que al igual que yo la puedan disfrutar.
Abrazos!

Gracias a todos los jurados por sus palabras de aliento y apolo. Me animan a continuar @pfunk, @ausbitbank, @aggroed, @curie, @isaria y a @luzcypher por crear una comunidad tan excelente