Splinterlands Strategies is a series I intend to write about specific Splinterlands / (Steem Monsters) cards and how to get the most out of them.
They are quite short and to the point, and I'll write more of them in conjunction with my increased recent playing habits due to the introduction of DEC Crystals as winning rewards.

Source
What I would say to you is look for ways to make potentially poor cards to work for you.
Legendary cards are typically going to be more powerful than common cards, but what if you are playing on a budget?
There are limits to how far you can travel up the rankings with level one or two summoners but you can learn so much by watching your defeats and picking up on your opponents' strategies.


Other article's in this series:
Splinterlands Strategies : Exploding Dwarf
Splinterlands Strategies : Vampire


Today's Card: Ruler of the Seas
So far, I have talked about what we would refer to as auxiliary cards or conditional ones.
Ruler of the Seas is a must play card if you are going to be using the arguably most powerful current splinter.
If you are lucky enough to gain one for your daily Quests or End of Season rewards then you will be aware of him. For (6) Mana you get a Magic based creature that hit for (2) off the bat, is of medium speed at (3) and best off all has Blast.
I can't emphasise the power of this ability. It's what wins battles for you and if the opponent foolishly places an important monster in position (2) then it's likely not going to last very long if you are casting a Ruler of the Seas.
Ruler has (5) health which is reasonable and should allow him to hit a couple of times even against a deck designed to pacify him.
He compliments Water perfectly and gains a boost to (3) damage when used with the standard summoner, 'Alric Stormnringer'.

When to use Ruler of the Seas
The short version is, at all possible times. He's not cheap to cast so if you have a mana match of (15) then I may use him depending on what I see that opponent has used in the previous matches.
These cards all have Magic Reflect and combat Magic cards such as Ruler of the Seas. Haunted Spirit gains the ability at Level (4)
Watch out for Lord Arianthus as he can hurt your Ruler of the Seas with his reflect magic, as can Prismatic Energy and Haunted Spirit. Scoping out what was in previous battles can mean the difference between a win or otherwise.
Levelling Ruler of the Seas can make a dramatic difference to your line-up. Level (2) grants all friendly monsters Swiftness.
You may think this attribute is not as important as Magic Power, Strength or Health but if you can hit first, they will die before your monsters.
More recently I upgraded my own Ruler of the Seas to Level (3). Silence is a formidable ability when one of your monsters has it.
Many times, I find myself fighting a similar Water splinter deck to mine, complete with Ruler of the Sea, Sea Genie, Medusa or Mischievous Mermaid.
Silence grants a (-1) Magic Power to ALL the opposing monsters significantly reducing the threat while you get to keep your Magic Attack of (4) if you're not facing another Level 3 Ruler.

Ruler of the Seas in Action!
I can't always judge the outcome of a battle looking at the cards but I have a good chance on guessing who's going to win looking at the placement of cards. Try as I might I couldn't get an opponent to use Water today, it was like it was out of fashion!
Today I met an unfortunate @bengy who I always enjoy playing :), though it was not his Water splinter deck and his Level 2 'Ruler' that I was hoping for.
You can see the potency of this card, taking out his 2nd line monster with Blast and then repeating this.
Battle can be replayed here
In this battle the Silence only affected the Goblin Sorcerer effectively reducing it's Magic power to (1) for the Snipes to my Medusa on the back line.
Placement of cards is very important but you can use your eyes and watch this match. I'm not going to explain this any further as I don't want to give away ALL my secrets. Can't have you beating me, can I?

The Monitory cost of Ruler of the Seas
There's no getting around it that he is an expensive card, and yet he is still a reward card which means you have a chance of getting him for nothing as a Daily Quest reward of at the End of Season.
Being a Legendary means there's not many around and with him being heavily used, there is little or no surplus. The best time to buy one is just after the End of Season.
Regular ones cost upwards of $4 and Gold Foil versions somewhere in the stratosphere. Yes, you should invest in a Ruler of the Seas if you want to compete and get out of the Silver League.
Ruler of the Seas can be regarded as: EXPENSIVE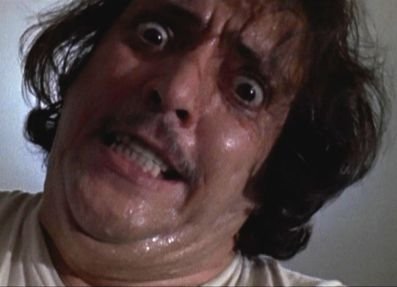 If you found this article so invigorating that you are now a positively googly-eyed, drooling lunatic with dripping saliva or even if you liked it just a bit, then please upvote, comment, resteem, engage me or all of these things.