How can we maximize our power to create change in the world? By first embracing the beauty, perfection, and glory of all that already is as it is...
Far too many of us have created insurmountable problems and suffering through our attempts to "change the world" - having focused upon select facts of what is through the lens of judgement, rather than broadening our vision to perceive the whole clearly and simply as it is. We've become somewhat narcissistic to think we must be the "saviors" of a "broken" world - disconnected from trust and faith in the inherent order of a universe governed by a force far more powerful than our rational minds with their obsessive, dysfunctional need to separate the world and its millions of things into good & bad, right & wrong; and hence disconnected from that powerful force we've come from, have the opportunity in each moment to be an expression of, and shall return to.
We have been coming to agreement that there is work to be done to create greater order, justice, wealth, and sustainability in our global community. Yet, we've been coming more from a space of working against what is rather than working with what is - stubbornly struggling against the universe's flow, declaring war on our conditions, rather than harmonizing with nature's intrinsic processes of evolution & growth, taking advantage of the momentum of transformation already underway.
Gratitude has been praised much in the new-age and personal development movements, for good reason - appreciating all we've got to work with frees us of the emotional weight packed on by insisting on righting the wrong in the world and our lives. For long enough, we've resisted others' decisions and external circumstances - burdening our spirits with toxic frustration, anger, pride, guilt, and fear. The empowerment we're after requires a complete acceptance of all as it is, before we can be in any real position to inspire, lead, and create deep transformation - whether in ourselves, others, or the world. As we have developed that peace - clearing the obstacles of chronic "negative" emotions - we've now entered a place from where we can see our blessings, everything working in our favor, all lining up to provide what's needed for the change we're passionate about creating to materialize.
Only as we tune our awareness to see how magical this world is, can we work magic in our own lives and the lives of others. And in essence, this is what we want - not to struggle and take life on as a vicious battle to be won, but an enchanting adventure whose victory is in continual unfoldment as our creation is done consciously from a state of wonder & awe.
Should we continue , as we have been, to choose viewing the world with a conviction in scarcity, it will come as no surprise when our power evades us and the power struggles at root of so much trouble in our lives and the world will persist. Or, we can see our wealth now, and that is what we will get. Changing our definition of wealth from strictly materially-based to ones reflecting the quality of our mental-emotional-spiritual-relational experience, we are cultivating a deep appreciation from the abundance that exists in our lives and world. From here, we can make effective use of everything at our disposal to get where we need to go - aligned with the power supplying all our wealth, ready to hear the wisdom guiding us to the responsible management of our energy on our paths...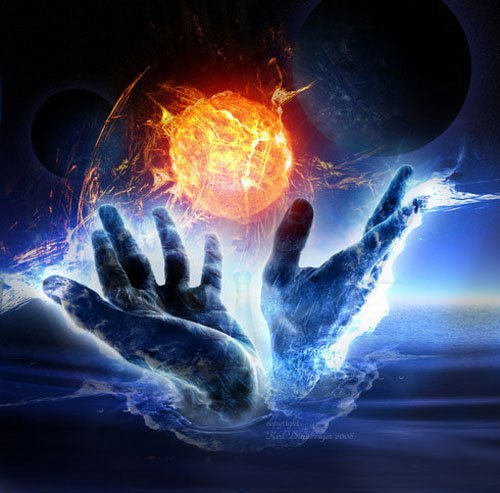 ~
written June 2011