Il tipico cibo di strada Typical street food
ITA
I venditori ambulanti portano il profumato cibo da strada su piccoli carretti in giro per i mercati rionali.
EN
The street vendors bring the fragrant "street food" on small carts around the local markets.

EN - Text and photos by @adinapoli
This is my entry to the PhotoChain challenge by @davidesimoncini
PhotoChain 26th
Key-Subjects are Jeans and Umbrella. The word I suggest is Sandwich.
https://peakd.com/photochain/@davidesimoncini/photochain-challenge-26th-edition-start-25th-edition-s-winners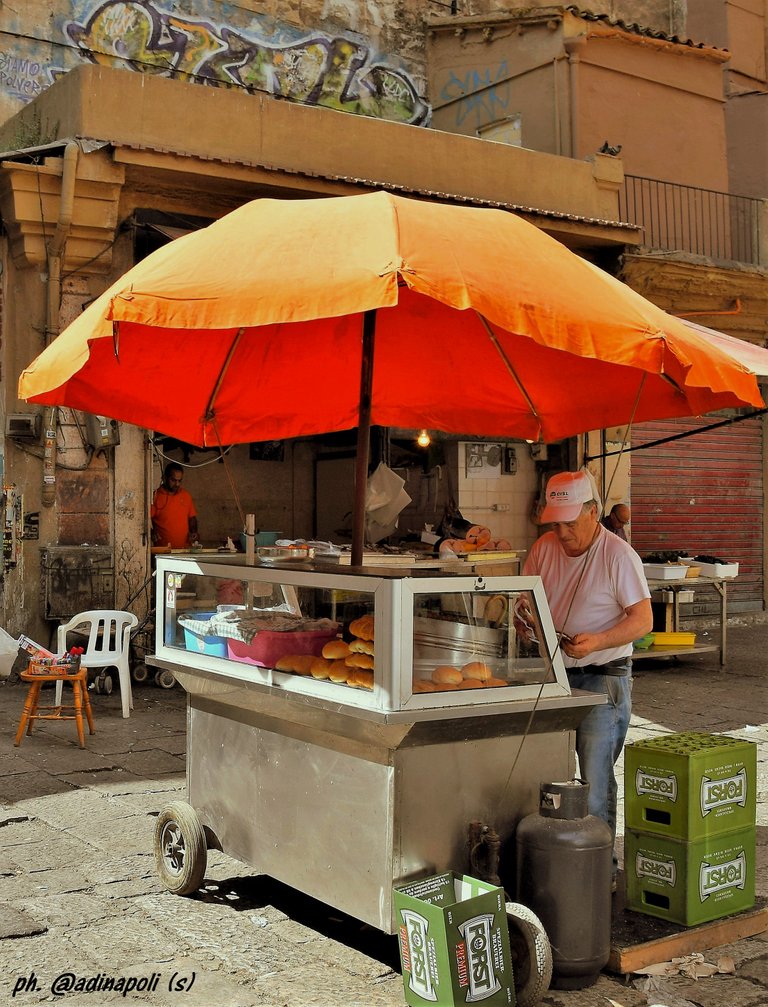 ITA – Con questo post intendo partecipare alla sfida
di PhotoChain Challenge #26 di @davidesimoncini
Le parole chiave sono jeans e ombrello. La parola che suggerisco è PANINO.
Testo e fotografia di @adinapoli
La fotografia è di proprietà dell'autore.