Dragon Bridge at night... Part 3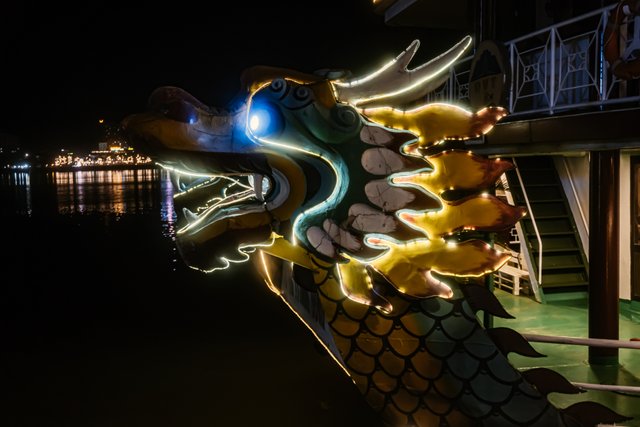 If you've been following my posts here and various stories you'll know that the last several weeks I have been trying (*And failing) to see the Dragon Bridge in Danang Shoot fire and water.
This week I assumed it would just be the same I would go there and be canceled, so my friend and I opted to be on the far side of the river and just enjoy the night. However, the damn bridge shot fire and water. lol
I swear one of these nights I'll be close up for the fire showed get you all a nice photo!
In the meantime here are a couple of photos from the far side of the river of just walking about.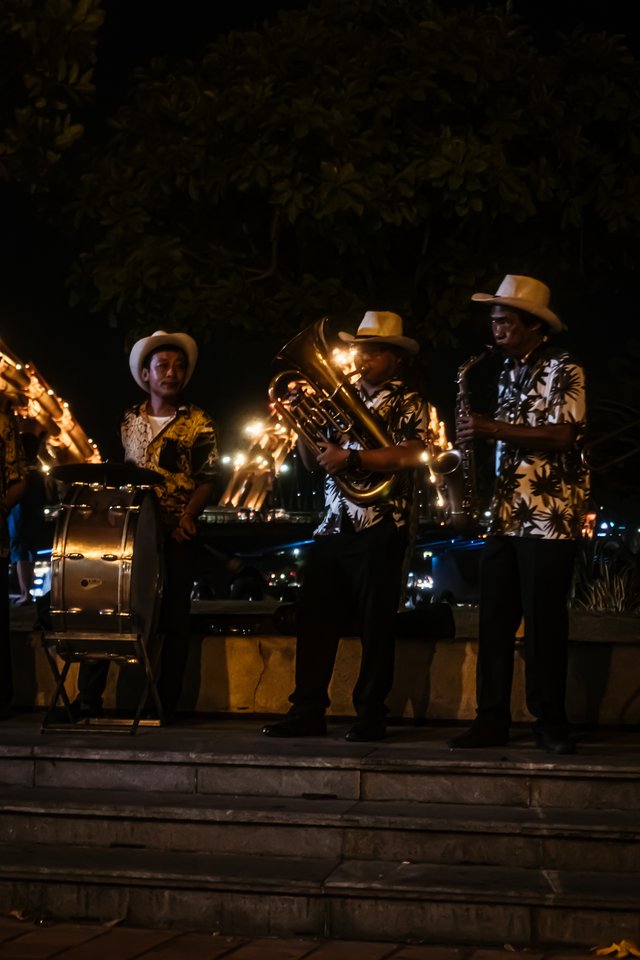 This was a jazz band that started to play. All Vietnamese, but they are playing songs like oh when the Saints go marching in. It was interesting, and sounded good.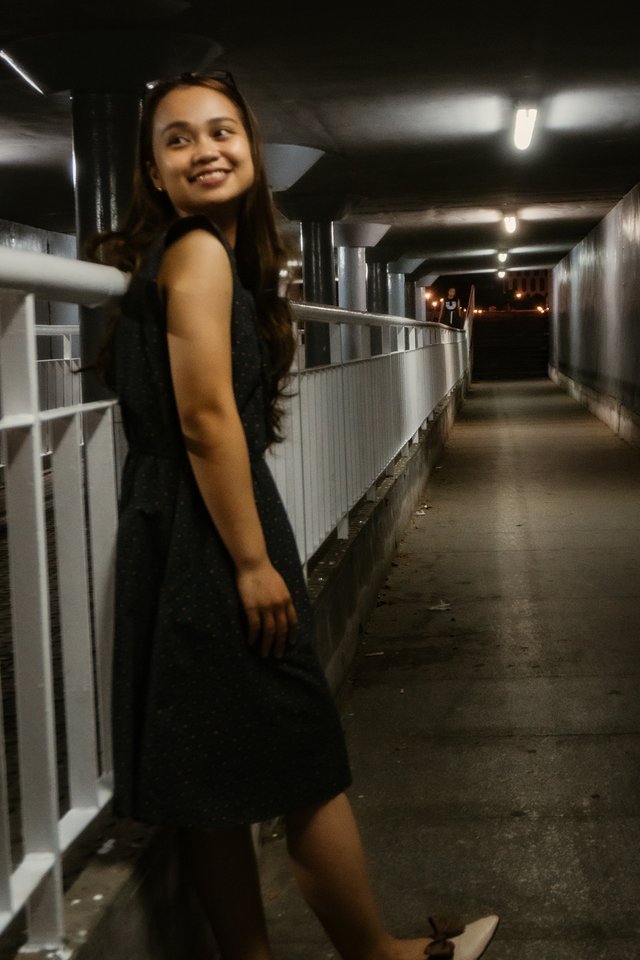 This is my friend Ha, we stopped in a tunnel take a photo.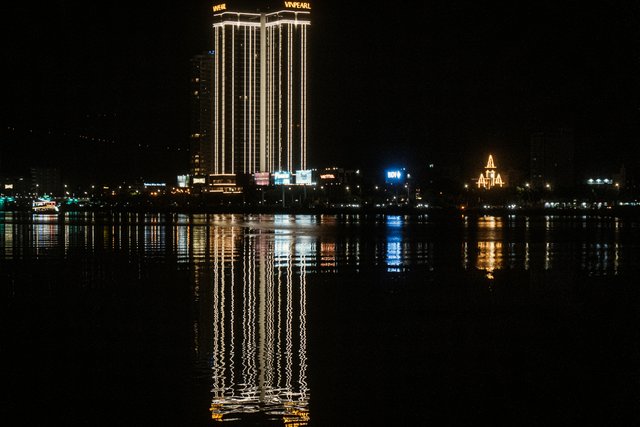 From the far side of the river, the reflections of the buildings were epic.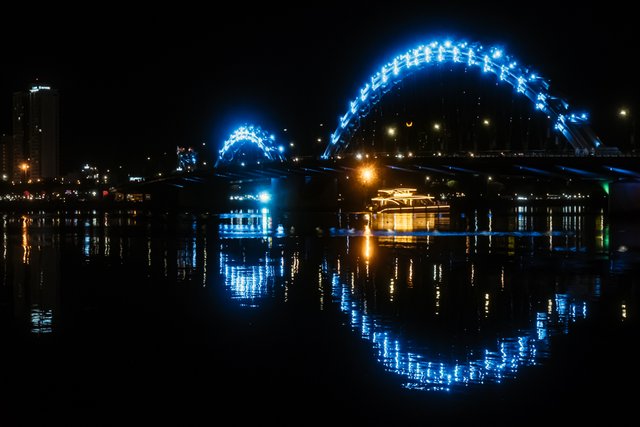 And the Dragon bridge lit up many different colors.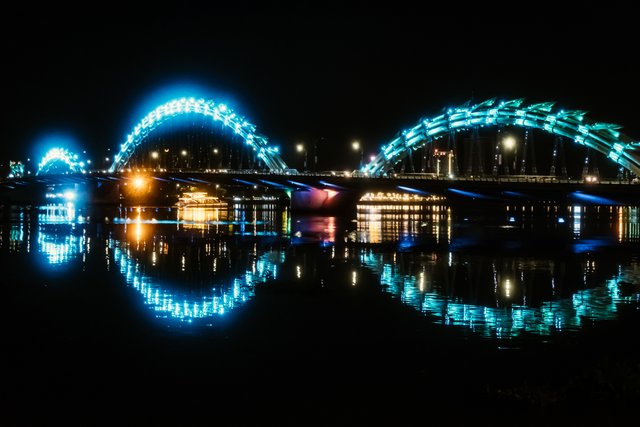 Here it is halfway between Teal and blue. The head is on the left side.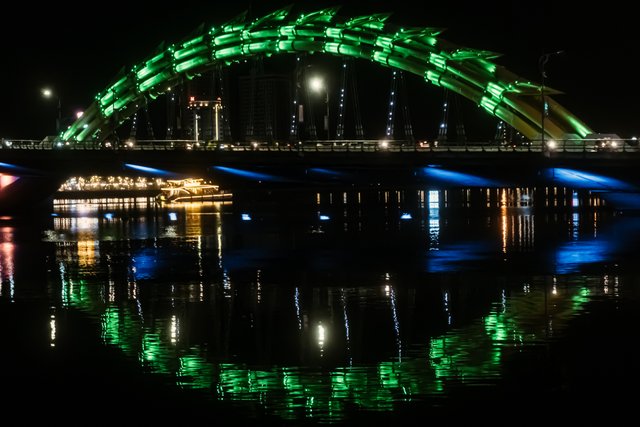 It took some time and just try to capture the reflection and colors.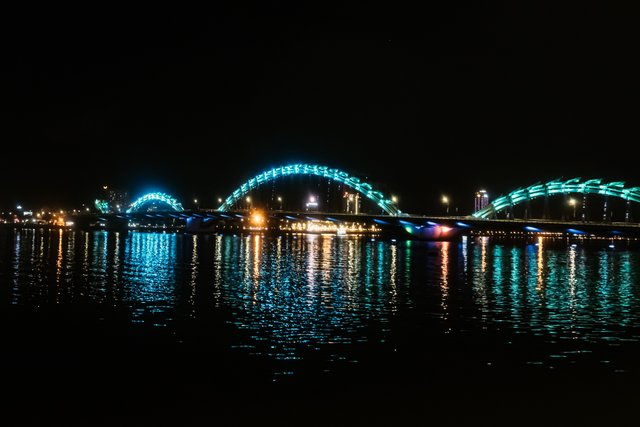 Really is a feeling like the Dragon is jumping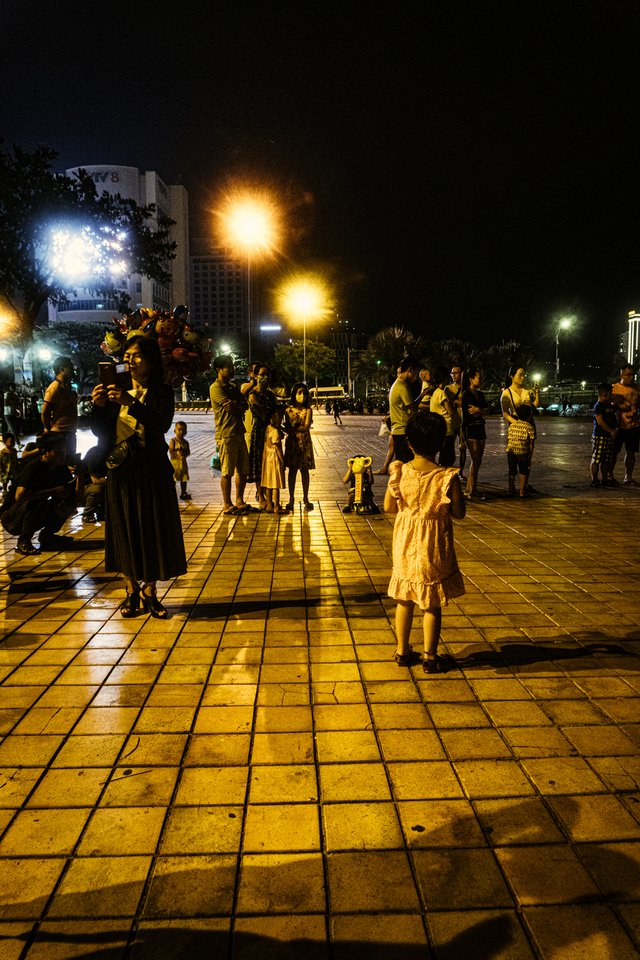 A lot of people also gathered around, kids were running around eating ice cream, vendors were selling balloons... it was a wholesome experience that was quite nice.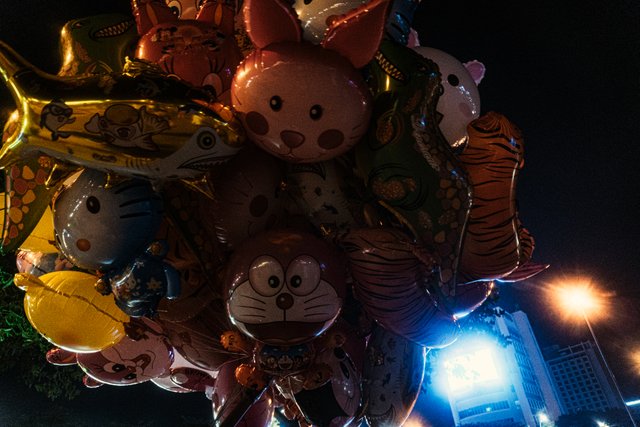 Some more of these crazy balloons.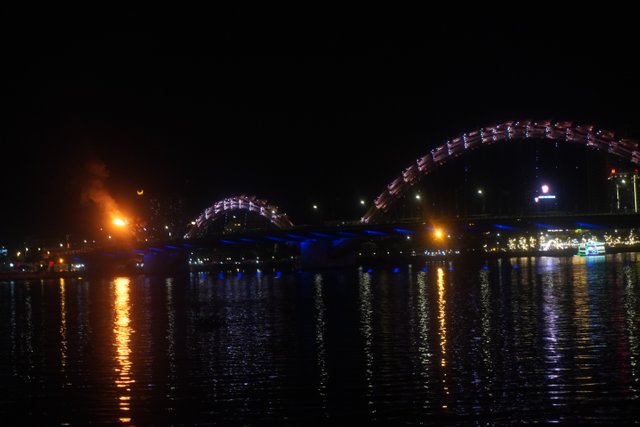 That's the fire shooting out the Dragon on the other side of the river. :/ I bet it looks awesome up close and personal. I can't try again this Sunday as I won't be in the city, however, in the following week I will capture this!!!
Thanks for stopping by and taken to read my friends. Hope your days are awesome!
---

Any Support is Welcome!
Bitcoin (BTC) : 18zopjg9Y2VA1ouCqCZapN3UzdpK3UnMdm
Ethereum (ETH) : 0x849C33abCb753540fD0D6cDd25df05BC20a1254E
litecoin (LTC) : LdWUz5haDfkn4D1fxmte8nJePEGjJv6Lqh
Bitcoin Cash (BCH): 1DRRtY3j5xzx6Dn9ofQgoosXdqGVsYYNcU


NEED A LOGO - BUY ONE WITH CRYPTO!


Thanks for reading my post, you inspire me to keep posting!
Thank you for your support!