There is nothing so good as admiring a good beach, here I bring you this beautiful picture that was taken in Venezuela Cumaná sucre, I was with the family and this guy stopped doing some juggling and it seemed a good idea to take a picture back there a friend from infiltrated.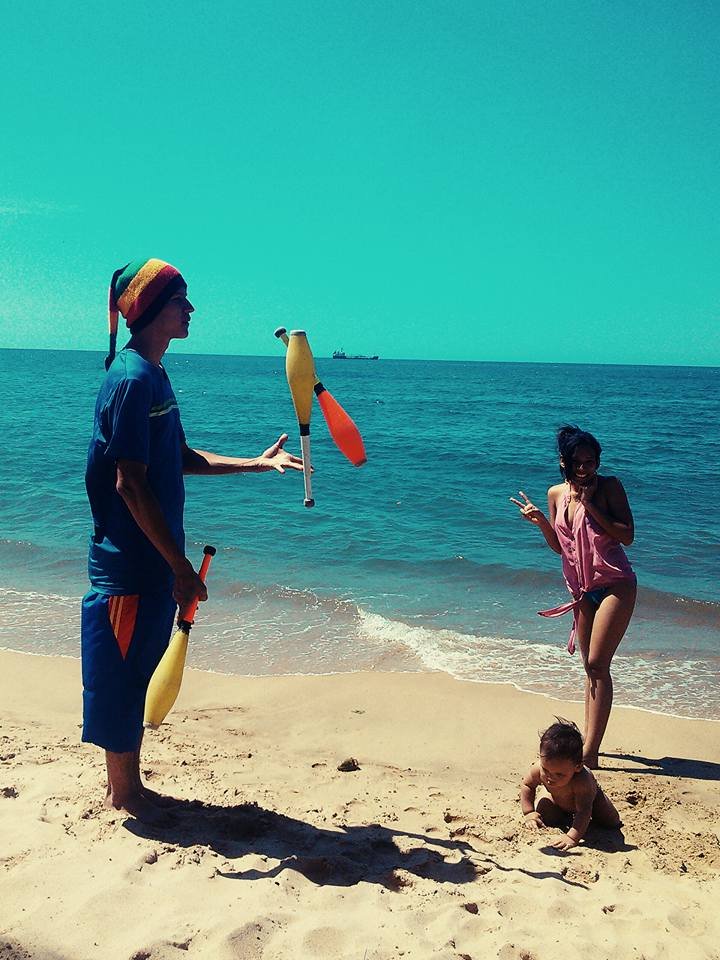 Note: This photograph is my responsibility.
I hope you like this photo and also see the beautiful beach.