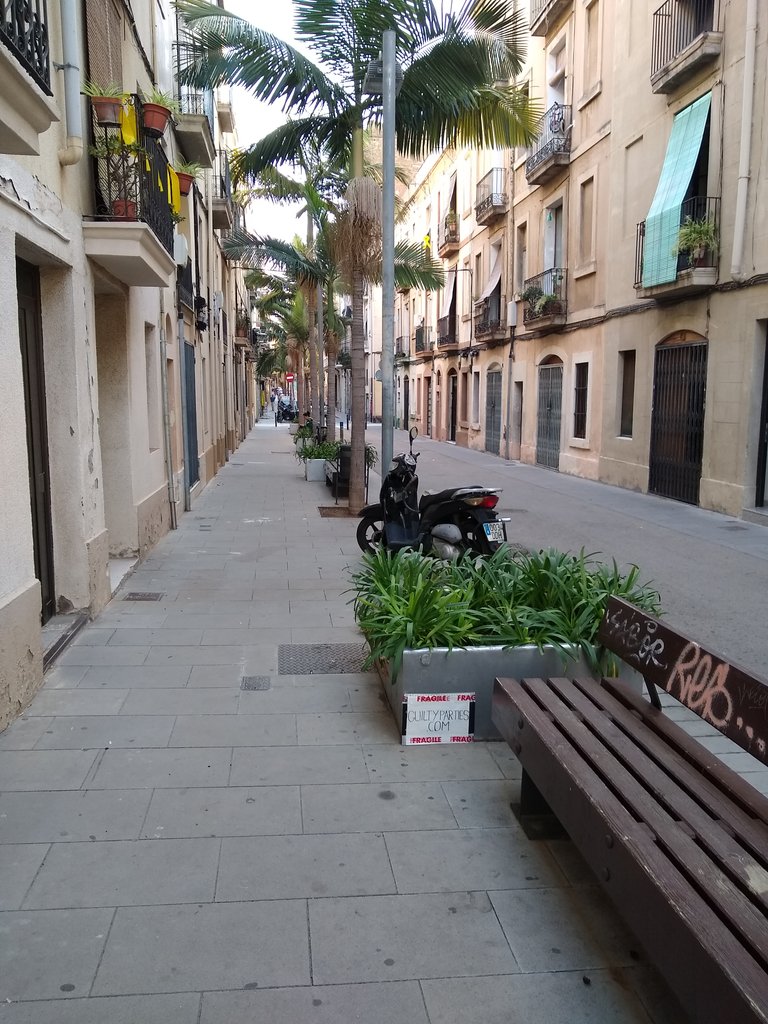 Carrer De Premia is one of the side streets between Passeig De Sant Antoni and Carrer De Sants. It is in very close proximity to Parc de l'Espanya Industrial in front of Barcelona-Sants train station (main train station of Barcelona). Isn't it nice to have large palms growing right on your street in front of your house? :-)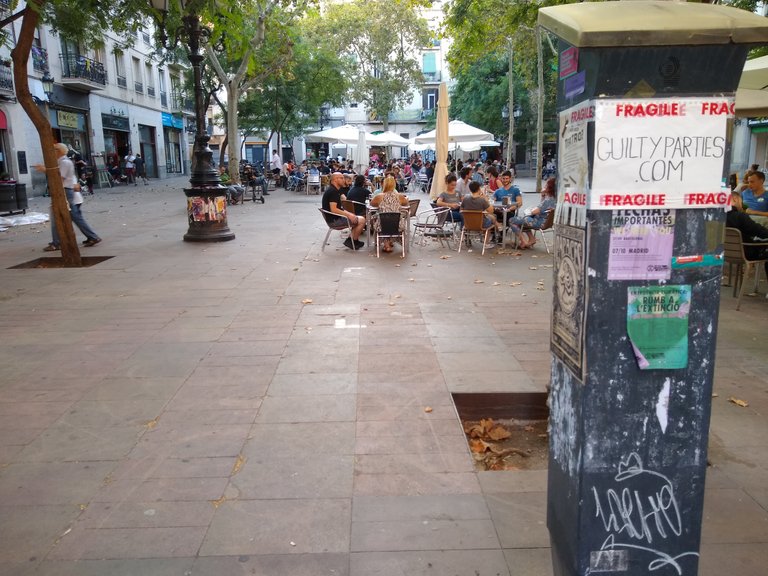 And this is Placa d'Osca that is adjacent to the street in the middle of this little "barrio". It is typically looking little square that you can find many in Barcelona. It tends to attract locals, as well as tourists to chill out with some beverage and tapas.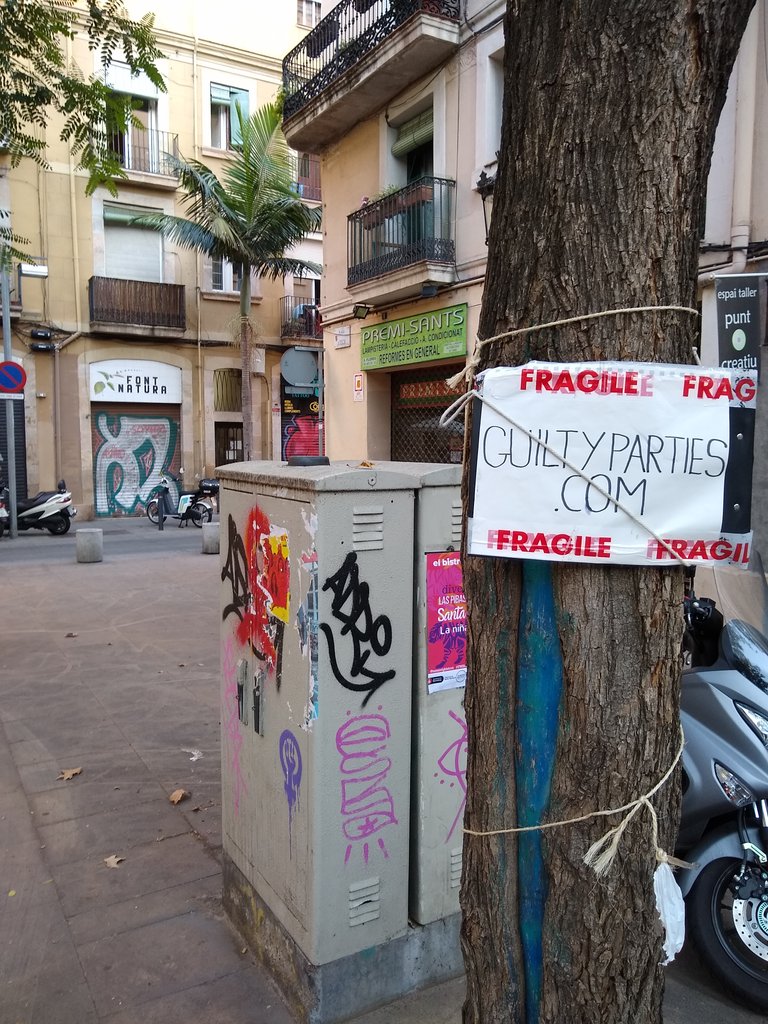 Shibari'ed to the tree.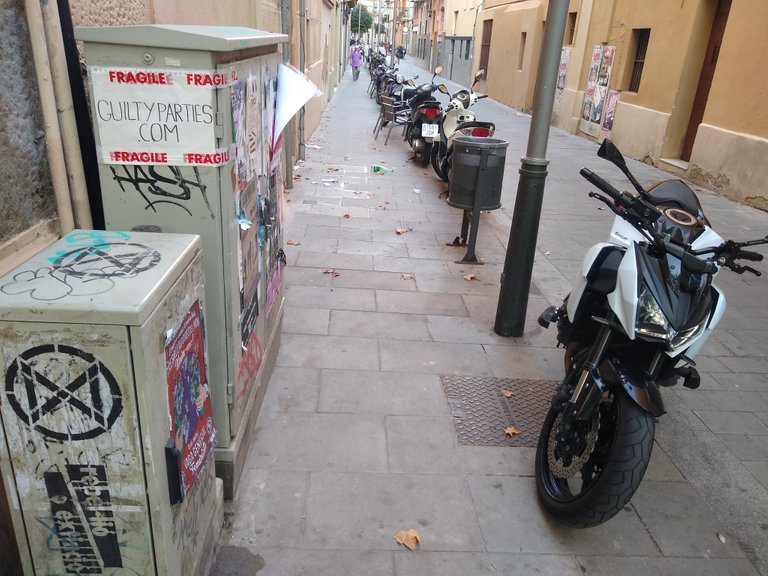 Guiltyparties is resilient.
All GP tags were removed later.
-logic