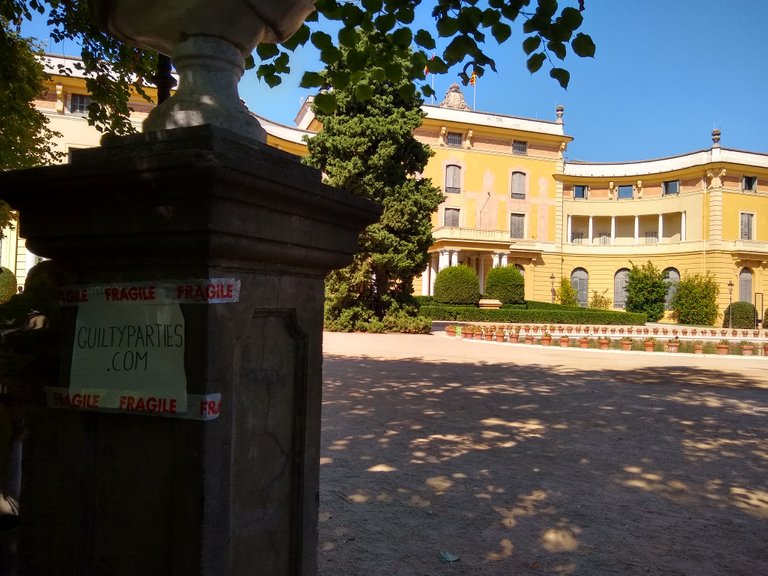 Palau Reial de Pedralbes is an old palace that belonged to famous Catalan industrialist Eusebi Güell (friend and sponsor of famous-architect artist Gaudi). The palace and part of the garden in front of it was redesigned by Gaudi. Later Güell gave the palace as a gift to Spanish Royal Family for their residence when they visit Barcelona. Now it is a concert venue and has few museums inside.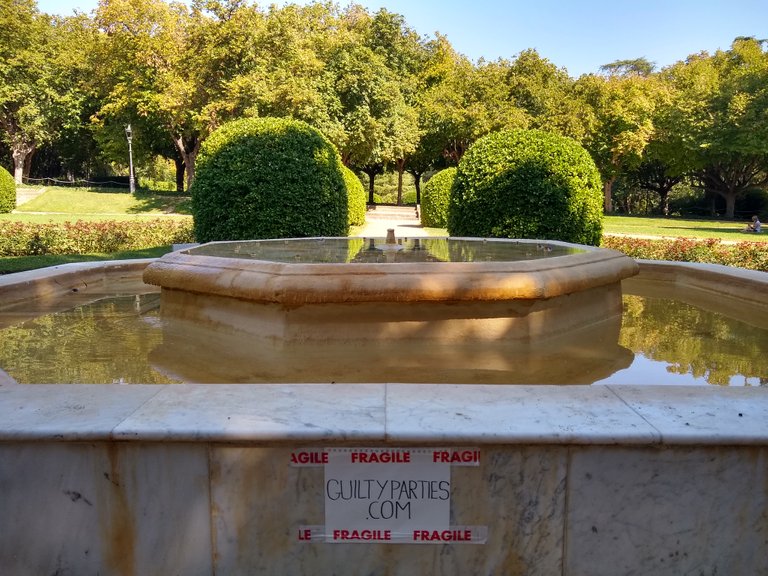 One of the fountains in Palau de Pedralbes.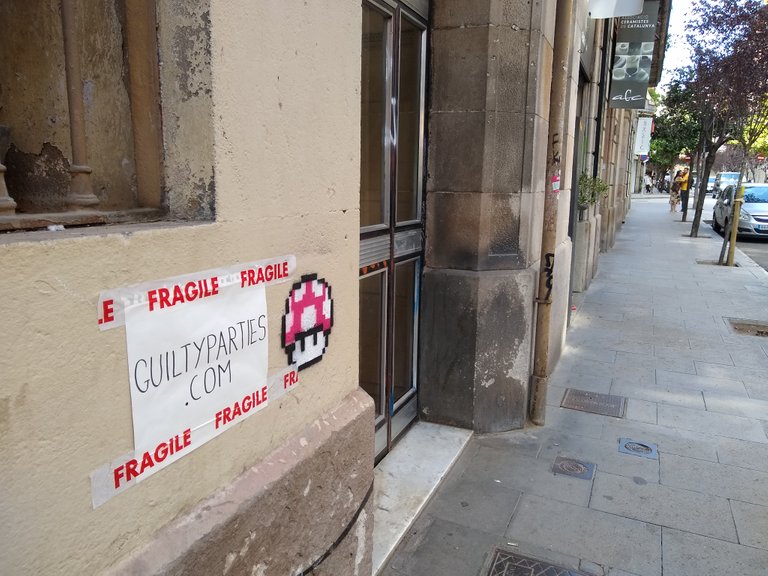 Super Mario street art. You can find many of these around. I have been wondering if it is specific artist (like Invader) or just a random Mario street art put up by different people. I have not found out any clues trying to searching things up.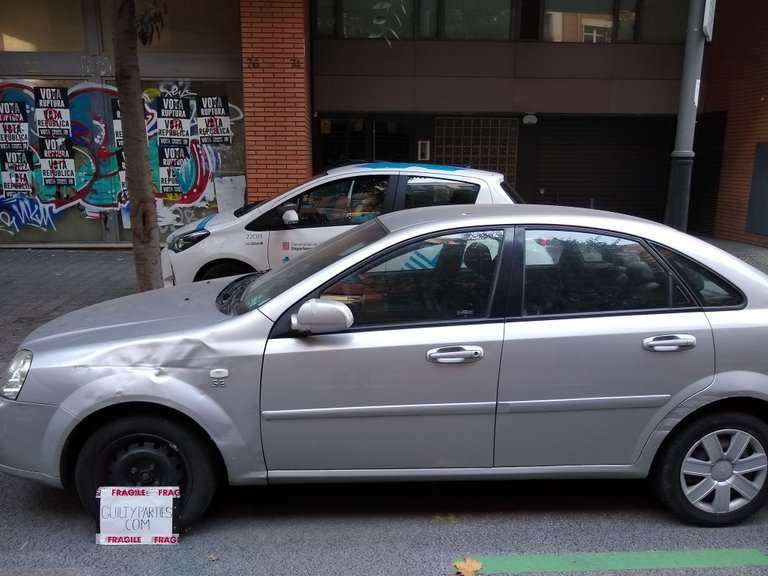 Gultyparties is such a vandal! I left this tag there, in case they need to find the culprit :-)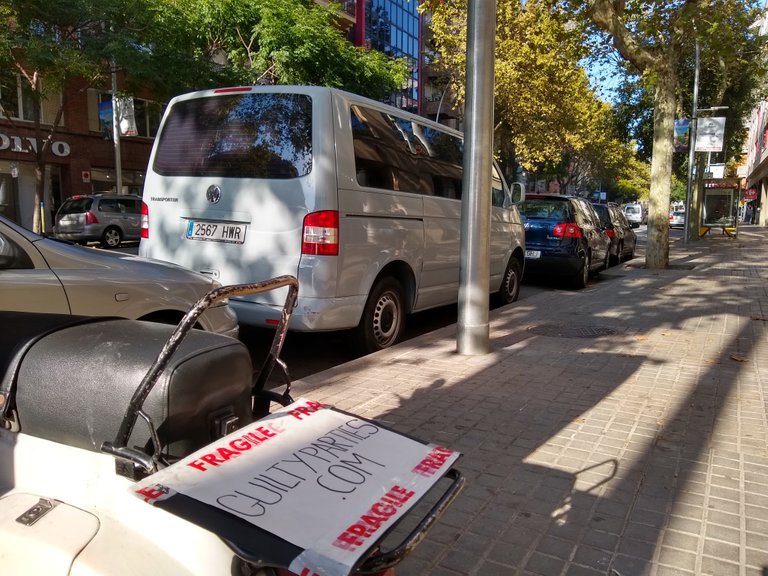 Driver will be pissed when he/she is back.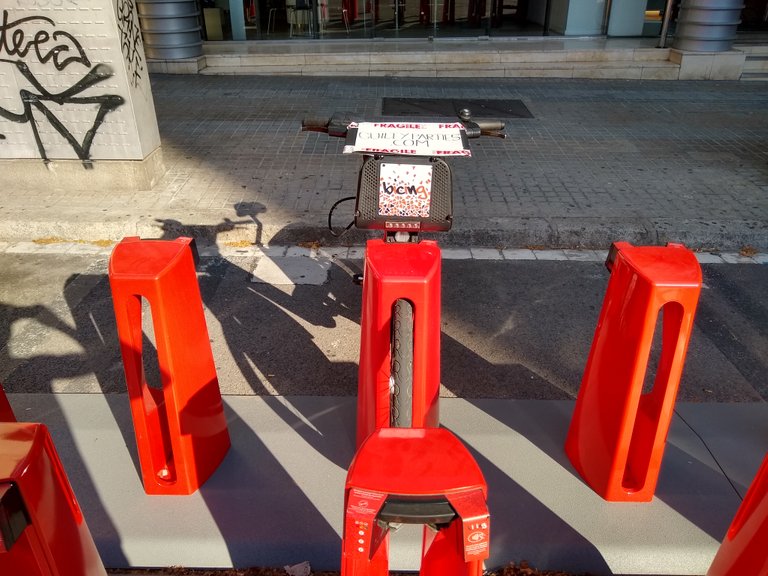 GP bicycle tour.
First 3 tags were definitely removed after the photos were taken :-)
-logic