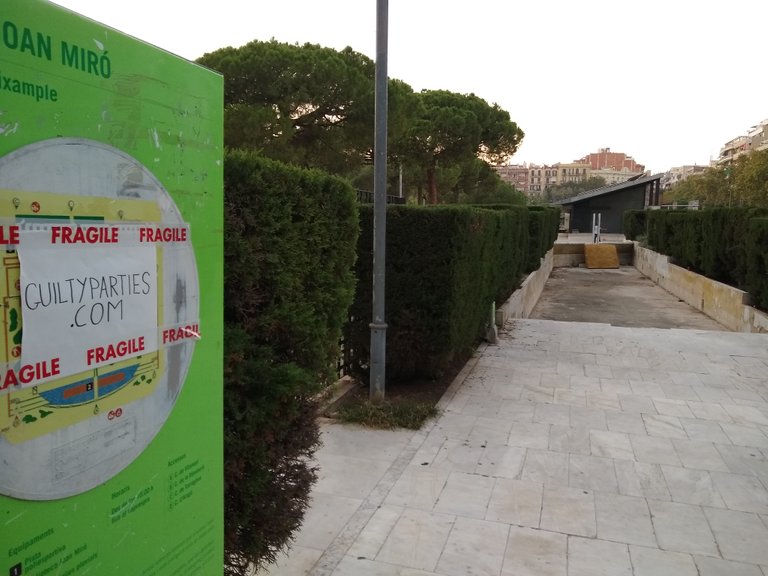 The park was designed by Catalan architect Ildefons Cerdà. It commemorates the famous Catalan painter and sculptor Joan Miró (Born in Barcelona. Died in Palma, Mallorca). There are few works of art by him being placed around the park.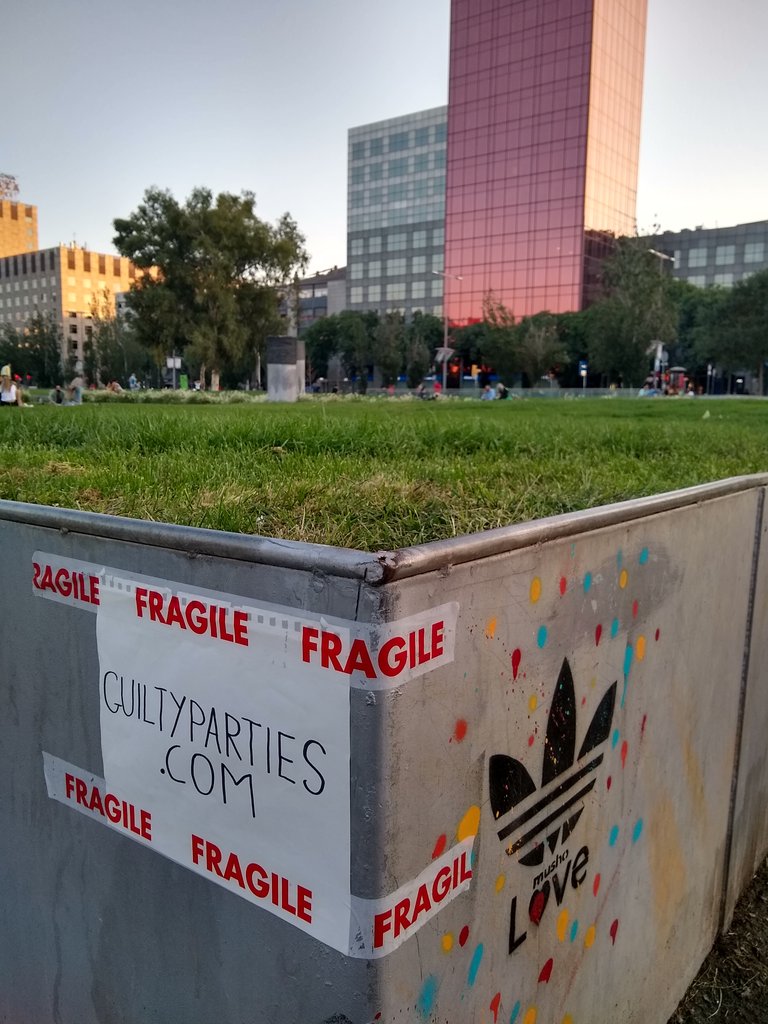 The park is divided into diffrent sections. One of them consists large open space with green lawn.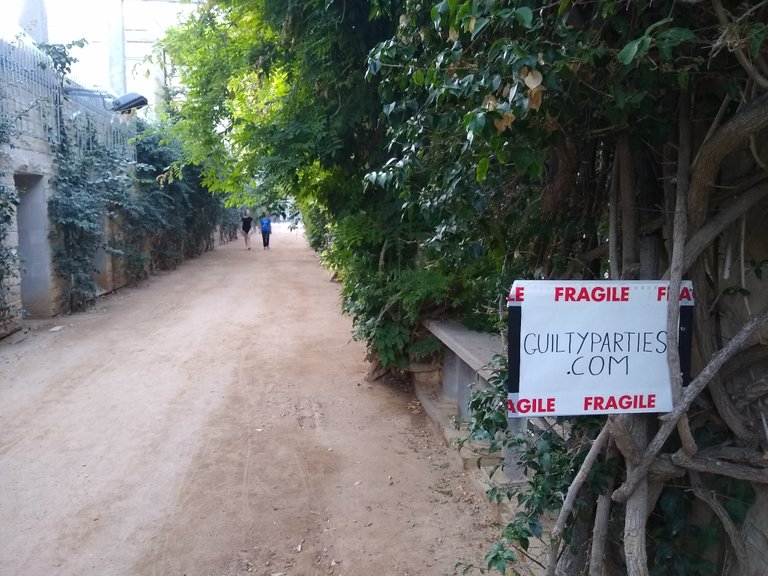 The other parts are pathways surrounded by lush hedgerows (the photo above) or open spaces within pine forest or palm groves.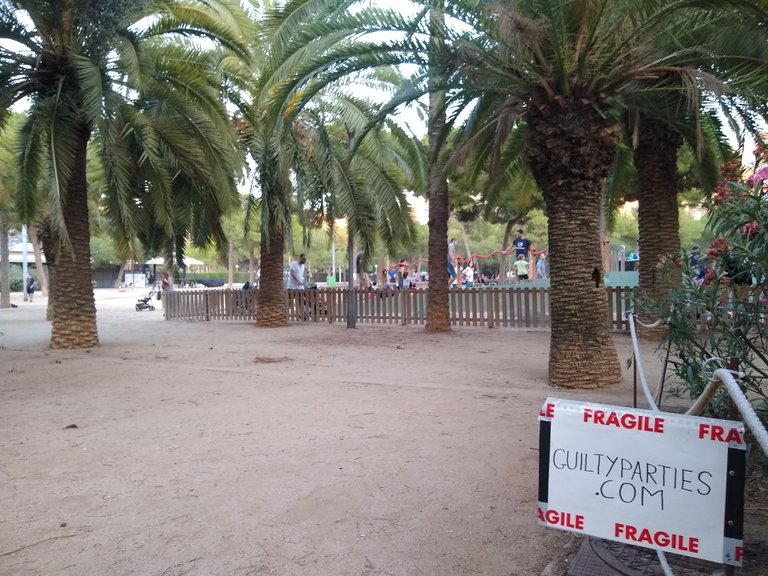 One of six children's playgrounds. This one is next to a palm grove.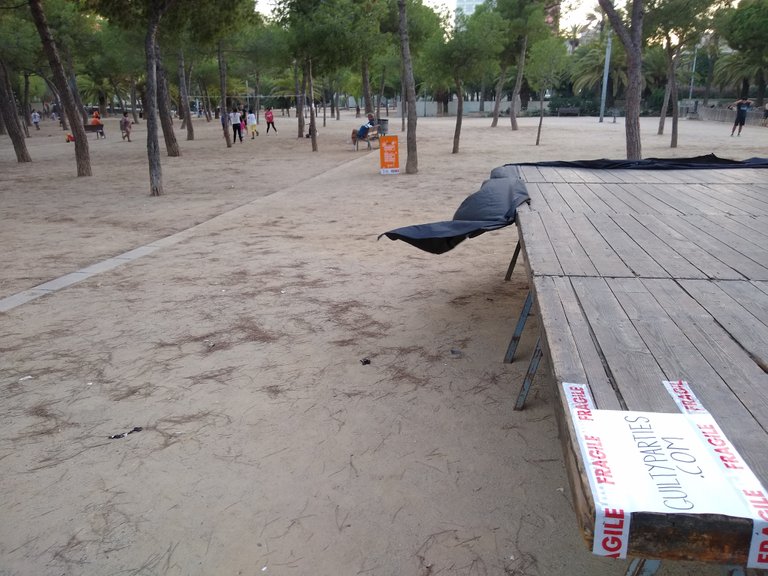 The performance stage within pine forest.
-logic