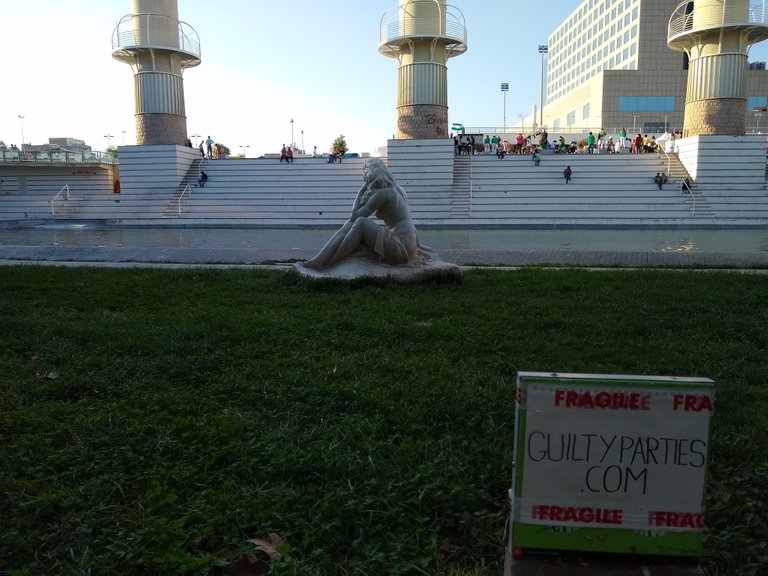 Llac artificial del Parc de l'Espanya Industrial (Artificial Lake of Park of Industrial Spain. Interesting sculpture that but I have not found out who was the author of it. Three is it's unique lookign light towers can be seen behind the lake.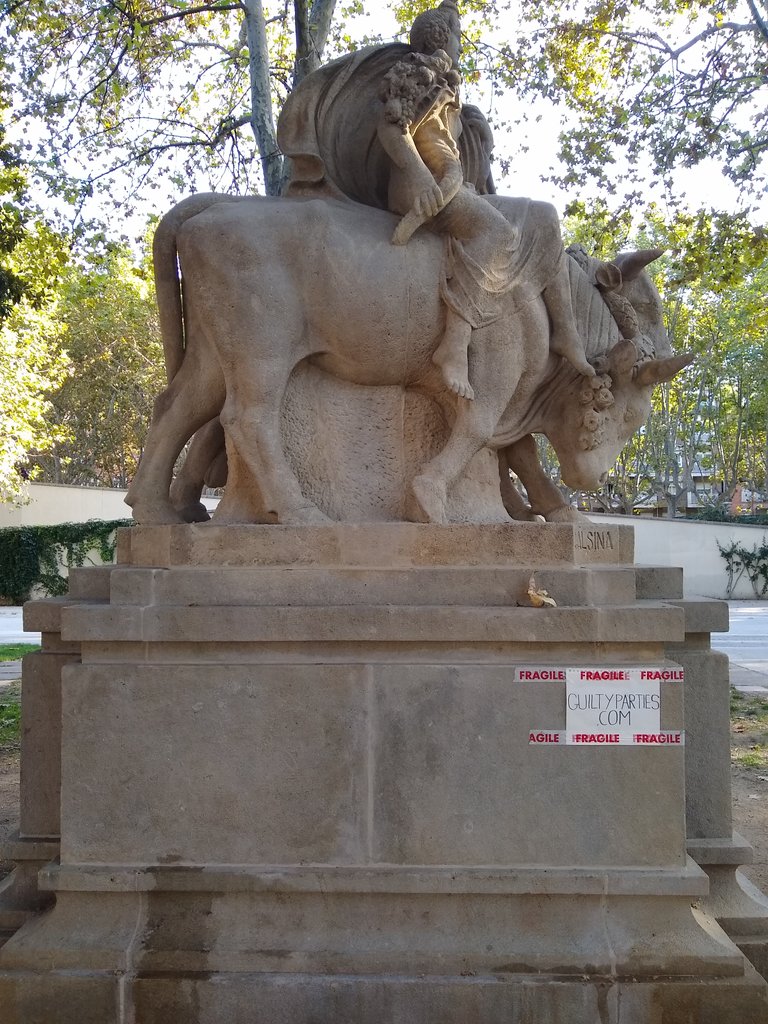 I loved this sculpture. I could not find any information in the park about the author and there is no info in Google maps. But I found the name of the author on the side of it (you can see it there - Alsina). After a bit of searching I discovered who it was Antoni Alsina i Amils (born c. 1863 - 1948), Catalan painter and sculptor. He won gold medal for sculputre during Exposición Universal de París in 1900!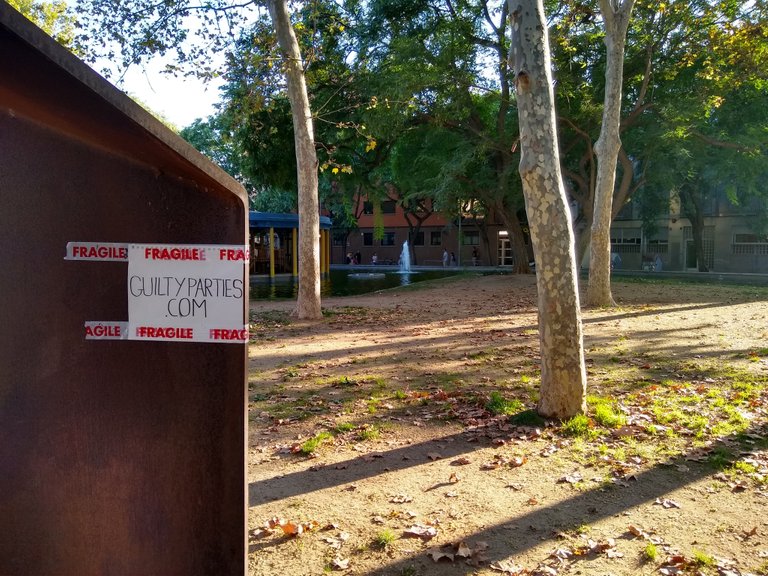 There is Escola Pública Bressol Municipal Pau (office building of former textile factory) behind this post-modernist "sculpture" which is nothing more but another one of rusting pieces of metal nonsense being put around Barcelona's parks. This metal nonsense is called "Landa V" and was designed by Pablo Palazuelo.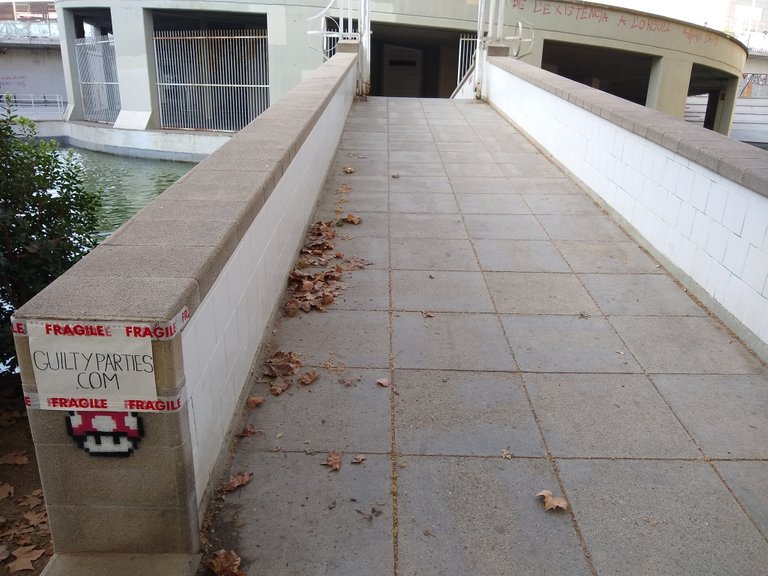 This is another one of these Super Mario mushroom street art pieces that I have discovered in Barcelona. You can see the other one in my previous post titled "Palau Reial de Pedralbes. Diary 18/07/20". You can find it in this location.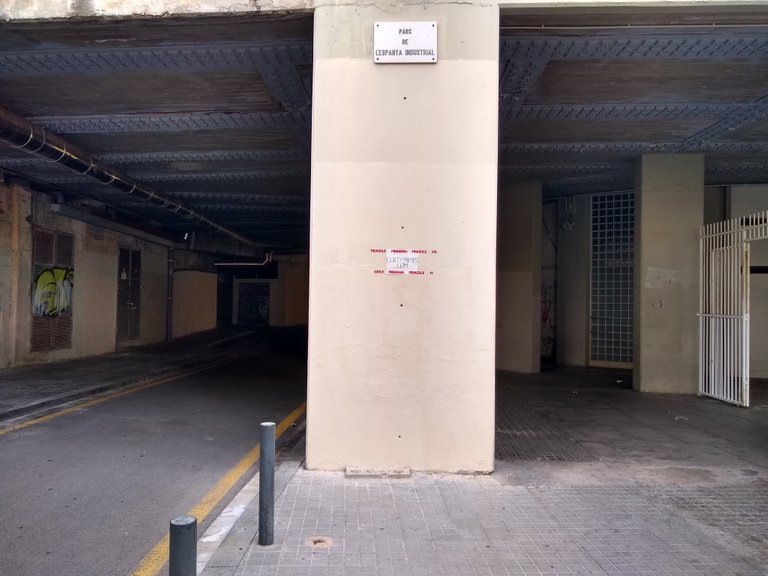 The industrialist GP.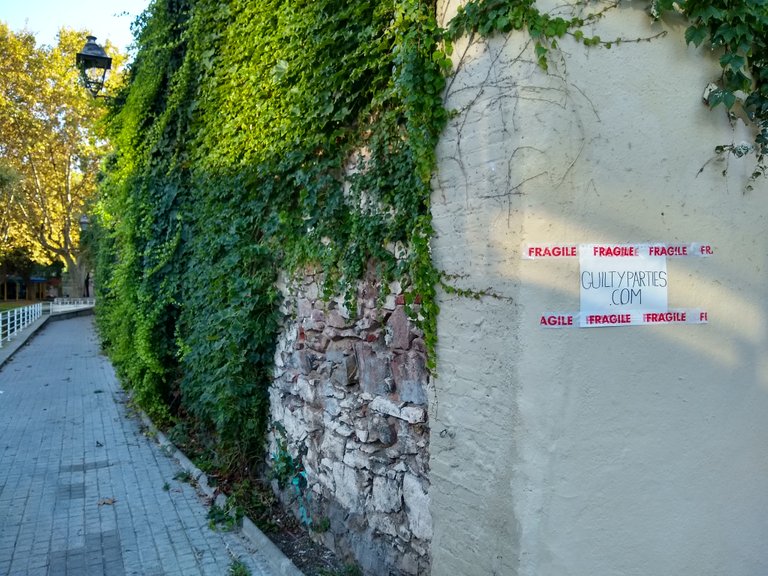 Fancy. Fragile. Guiltyparties.
all GP tags were removed later.
-logic