It seems that blogging for me is a winter activity. In summer there is so much going on that I don't spend much time on the keyboard. But I still take pictures from time to time ;-)
I am currently in Harlingen. The english Wikipedia page has so little information that I recommend to have the German or the Dutch page auto-translated.
(https://en.wikipedia.org/wiki/Harlingen,_Netherlands)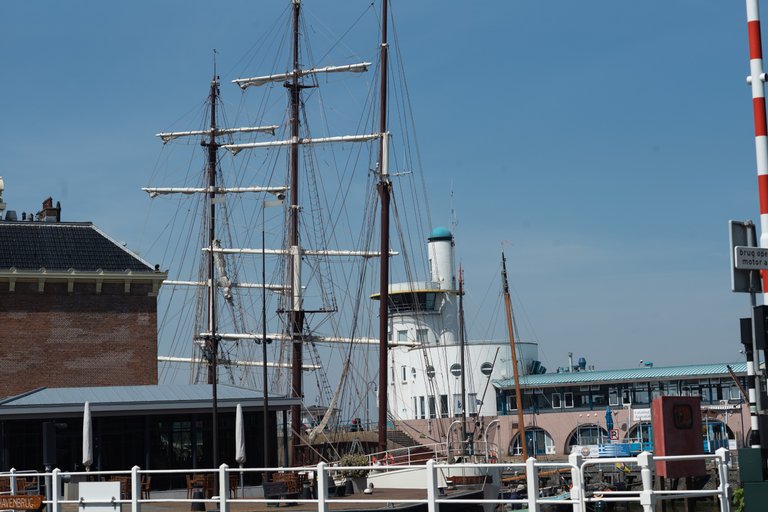 It is a very nice city filled with a lot of tallships that are waiting for the Corona restrictions to lift: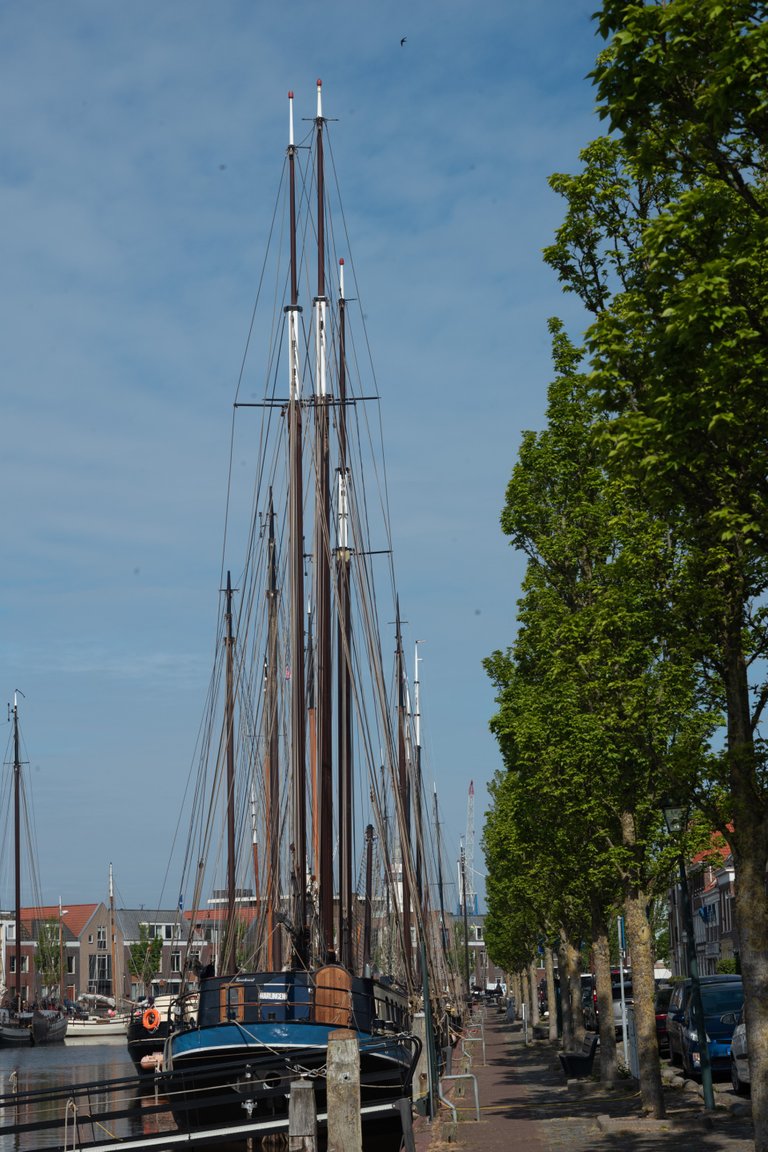 (wondering how the trees on the right feel about their colleagues at work on the left)
The city is full of nice harbors, beautiful houses, and a ton of restaurants and bars that are, of course, all closed as can be seen below (I also like the color).