I needed to pass an hour while my husband had an appointment on Thursday, so I drove to Riverstone Park to take a walk and enjoy the fall colors.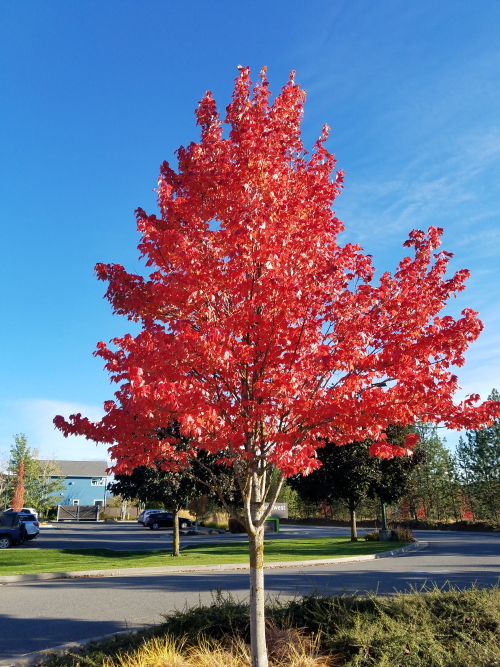 As usual, different species of trees turn color at different times. Right now, some of them are a spectacular shade of red.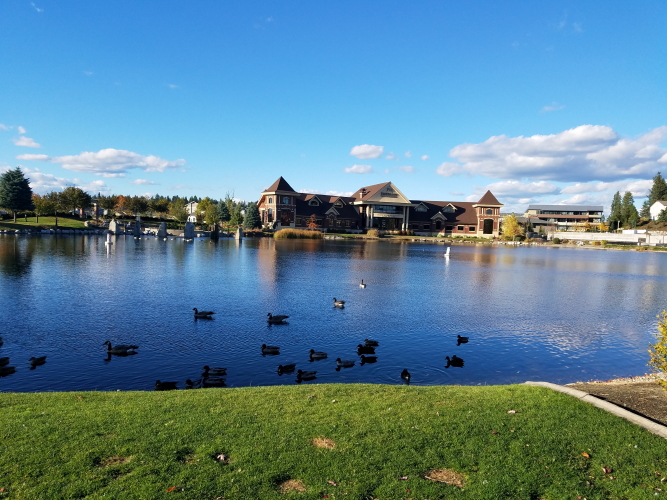 The lake is manmade, yet very pretty. I have always liked this corner of town. Development began here not long after we moved to the area, and it was a gradual process, but as recently as 12 years ago it was coming along nicely.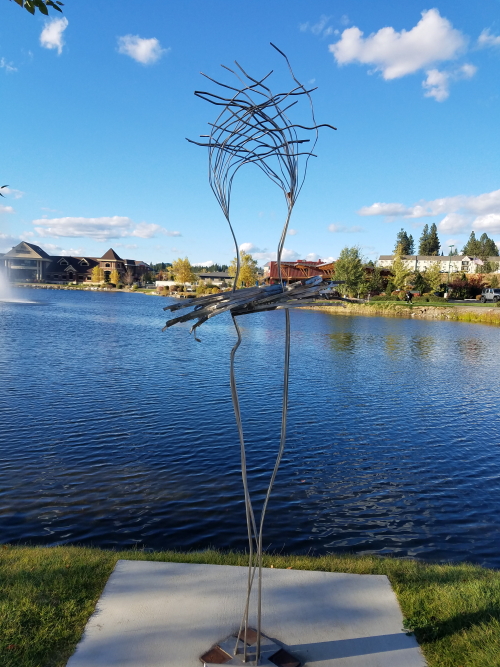 In 2016 I worked as a caregiver for a few months, and would often bring one of my clients here to go for a stroll. Sometimes I brought a book along and would read aloud to her while we rested on one of the benches. I still think of her when I visit this park. This particular bit of sculpture, called "Prelude," was there at that time.
"The Revenge of the Ants" has only been here since 2018.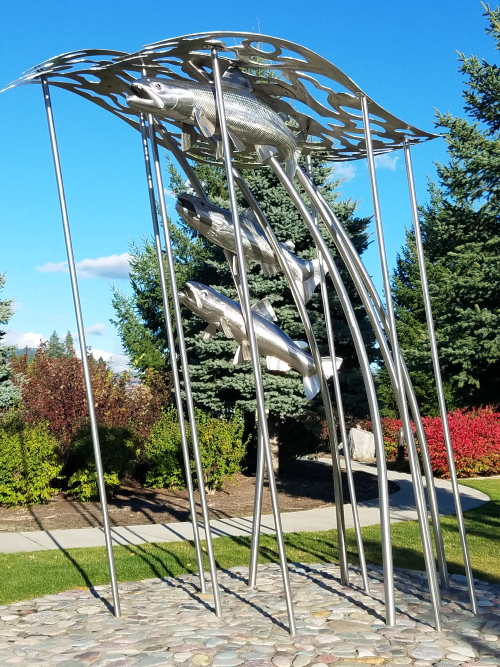 I didn't notice a name plaque for this one, nor do I remember seeing it before. The city continues to add new sculptures to the area.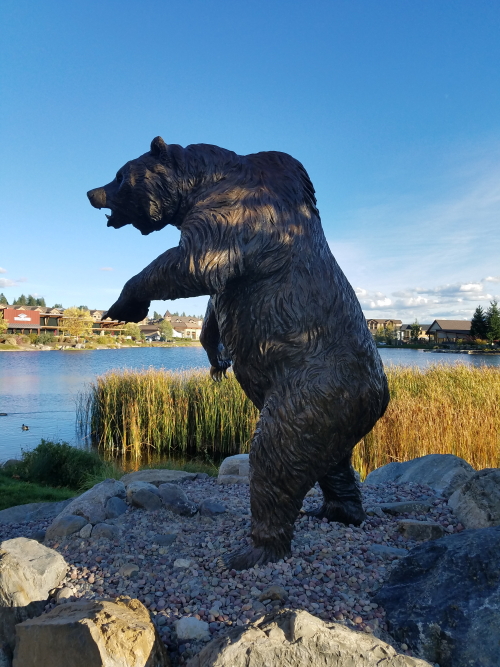 "Unconquered" is brand new, with a date of 2020! I'm glad it's not a real bear.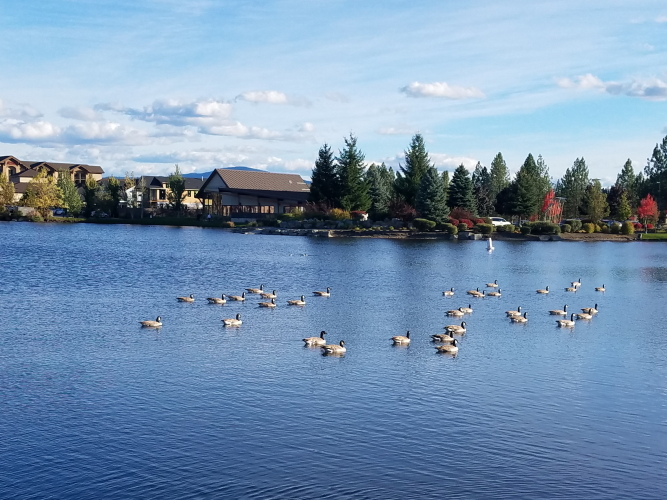 See the ducks in the foreground? There is always a good population of them here.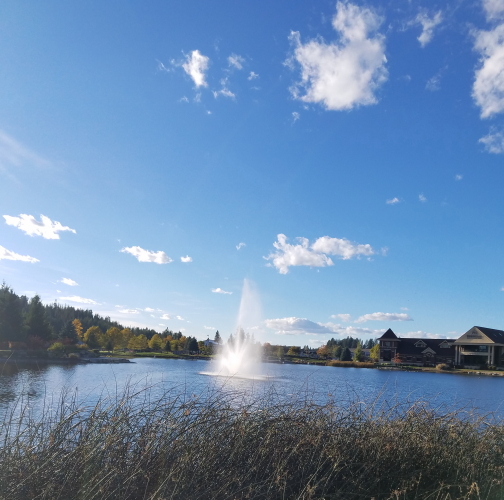 Another view of the lake and the fountain.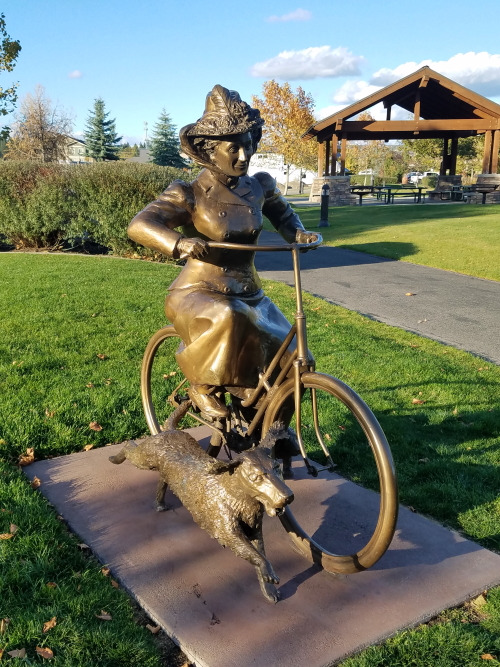 The lady on the bicycle has been here for a long time, with her dogs running alongside.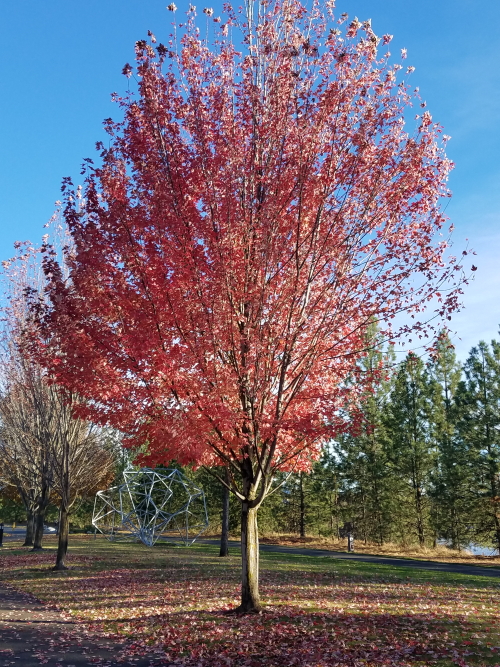 The leaves are already falling from this tree. We had a very wild wind two days before I took the photo; that may have had something to do with it.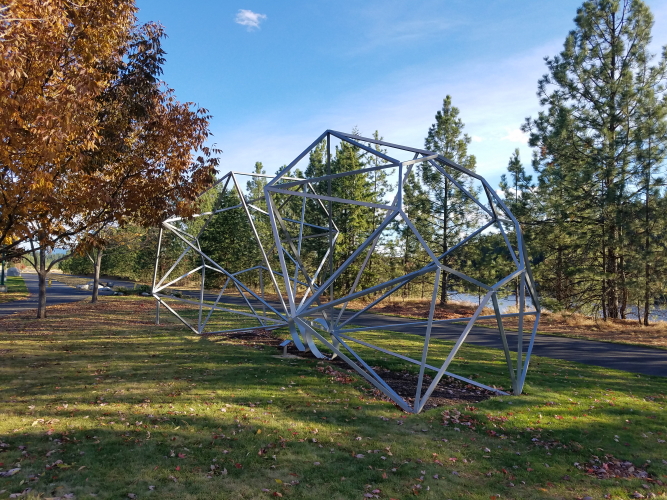 This sculpture, called "Engagement," is also visible in the background of the previous photo. I'm not a big fan of sculpture, and I often wonder how the creator comes up with a name for one. In this case, it reminds me of two big diamonds, which could be in an engagement ring, so it makes some sense to me. I hope you enjoyed your virtual walk through the park with me!
All photos taken on my Android phone.