In my Facebook 'On this day' memories, a picture @cmplxty took of me on one of our early adventures came up and brought me down memory lane a bit. Especially since we can't visit the place again for a while, I figured I would share it with everyone, and a bit of a story!
This picture showed up on my history and was a nice thing to reminisce about. This was around the time he and I first started dating. Little did we know we would be sharing an apartment a few yards down from this chair a while later! This is next to one of Boston University's dorms near Fenway Park in Boston. How can one not take a picture on such a massive chair out in public?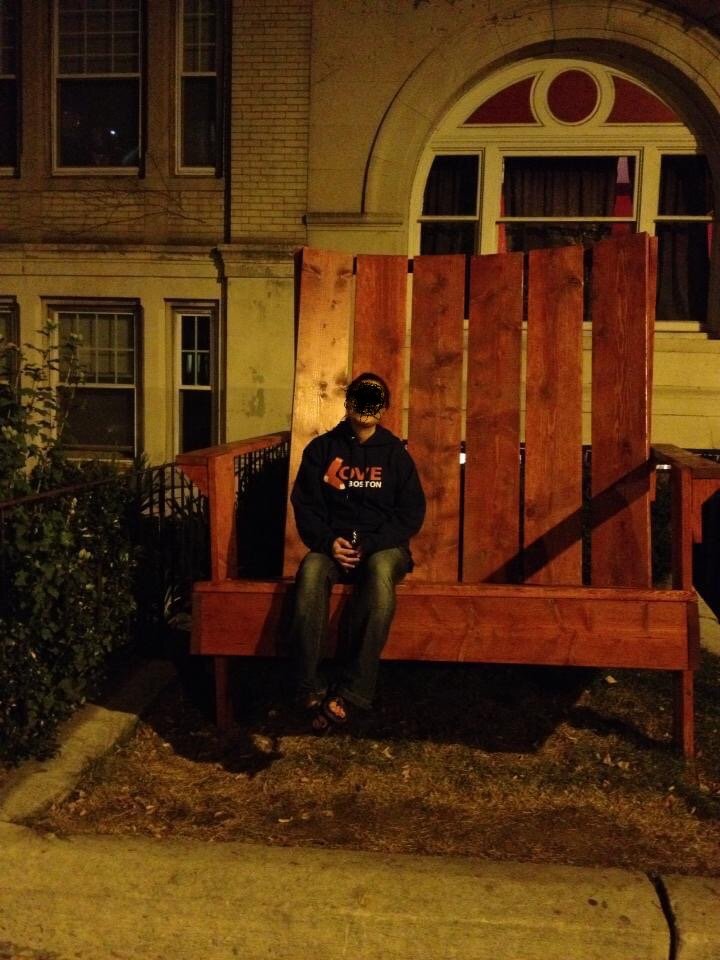 That was the first time we dated. Things don't always work out the first time around, and he had some growing up to do.
Skipping details in between that, I wanted to find the other picture we took a year and some change later. It was obviously in the summer time, which was great but the chair has been something we visited several times. Once we lived a minute away from it though we stopped taking pictures on it.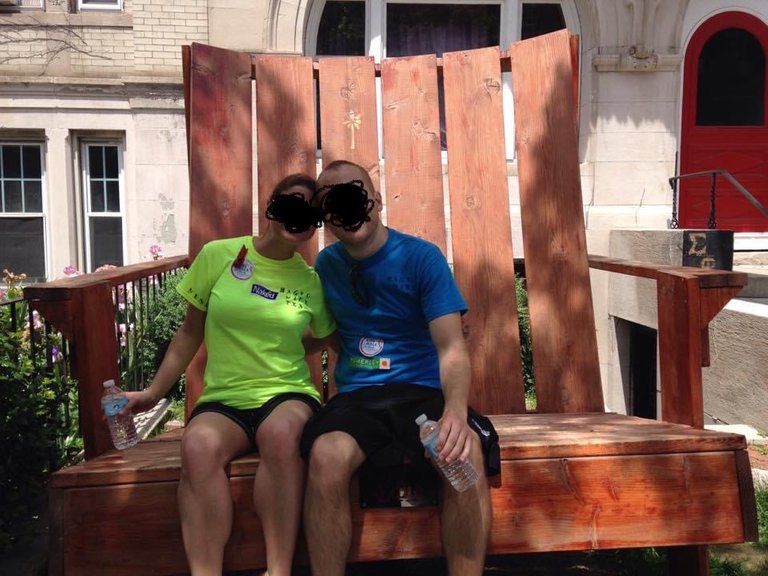 We did the AIDS walk in Boston every year for a couple years with some friends and unfortunately I can't find it but we took group pictures every time at this chair. Hoping my friend has it on his Facebook but I don't have time to dig through his pictures to find them.
With the intensity around restrictions, we were hoping to visit the chair this year for the first time with our son but we aren't sure when we will be able to do that. Once we are able to we will definitely be visiting the chair. It's funny when you look back on certain places and they end up having a lot of significance in your life. At the time we had no idea the chair was as important as it would be. It's one of those really fun things that's iconic in Boston for the people that live there. A tourist wouldn't be necessarily in that area but anyone who walks Boston like so many do, absolutely knows the chair.
Stay well and positive
Ssiena