---
"So we do not lose heart. Though our outer self is wasting away, our inner self is being renewed day by day. For this light momentary affliction is preparing for us an eternal weight of glory beyond all comparison, as we look not to the things that are seen but to the things that are unseen. For the things that are seen are transient, but the things that are unseen are eternal."
- Paul...
---
At times, life can be overwhelming...
While it's good to recall that the battle will ultimately be won, as Paul encourages us (see above quote) it is also therapeutic at times to bleed on the page, even as the Psalmists and Jeremiah once did...
I have, of late, been feeling rather crushed. Here's my lament:
---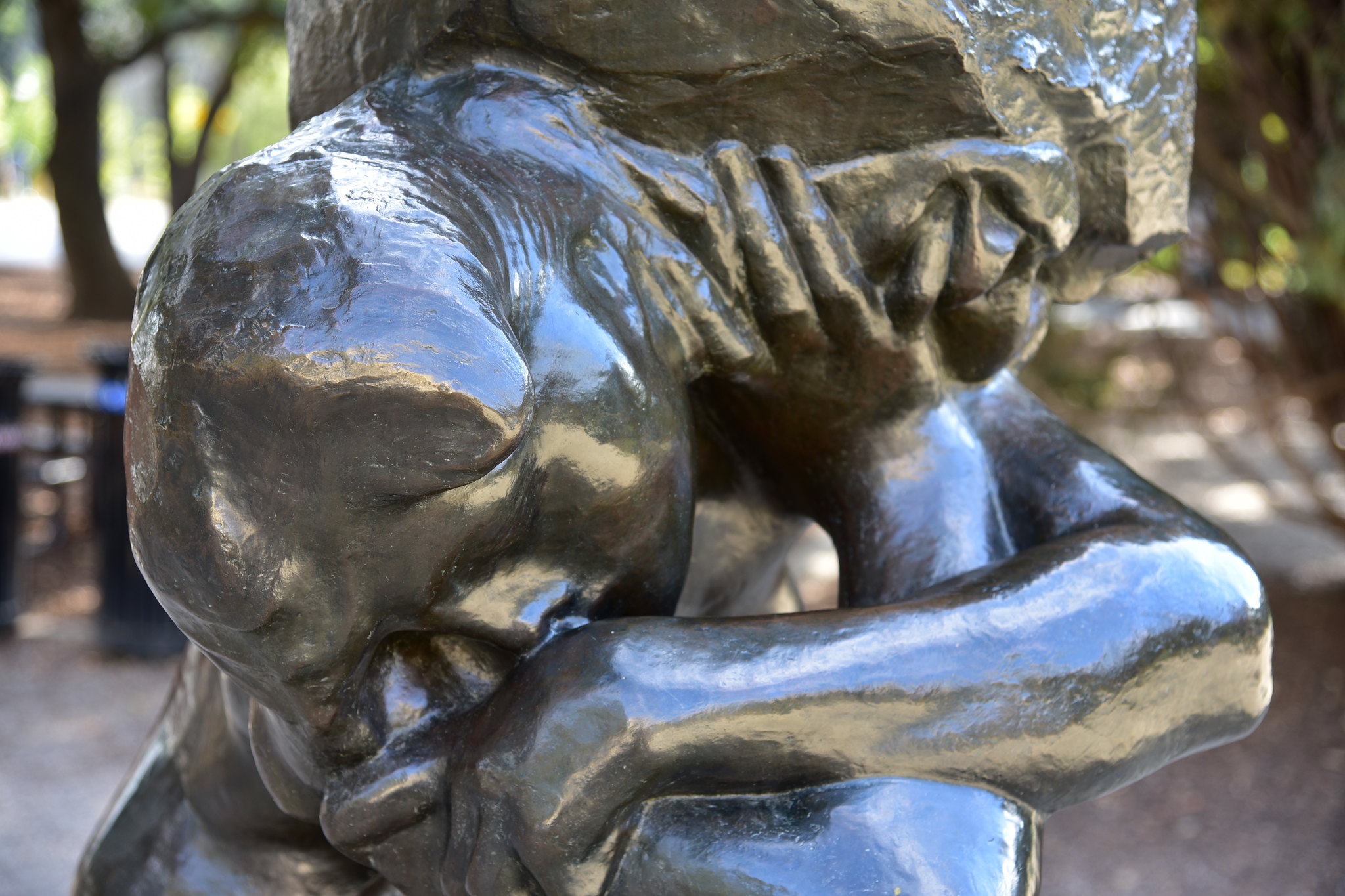 Fallen Caryatid Carrying Her Stone
by Auguste Rodin (Source)
---
~JESUS!, They're Crushing Me!~
by Duncan Cary Palmer
Oh, Jesus, God!

My savings smashed
By ruling class...
I can't buy gas,
My food won't last...
Good times—all past?

LORD, Help me!



I'm being tracked,
My body's wracked;
Gaslight attacked.
My bags are packed,
But I've nowhere to go.

I can't breathe!


I want to leave
Grey chemtrails peeve
Hot droughts conceive
Climates deceive;
Can naught reprieve?
God, please, relieve!

I'm so aggrieved!


Hard to believe
'Vaccines' bereave;
Fools die—we grieve.
Deceived, upheaved
All, so naive!

God, help me!


Around me, wars
Supply chain horrors,
Death crowds the doors,
I'm on all fours.
Please, rescue yours!

How long, Oh LORD?


I'm waiting still
When do we get to Chapter Eleven
Of your grand Apocalypse?
You know, the part where it says
"And the time came
to destroy those destroying the earth?"
HOW LONG, Oh Lord?
---
~FIN~
---
For much more of @creatr, click on the library image below:

---