Well, well, well... Here we go again
Caught with a mousey wheel that just won't spin
It's time to sit and write the next chapter
I turn on the light and mousey just chatters
He screams and curses and calls me bad names
"You want me to work?!? Pfft! You MUST be INSANE!!"
I offer a bribe of crackers and cheese
I'm always begging him pretty, pretty please
All he does is laugh and snort
And puts his hand down his shorts
He grabs his balls and says "Fuck Off!"
With an evil smile and a bit of a scoff
How can I whip my mousey into shape?
He's sarcastic and vulgar and so full of hate
I understand that my brain is cluttered
I told him to clean, he stood there and shuddered
My threats always fall on deaf mousey ears
He'll often respond, "Hey, Hand me a beer!"
I'd like to beat him with a baseball bat
Or maybe even hire an assassin cat
What's a girl to do with a wheel that won't spin?
Fuck it. Let's drink. The fucking mousey wins again.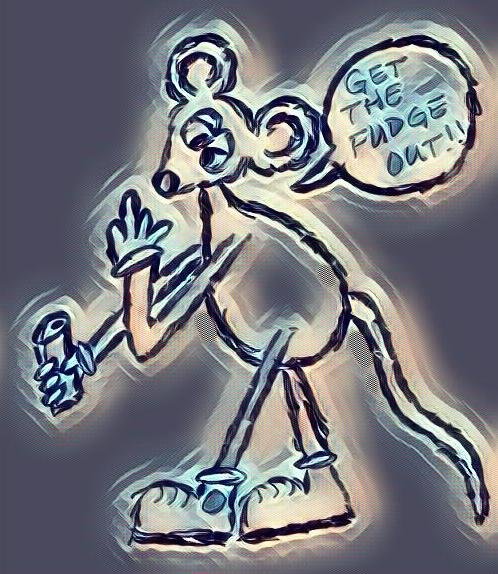 ---
---
More Asshole Mousey Mischief
---
---
As you requested doll @kchitrah