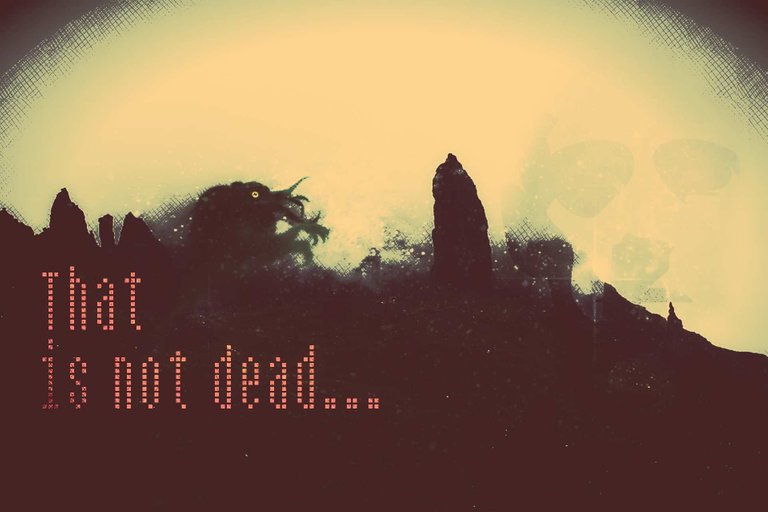 That Is Not Dead...
A good sign for my bedroom door
Yet when I wake it's often on the floor
My house does rumble
Creak and Groan
Especially at night
When I am alone
Have I tempted fate?
Have I gone too far?
Should I take out nodding Cthulu
From my car
Or should I accept
This is how it will be ?
Just snuggle up with Nyarlathotep
And watch Stranger Things on TV...