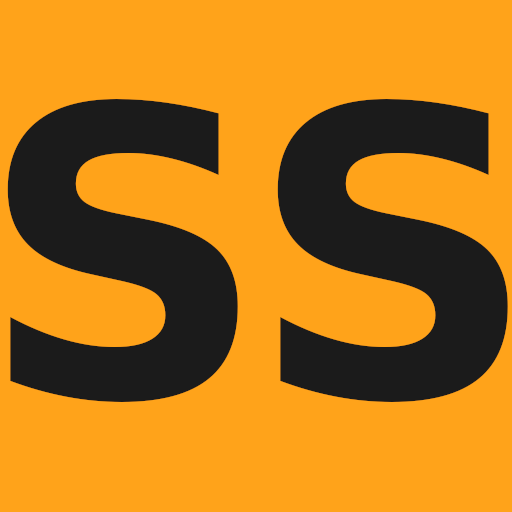 Shitpost Status
Shitpost Status' are short form videos of "shitposting"
Of course, since they're short form, you're relying on youtube to show you another good one next, but sometimes they'll take you away from that section or if it does let you continue, it will take a few seconds to autoplay. In order to solve these issues I have created what I will call a "Massively Multiplayer Youtube Playlist" - It allows anyone to contribute and curate the submissions as to how fitting and enjoyable they are as "shitpost statuses" without influencing the actual videos, and provided you have a good connection, you'll get a consistent flow of videos one after another with minimal delays.
So, I took this stupid concept, and made it into a mostly working site in one day, took a little longer to get the "finishing" touches - I'd like to add way more, but at least this version works. Since all the videos are usually called "shitpost status" or something else nondescript, I'd love to make it easier to find one by tagging them (manually... lol)
The Interface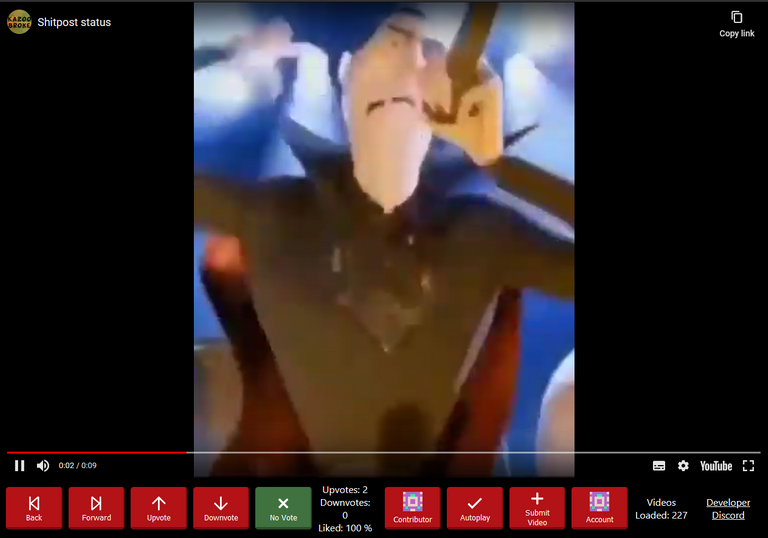 It's relatively simple - with most of the space reserved for the reason you came here - the video. Other than that, we have back and forward buttons, so you can go back to a video if you want to share it or watch it again. We also have buttons to cast a vote on the video, and the vote stats from the page. We also show the contributors face, you can enable/disable autoplay, submit a video by Youtube URL (Just copy the url from the bar and enter it into the dialog) and you can click the account button to get a copy of your login link (password) - so if you ever lose the browser/session, you can come back to your submissions and votes. We also have information including videos loaded, a link to my profile on GitHub and a discord server for issues or just berating me.
Embedding
Pasting a link on discord or twitter will embed the video as if it were on youtube. Probably most other sites too but I haven't tested them.
https://shitpoststatus.com/watch?v=fZGIe98rAE8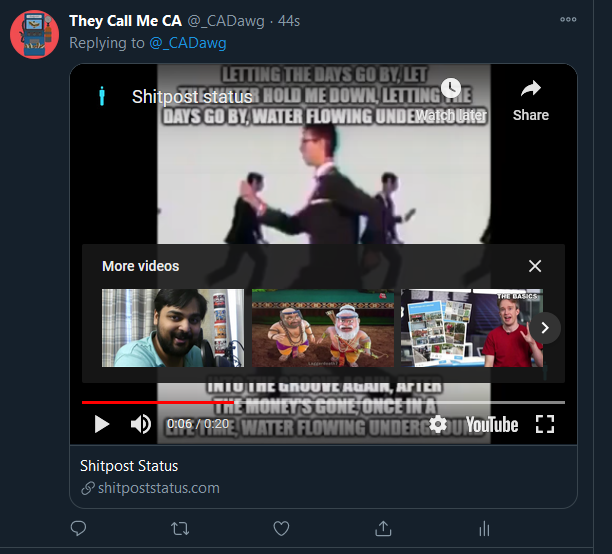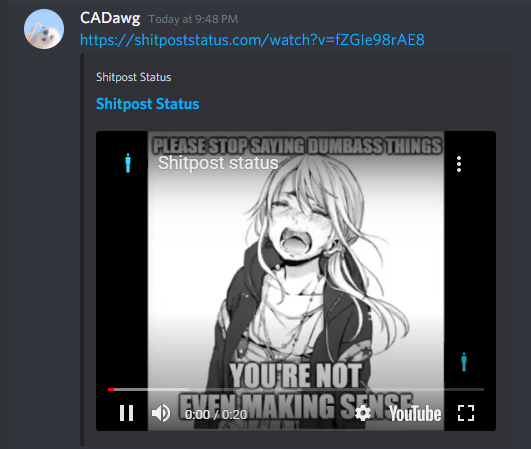 Privacy
I have taken privacy seriously in this project (or as serious as possible because google is still involved in this website):
I use Youtube-NoCookie.com - The version of youtube that uses less/no cookies while you browse the site - in my case it always seems to be no cookies but your mileage may vary.
I used simple analytics - the privacy respecting analytics company that complies with do not track requests.
Your unique ID is only used for linking submissions and votes to you, nothing else.
Unless I write really bad (error prone code) - Server Logging should be off so I can't see any information about visitors than what simple analytics shows me.
You after reading this post
Please Stop Saying Dumbass Things - or you can start at the Homepage for Shitpost Status
I hope these improvements to the youtube experience will make this website useful to you.
Thanks for reading,
~ CA