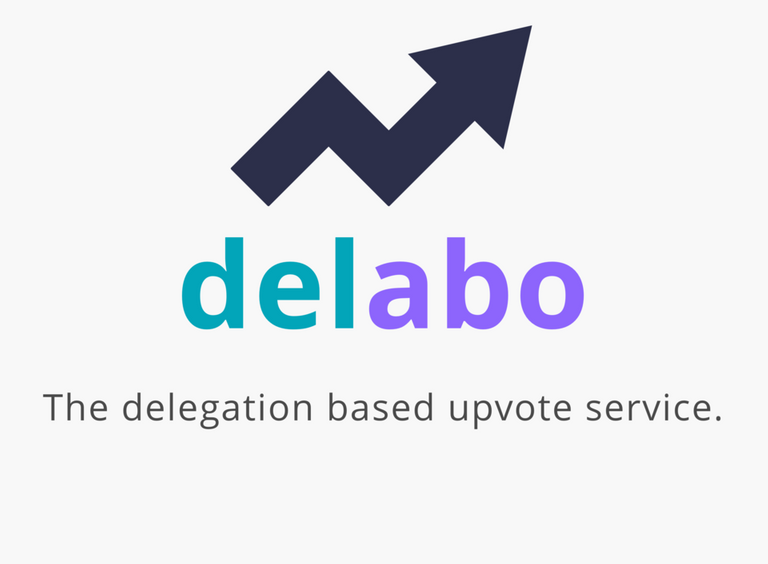 I'm excited to announce the launch of @delabo; the profitable delegation based upvote service. The service is created by @spotted, who also created @sbi-roulette (a fun way to explore people worth sponsoring @steembasicincome shares), and @minnowsmith (a browser based mining project which pays you in STEEM every day).
What is delabo?
It's an upvote service which upvotes once a day a post of delegators with the upvote strength equal to 11 times the delegated SP. For example you delegate 50SP to @delabo, then you will earn once a day an upvote worth as you would upvote with 550SP. It will act like @steembasicincome and will give you an out of the box positive ROI for lifetime.
50SP right now have an upvote value of ~0.002$, this would give you a daily upvote from @delabo of ~0.031$ instead, sound way better or?
How to enroll?
To subscribe to the service you just need to delegate SP to @delabo; you will receive an instant confirmation transfer that you are ready to go. That's it. You are enrolled until you remove your delegation. You don't need to any additional steps, that's really it. You are ready to go and post your first post to receive upvotes from me. There is currently a minimum amount of 25SP and a maximum of 200SP for the service, in order to guarantee that it's working properly and profitable for everybody. If you delegate more than 200SP your upvotes will still be equal to 200*11 = 2200SP. The min and max values will change over time to allow possible higher delegations soon. :)
Roadmap
I've already planned some more features for this service; but I'm always open for ideas, so feel free to comment.
Weekly bonusses for delegators
Ability to sponsor others with your delegated SP
Add curation trail for supporters
Let's grow together
Delegate to @delabo (min: 25SP, max: 200SP).
Earn upvotes equal 11x your delegation.
Stay tuned for great new features
Follow me and upvote posts if you want to support the project.
---
You can use following links to delegate: