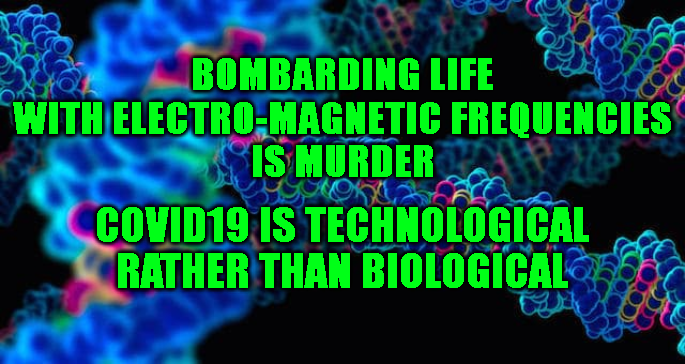 So you believe that electro-magnetic radiation is harmless?
REALLY?
Perhaps you need to read my previous research on the subject before I continue here:
https://hive.blog/story/@francesleader/plague-of-fear-2020-part-5-revealing-the-conspirators-and-their-plans
After absorbing all this now lets look at some state-of-the-art research:
Now let's look at a current anecdotal & distressing account from a victim:
https://hive.blog/news/@francesleader/electro-magnetic-stress-a-very-real-and-increasing-health-risk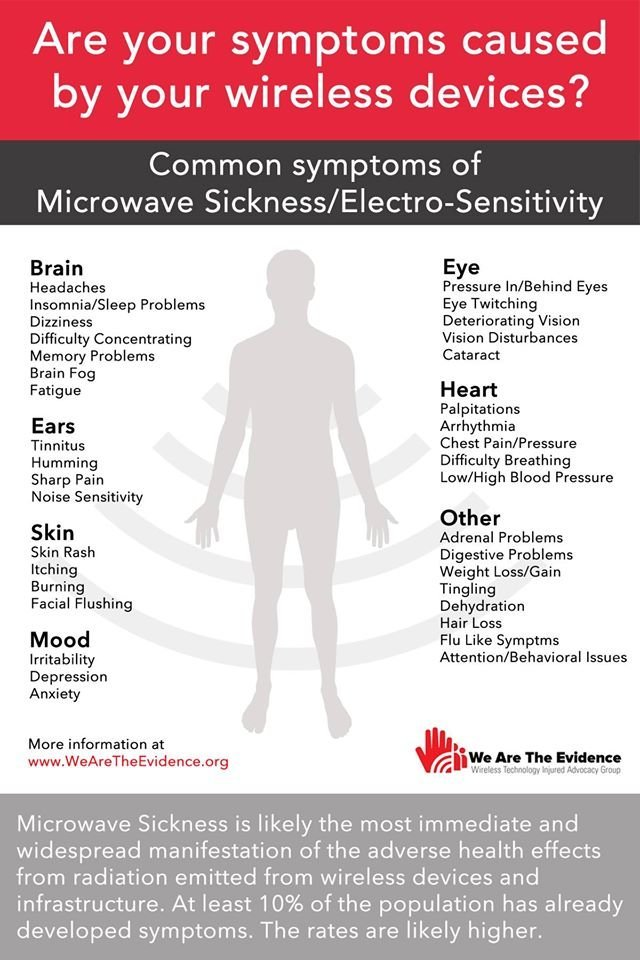 Do you notice anything about those symptoms?
Yes, that is right.
These are the same symptoms we see attributed to a "virus" named COVID19.
Ever been had?
This time you have been deceived to death.
LITERALLY.
Now look at the UK maps of 5G & COVID deaths: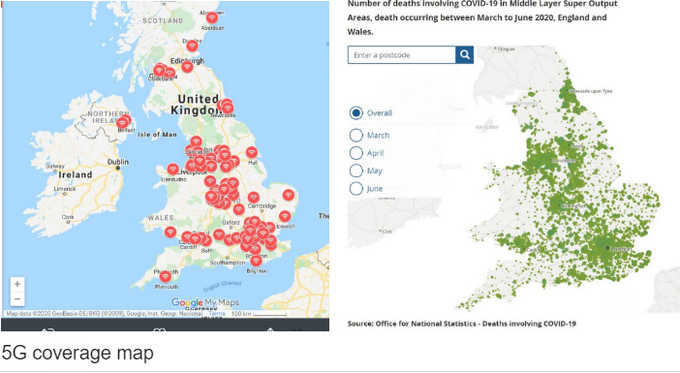 What else can I tell you?
Do you need to hear that our fake news media has created a taboo over this?
5G is a weapon of mass destruction & if you don't try to stop it you will become its victim eventually.
We have been encouraged to have an addiction to handy communications & we are sold more & more devices which are murdering us slowly.
This addiction is more than 100 years old now!
Let's look at its progress so far: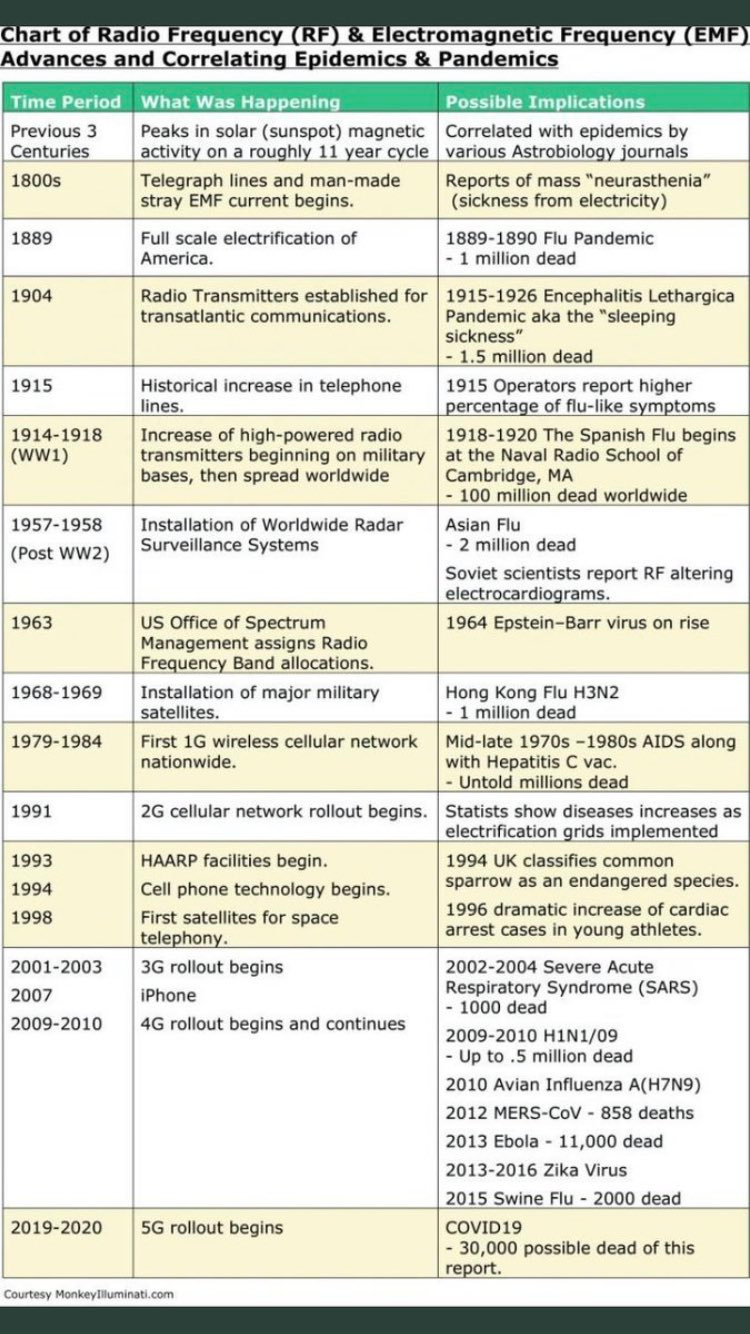 Videos by Doctors and Scientists about harms of RF-EMF (5G, 4G)
https://emfcrisis.yolasite.com/videos-by-doctors-and-scientists.php?fbclid=IwAR3jeYRNGrXJFq3VG2lanbVkIEr7pA85eS2NbwD9TRrN849H5kvuo3Ut3pU
This video interview with Catherine Austin Fitts will help you to understand where 5G fits into the imminent global totalitarian Great Reset.
https://www.bitchute.com/video/2gOry8TO3U9b/
Here is part two of Ulrike Granögger's explanation of biotechnical discoveries:

----0----
Ramola D interviewed me on Monday 15th November 2021:
https://www.bitchute.com/video/MNcIhKNxgh1V/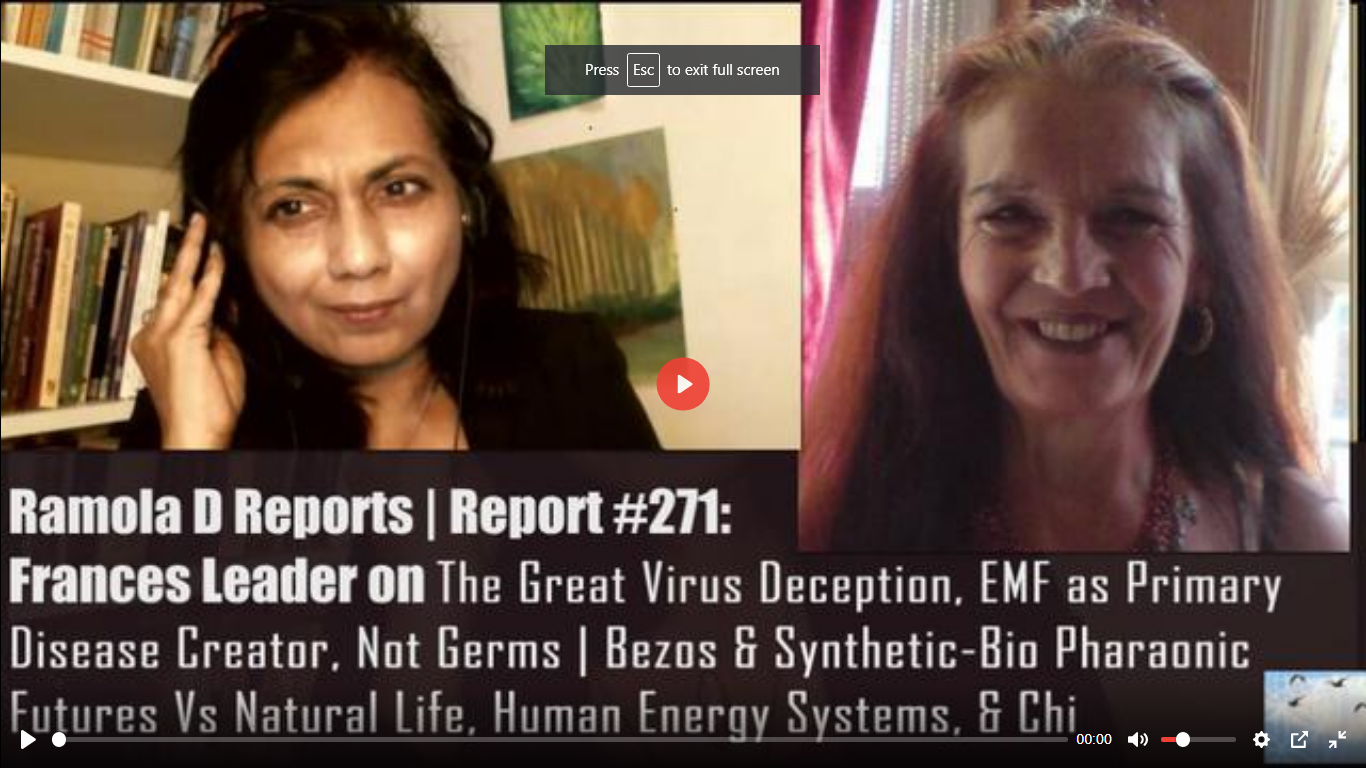 Please share this article on social media.
With much love & thanks to all my friends & followers!
Fran
xx
You can find me on
Facebook: https://www.facebook.com/franceselaineleader
Twitter: https://twitter.com/DorsetGrannie
Minds: https://www.minds.com/francesleader
Odysee: https://odysee.com/@FrancesLeader:b?&sunset=lbrytv
Email - [email protected]
Contact me for access to my Discord server.