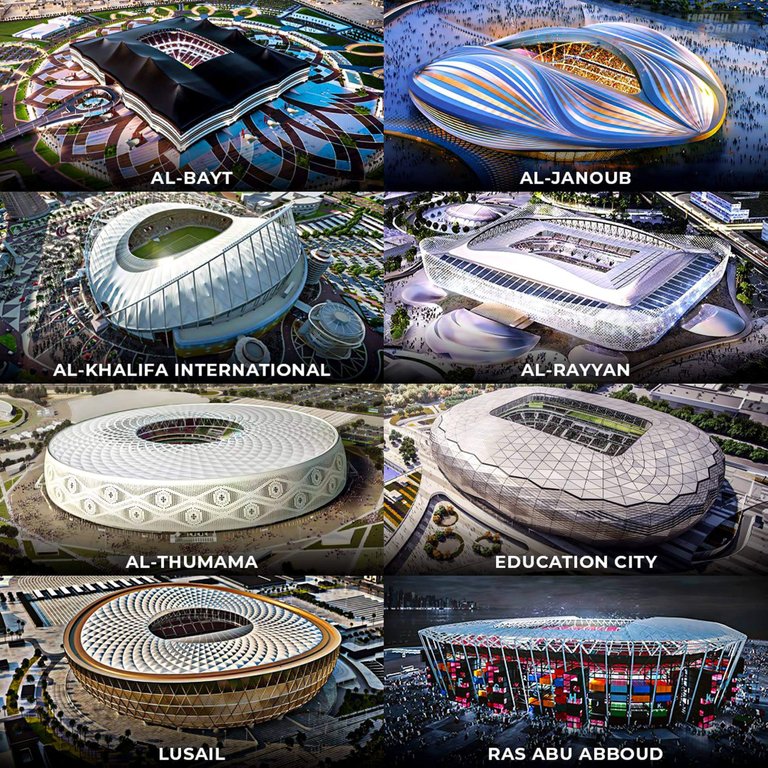 source
I present to you the resplendent stadiums that are set to host next year's football(or soccer) World Cup. In case you may not know,the tournament will hold from 21st November through to 18th December 2022 in the oil rich country of Qatar. Looking at the stadiums you can understand the power of oil revenue. Ordinarily one should be "salivating" to be in such grounds to soak in their ambience.
On the other hand people are not that impressed. Someone wrote bluntly somewhere concerning these pictures– "If you look closely,you can see the blood smeared on the wall from all the workers they've had to kill to get these built in time. Shocking decision to give it to them."
Now you can imagine that such people are looking at matters more holistically, should I say they are mindful of the kind of precedence that will be advertised by allowing this nation to host this competition.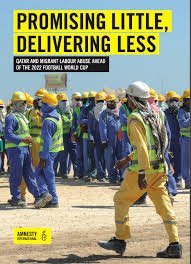 source
Indeed at least 6,750 workers(all immigrants) died during the construction of these stadiums due to outrageously poor safety practices all in order to meet up with the FIFA deadline. Also the working conditions and salaries were slave-like.
A narrative was spun by then FIFA and UEFA Presidents,Sepp Blatter and respectively,saying that the World Cup needs to move to less football-popular countries as a means of promoting the game,hence Qatar was chosen. But today that narrative seems a very dubious one, especially as both Presidents have been outsted now with issues relating to financial fraud in what can be called the Qatar hosting imbroglio.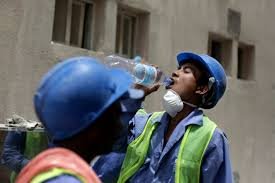 source
People are still outraged that FIFA still insists on hosting the World Cup in stadiums should never have cost that much loss of lives coupled with the human right infringements of slavish working conditions therein. Some insist that players should begin protesting emphatically right away.
It is such a messy affair really that seeks to promote the lust for money over and above sound character virtues football ought to be upholding, especially when it has to do with the biggest competition in football– the World Cup.

source
Talking about it, the World Cup is the most prestigious footballing association tournament in the world as well as the most widely viewed and followed sporting event in the world, even exceeding the Olympic games.
Since the inaugural tournament in 1930,17 countries have hosted the World Cup— Brazil, France, Italy, Germany, and Mexico have each hosted twice, while Uruguay, Switzerland, Sweden, Chile, England, Argentina, Spain, the United States, Japan and South Korea (jointly), South Africa, and Russia have each hosted once.
Well on Qatar,we await.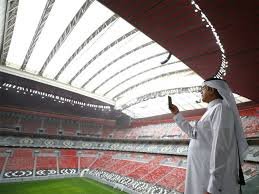 source
cheerfully...
culled from mine:link