Watch Live Stream Now
Every Sunday Night at 6PM Pacific live
Join with a pass or watch for future giveaways
---
1st Place Wins 50,000 LVL & This NFT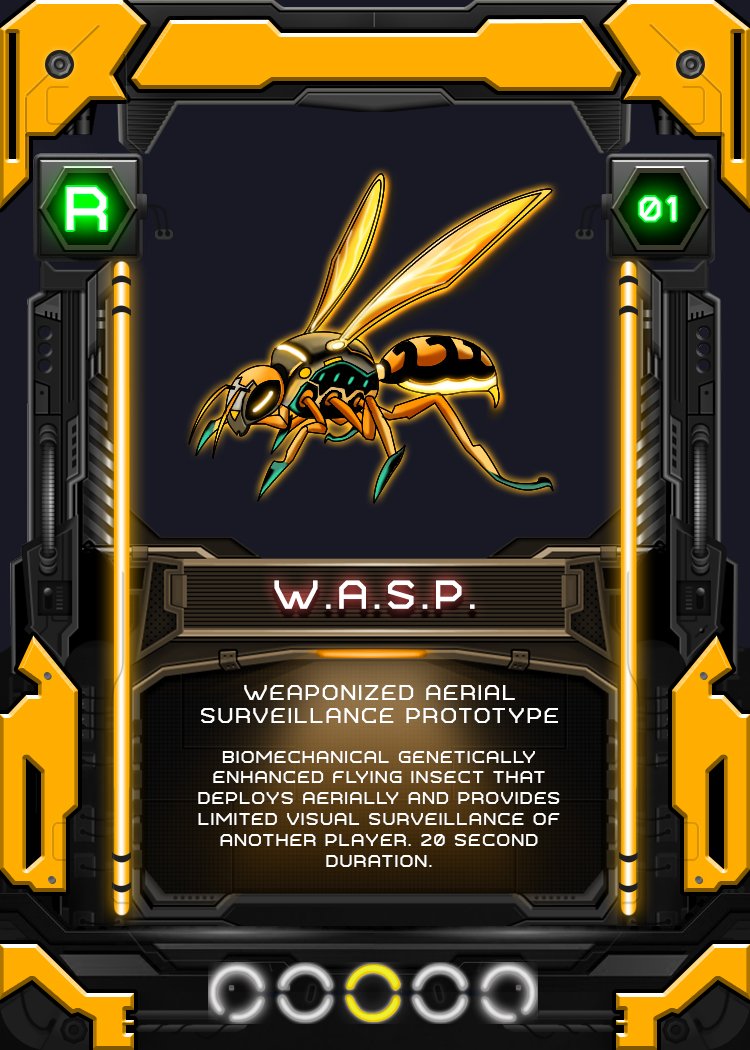 W.A.S.P.
Biomechanical genetically enhanced flying insect that deploys aerially and provides limited visual surveillance of another player. 20 seconds duration.
2nd Place Wins 35,000 LVL
3rd Place Wins 15,000 LVL
---
To Be Eligible
Post your Gif on Tenor.com
Share Tenor link to your Gif in a comment below & tag 3 friends
Share your Gif on another outlet like Twitter, InstaGram, Reddit or Hive post.
---
You can make your own video playing or utilize any of those posted you can find in links and content throughout our blog here at @psyberx
---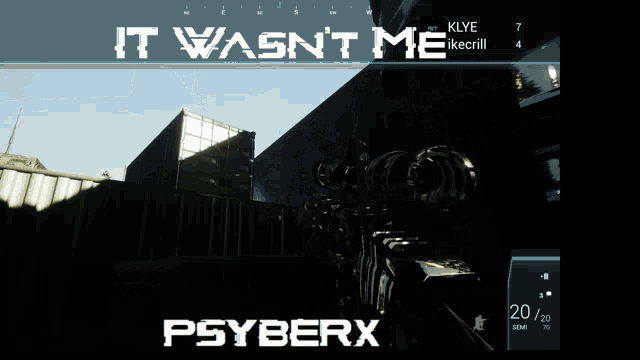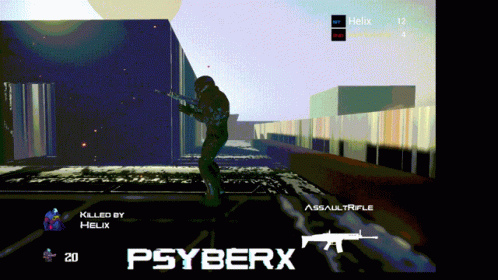 Thank You
The rest of the post is a signature of useful information and links
---
Are You Ready to Play?
If you're ready to play Psyber-X, there are 3 passes that will allow you that privilege currently. They are the Bronze, Silver, and Gold passes. With the help of @psyber-sects, you can use $Hive to buy 2 of the 3 passes (Gold and Silver). See the details about using $HIVE HERE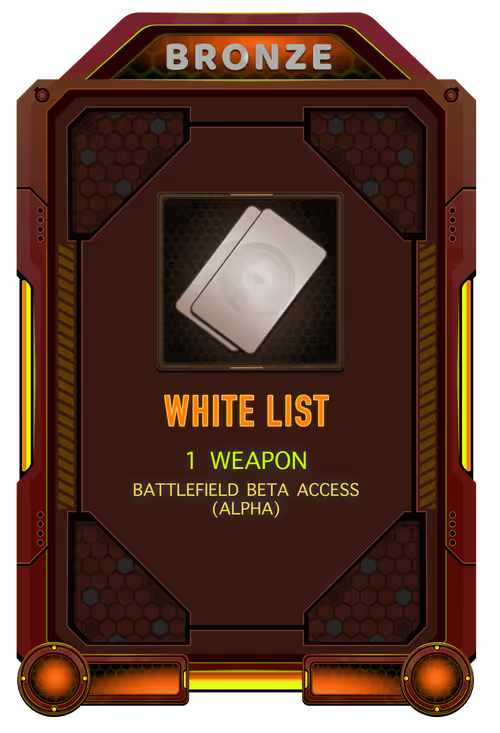 The Bronze pass is 1.5 avax to mint (less than $20 USD in today's value. Just a few months ago that would have been $50). It comes with a Legendary weapon and access to the pre-alpha/Alpha. There are a limited number of these passes, but this is a guaranteed way to get a Legendary NFT. @bobthebuilder2 & @dynamicrypto bought some just for the weapon.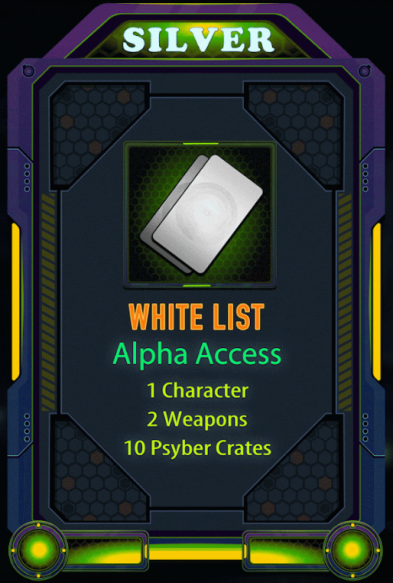 The Silver pass is 0.05 Eth and comes with 10 Psybercrates ($50 value), 2 Legendary Weapons (value depends on market), 1 Character (value depends on market), and access to play the pre-alpha/Alpha.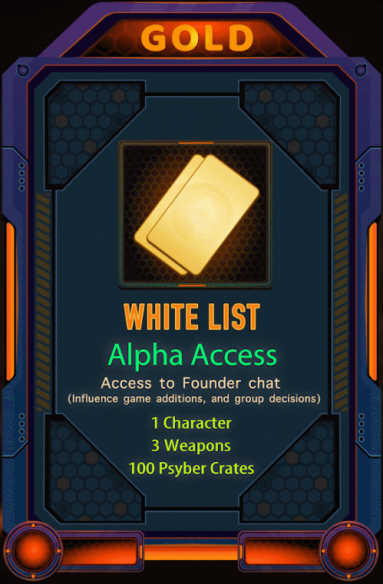 The Gold pass is 0.3 Eth and comes with 100 Psybercrates ($500 value), 1 Character, 3 Weapons, and access to play the pre-alpha/Alpha and recognition as a Founder.
Once purchased, notify us on Discord and we'll give you the instructions on how to download and play Psyber-X. We look forward to playing with you! If you are not able to buy any of the passes, LVL is available on the Hive Engine and in both the LVL:Swap.Eth and LVL:Swap.Hive Liquidity Pools.
---
The price is temporarily reduced from $20 USD equiv to $5 USD equiv.
See details here.
---
---
Notable Posts:
Official Lore Stories
Informational:
---
---
Financial Links
Buying Level 1 (LVL)
Hive
Buying NFTs
Myria Passes
Avax Passes
---
---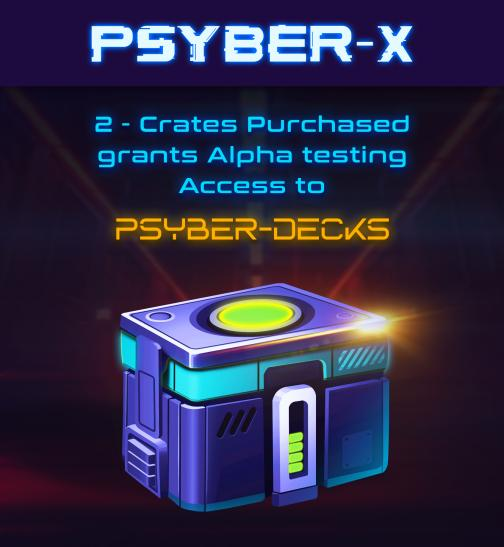 Psyber-Decks is a mini-game being developed to use Psyber-X NFTs. If you'd like to be able to play the game before anyone else, you simply need to buy 2 Psybercrates at http://www.psyberxmarket.com for the Alpha testing access.
---
---
Social Links
---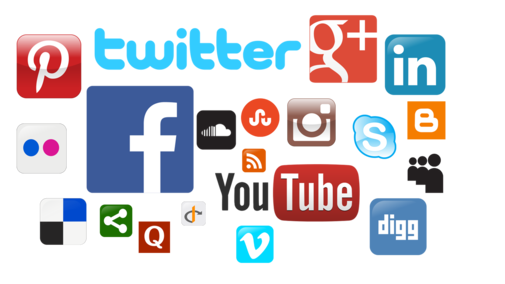 Psyber-X on Pimp Media


Hive Blog @psyberx


Twitter account PsyberX

Official Psyber X Discord Chat


Official Youtube account Psyber X

Neoxian.City PsyberX Blog
---
*This is not financial advice. Talk to someone who has a fiduciary responsibility to look out for you if that's what you're looking for. Be responsible!
---