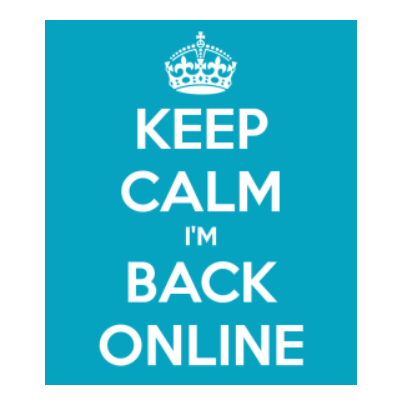 This bot is now back online and offering daily ~ $ 0.02 upvotes and reblogs for quality bloggers only.
The old list of subscribers has now been pruned. I manually went through almost one hundred users.

Who is still in? Hivers that 1. are still active and 2. are generating quality content (eg. no one pic per post with just a few words, no plagiarism, no re-posting, etc).

These are the accounts that have passed my manual checks and will now receive my service again:

@happyphoenix -> upgraded from temporary subscription to infinite
@alinalazareva -> upgraded from temporary subscription to infinite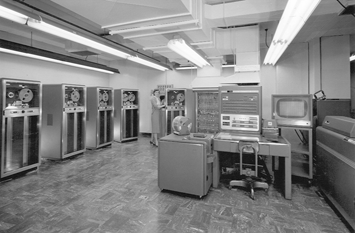 src: wiki

@ninjacyber
@lyubo19
@guurry123
@glastar
@jacuzzi
@juancho10
@scottcbusiness
@hardaeborla
---
For now the selection has been a manual process and for upvotes I'm simply using hive.vote instead of my custom solution (that was based on steem APIs and now would require tons of maintenance / code changes).

This approach will change again in the future and the process will be automated so that the addition of new users, the selection, active monitoring of the quality of the subscribers posts, etc.. will all be done by code instead of a human.

The free reblog posts, contests and other offerings will restart only when I have time to re-code this bot as well.
---
New delegators that want to get my service will be added to my database only if they meet the quality criteria. You will be told if you're rejected and how to improve to get in.

Users on the global blacklist API are not allowed and no nsfw content either.


How do I get in?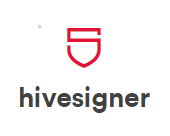 Follow me (you can then unfollow if you're not happy with your feed)
&
        Still a minnow?? If you have reputation below 40.. you can delegate just 15 HP!

   

        In this way you should be able to catch up quickly on Hive! =]
        (publish your posts wisely - quality content only!)



What do I get?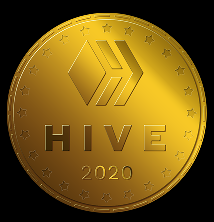 Infinite reblogs and ONE $ 0.02 UPVOTE PER DAY!


Why choose this bot?
11 k Hive Power -- I recently powered up $ 500 worth of HIVE
Almost 1 K followers -- that your posts will be reblogged to
Reliable and long-running service -- live since August 2018
Blacklist:

Please let me know if you think I should not provide my service to one of the accounts in my list above - eg. it's known to be a bad actor. The list above will be updated monthly.

cc: @enforcer48 would you mind giving it a quick check? =]
---

   

Spending too much time on Hive? If you or someone you know has a gambling problem and wants help, call 1-800-GAMBLER.

NO-SPAM POLICY: I will NEVER comment on your articles to promote my service.
---

UPDATE 1: I actually decided to not use hive.vote and wrote the code already for the daily upvote + reblogs. Meaning that if for some reason hive.vote is down (eg. scheduled maintenance), my service will work anyway. 😎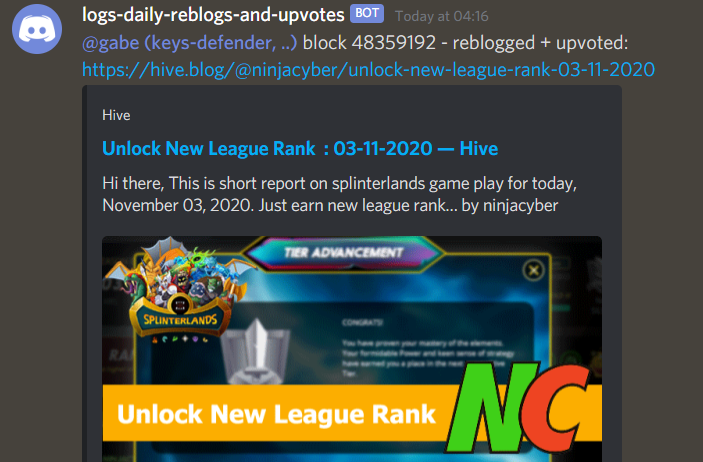 UPDATE 2: the first reblog + upvote went through!   ✅ The service is officially live again! 🎉

                 



UPDATE 3: I added the check that prevents users posting multiple times per day getting more than one 0.02 upvote per day. All seems to work well. Enjoy!
---
Want to check whether you post was processed? There are multiple ways: 1. check your notifications, 2. check my blog and ctrl + F your name, 3. look for your account name on hiveblocks, 4. Search for your name in my discord server inside the channel
#hive-reblogs-and-upv
---

Take care!   =]      

 






 
---



Update: your posts are now reblogged to 2k additional followers -

info here