Well, it's the time of year when perhaps you may find what may be considered a "new" vegetable in your local super-market or grocery store….Rapini!  
  "What is Rapini" you say ? Well, it is a broccoli-looking vegetable, from the Brasiceae Family (Mustard), scientifically known as Brassica Rapa, but known by the folks who eat it (mostly Latin countries, such as Italy, Spain, Portugal etc.) as Cime di Rapa ( Puglia) Friarielli (Napoli) or Brocoletti (Rome…)…and of course commonly known in the English speaking Americas as "Rapini".... Rapini are rich in Vitamins A, C & K…also Potassium, Calcium and Iron….so it's even !  GOOD FOR YOU !
  This is a veggie that might not appeal to everyone, as it has a slightly bitter, pungent / nutty taste, HOWEVER….there's just something about it that is appealing, once one has acquired a taste for it….sort of like getting used to drinking wine....(most people don't enjoy the taste of wine at first….but boy o boy, it does grow on you!!)  
  In any case, the other day I was looking for a cheap-quick-to-make-no-headaches meal that I could feed to the Old Dog @kus-knee and as I happened to see this beautiful leafy green at the store, I opted for my usual quick and slick: Rapini - Sausage - Potato - Dish….so here it is…  
Ingredients: 
 1 / 1.5 Kg of Fresh Rapini   Washed & cut into small pieces 
4 – 6 Potatoes (depending on the size)   Peeled, cut into ½ " cubes 
2 small / medium Onions (or 1 large)  Chopped 
2 – 4 slivers of Garlic:   Chopped / crushed 
Italian Sausage ½ - 1 Pound (I prefer the HOT variety) BBQ'd or fried on the stove top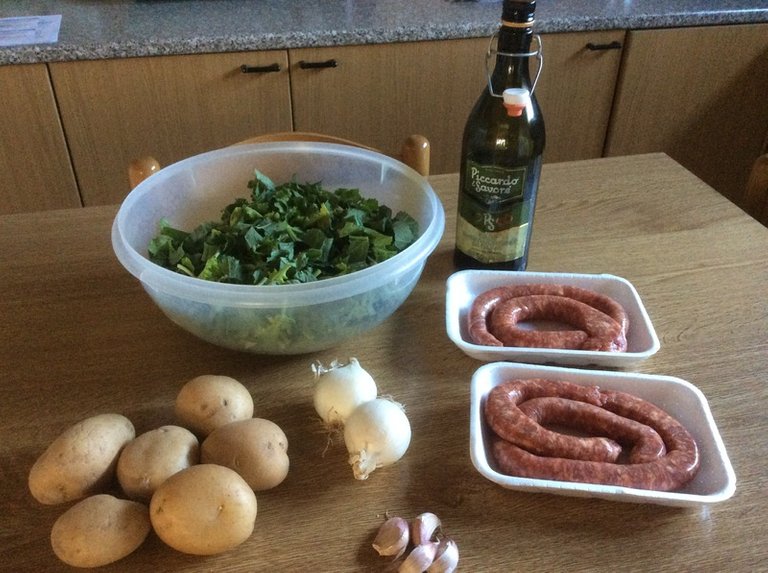 Sauté onions and garlic in olive oil until slightly browned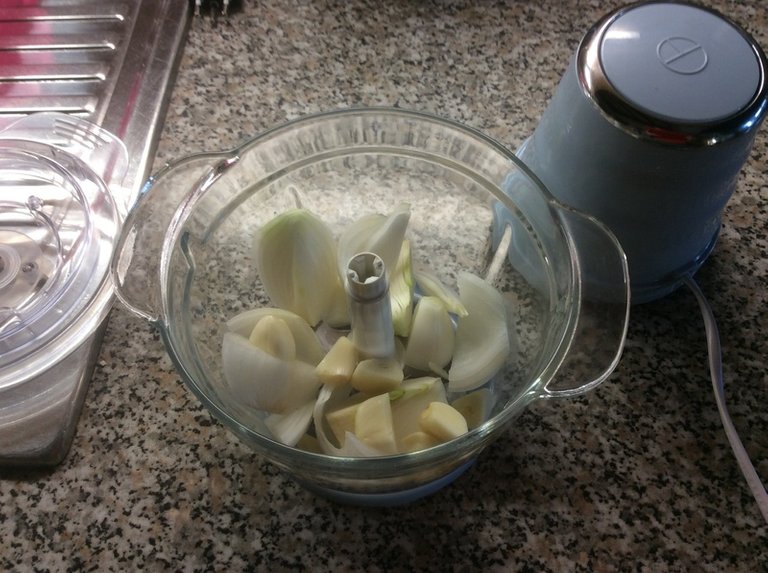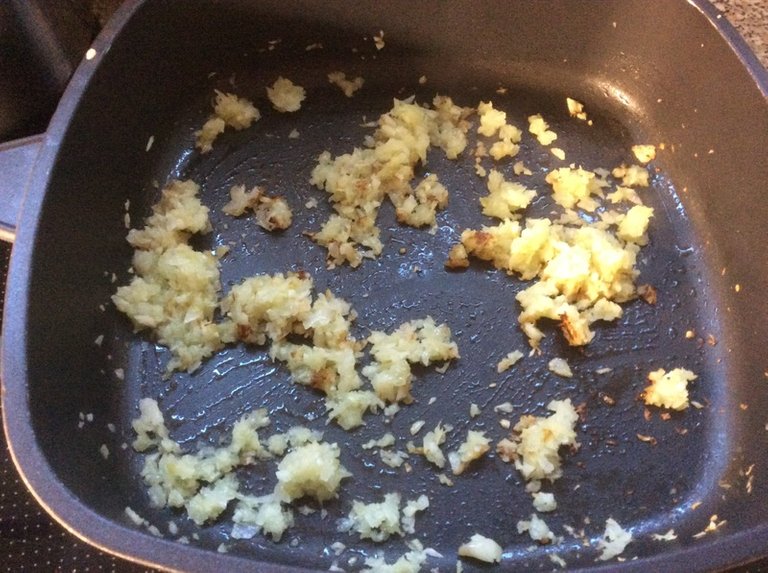 Mix in chopped Rapini, cover and let them cook for a few minutes on medium-high heat. Option to douse with a shot of white wine. After the wine has evaporated, salt, (option of pepper) turn down the heat to low, cover and let simmer for 10 – 15 minutes.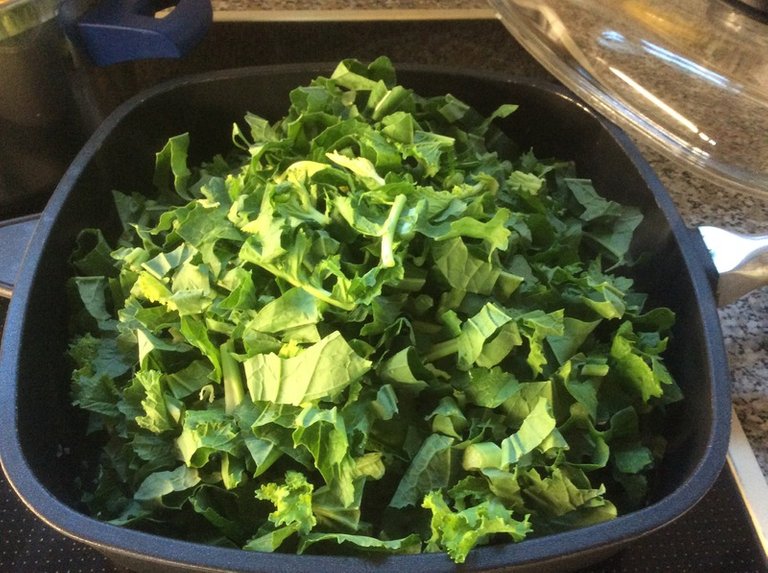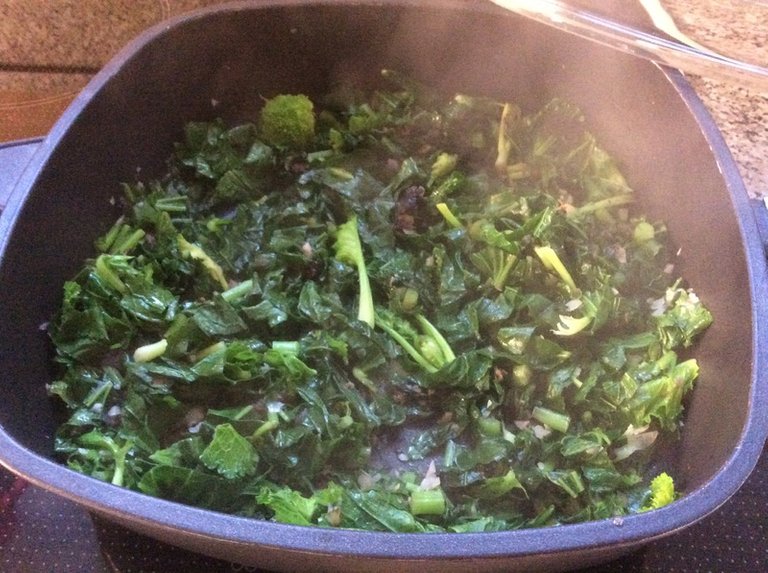 In the meantime, cook potatoes in a pressure cooker for 4 minutes or simply boil in salted water (which takes a lot longer….but it's up to you).. 
 At the same time cook the spicy sausage on the BBQ (option of stove top fryer)…when cooked, cut into 1 " pieces.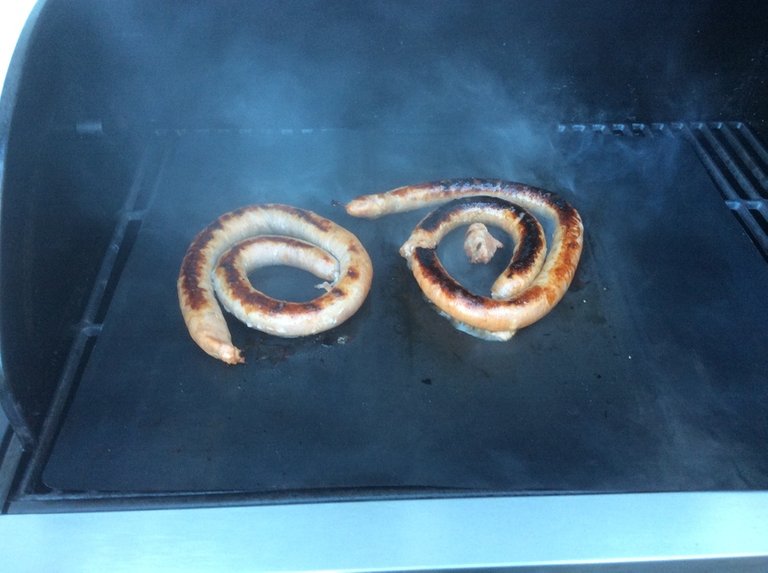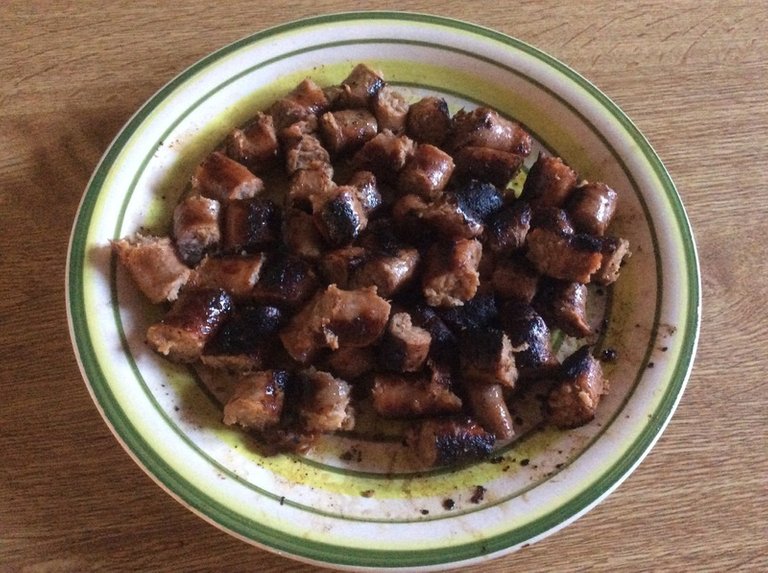 When all 3 items are cooked, simply add the potatoes and sausage to the Rapini…mix until well blended and VOILA'
 Tip: If it appears a bit dry just pour a touch of Olive Oil over it and mix well.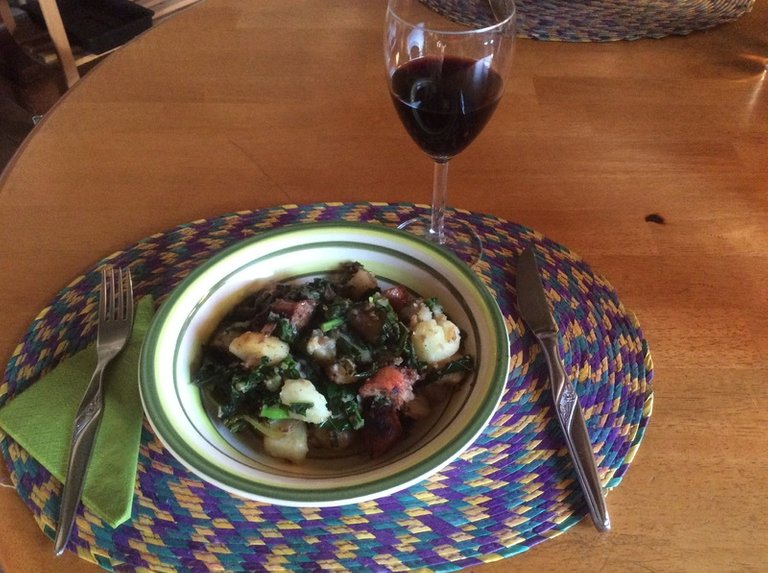 Serve with a lovely glass of red wine and ENJOY!! The Old Dog did !!