Great creative idea, that will give an elegant touch to your celebrations.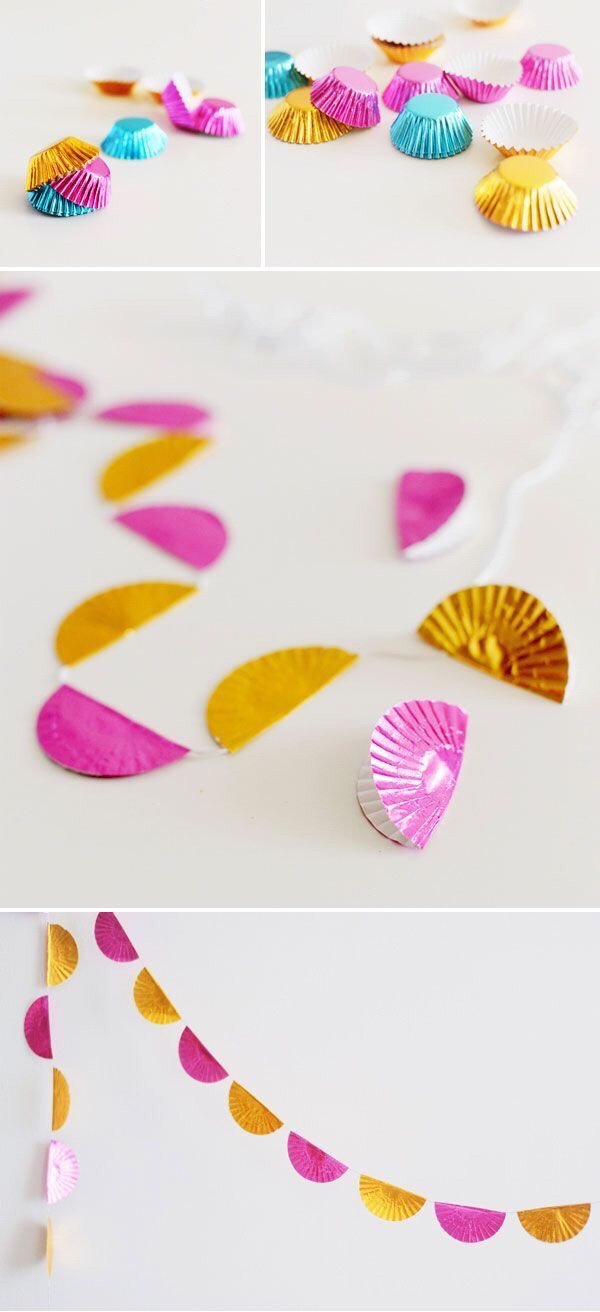 Materials
Metallic beakers (ideal size between # 1 to # 4)
1 roll of hemp yarn
hot silicon
Technique
Fold the cups in half. Leave the metallic side inside and the outside color

Embrace the thread with the caps
Stick with a thin silicone line
Leave a gap of 1cm between each layer
When finishing a stage of decoration, leave the ends with 30 cm of free thread, so that you can hold it wherever you want.
Details
Hemp yarn is recommended to use white and thin

Let the color of the caps combine with the color palette of your party

Beware of hot silicon!
Enjoy compliments for the decoration of your party