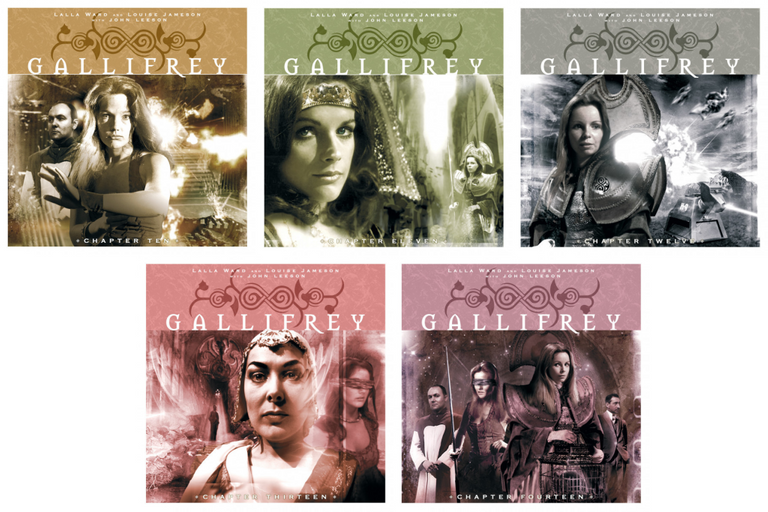 Series 3 of Gallifrey continues on many of the plotlines from series 2, and interestingly, is the last series of Gallifrey for nearly 5 years before they continue in boxsets! It's also pretty darn good, let's take a look:
3.1 Fractures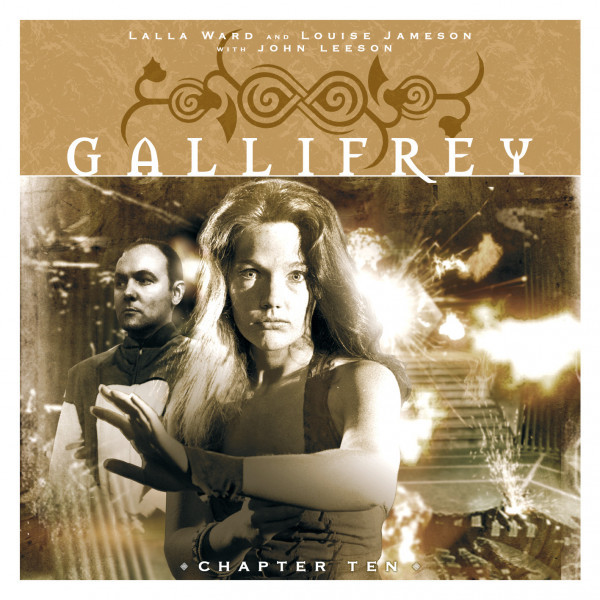 After a fairly tedious expositional monologue to bring us up to speed, Gallifrey series 3 opens (quite literally) with a bang and rapidly establishes the new status quo: Romana and co. are on the run, embroiled in civil war, Leela is blind and K9 is working for Pandora :( . This is a long one, and I would definitely say too long, but still very enjoyable. Ward and Jameson are amazing as always, but Carlsen gives one of his best peformances as Narvin here and I love the new character Captain Annos, played by Dicken Tolson. Oh and the wonderful Stephen Perring is here too, playing Lord Matthias. So many excellent performances.
The two locations outside the capital that we hear in this story are fantastic too, the neutral hospital and the anomaly vault. The anomaly vault in particular is an excellent idea, and the threat found inside very inventive, with some potentially wide-reaching implications as well. Overall Fractures is a strong start to series 3.
8/10
3.2 Warfare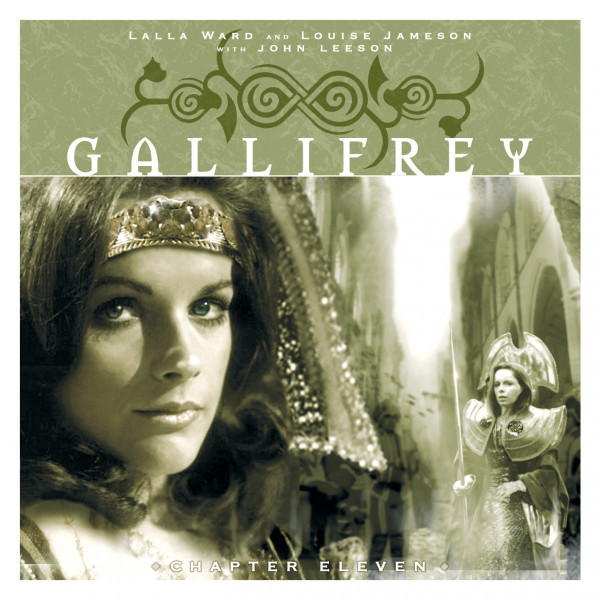 I have to say I was not expecting this. What began as a seemingly small, unimportant siege blossoms into a surprising climax. People's loyalties are fully revealed (woo, go Narvin!), at least it seems that way, and we get a fantastic confrontation between Romana and Pandora. I was expecting this storyline to be dragged out across the season, but with so much happening and moving forwards in this one, I have no idea what's happening next!
There's a lot of slimy double agent-ing and backstabbing in this one and I am here for it. Darkel gets her comeuppance ("Shut up, Darkel", finally, someone said it), Narvin gets to be awesome, and Leela continues to show us how badass she is. I loved this one.
9/10
3.3 Appropriation
Out of the frying pan and into the fire. One threat has been eliminated, and two more have popped up. This is the most political episode of Gallifrey so far, focusing on who's going to be the next President of Gallifrey, as well as some negotiations with other temporal powers.
As usual, the whole cast is brilliant, especially Lalla Ward, giving an incredible performance as a shattered Romana. I increasingly find that Darkel is very much a simple villain, she just wants power. Power, power power. In such a nuanced series this isn't particularly interesting to me. The focus of this episode is the meeting of the politicians deciding who will be President. It's almost mind-boggling how entertaining it is, considering how many twists and turns it fits in almost nonsensically. "I invoke this law!" "Ah but you see, this law fits for this special occasion!" "But you said this, so that's invalid!" It's utterly ridiculous, but so much fun, and there are actually some really fantastic moments here too.
8/10
3.4 Mindbomb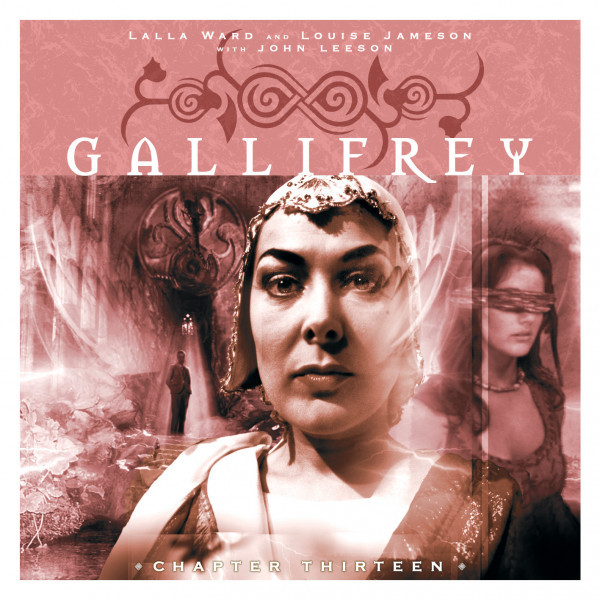 Mindbomb is another excellent episode from the fantastic Gallifrey series 3. There's a whole lot of twists here, both political and plot-related. This is Gallifrey at its best. The development of our core characters is absolutely brilliant (Narvin compliments Leela!) and K9 as a lawyer is perhaps the best thing of all time. Man this story is so juicy. There's just so much to love here.
9/10
3.5 Panacea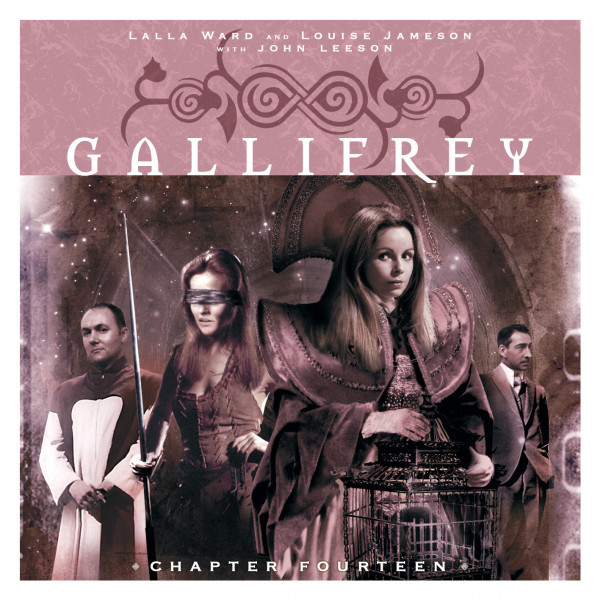 Unfortunately, Panacea is a disappointment. It's still good, but weaker than most of the last two series of Gallifrey. The plot feels very messy, and overly stretched, making the hour and 20 minute run time drag. It picks up near the end (although ends with a fairly forced cliffhanger) and the performances are excellent as usual (Louise Jameson is particularly good here again), but overall feels slow and meandering. This wasn't a favourite of mine.
7/10
Another great series of Gallifrey! Overall, Gallifrey has been excellent so far, and I'm excited for the very well-regarded series 4. But first, I'm going back over to Torchwood for a bit.