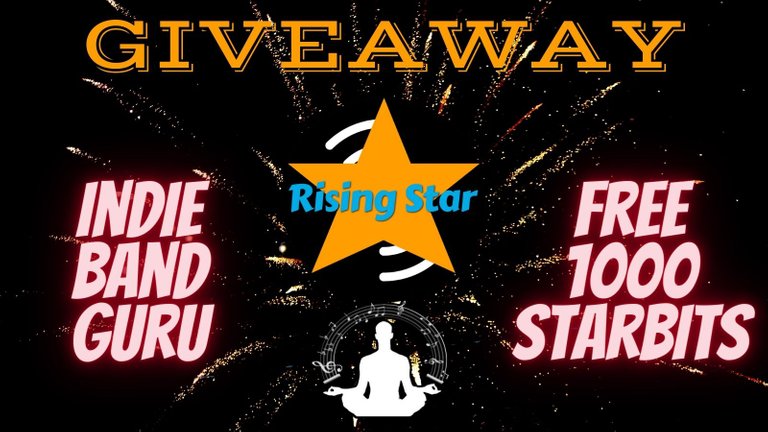 *Have to be honest I was a little disappointed in the last contest. Good amount of entries but not as many upvotes. Let's step it up!!!
Let's keep it rolling and continue to spread the word. Hopefully it will grow with your help and we can increase prizes.......
-This time for every 300 upvotes I will add a common card for a 2nd place winner
We reached 295 upvotes on the last contest so an extra 200 Starbits was added to the prize!

After discovering the amazing Rising Stars game on the HIVE blockchain I was hooked instantly. A Free-To-Play game that revolves around building a music career and supports independent artists??? Everything that Indie Band Guru is here for!!!
Some friendly Rising Star players helped me get started. Taught me the best tips to get rolling and even shared some cards and STARBITS. I have been grinding away for a few months and now it is time for me to pay it forward. 💰

CONTESTS #4 - DRAWING
Using The Wheel of Names
..... and The Winner is.......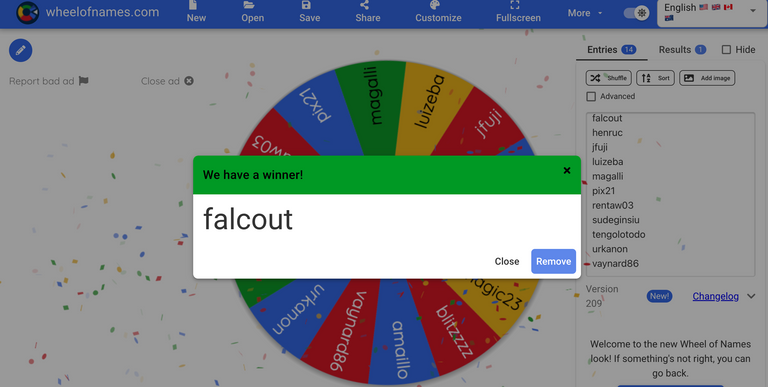 -1200 Starbits have been sent. Use them wisely!

Let's keep it going and step it up:
Indie Band Guru Rising Star Contest.
Let us start by giving away 1000 STARBITS!!!
for every 300 upvotes I will add a card to a 2nd place winner.
It will start with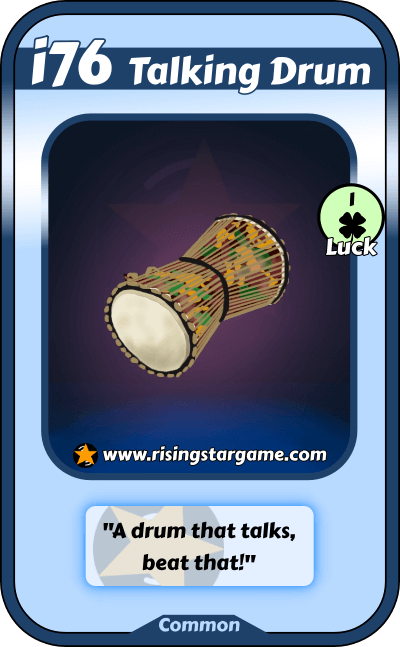 (*hoping to increase the prizes as contest grows. Spread the word adn let's make more winners😁)

How To Enter:
Super Simple - Just leave a comment below.
Please include your in game name so I know who to send the winnings to.
*It is not required to upvote or reblog this post but it would be very much appreciated and hopefully grow the contest so we can increase the prizes.
Tips greatly apprecioated (🍕 PIZZA , 🍺 BEER, 🎮 PGM, ❤️ LUV , 🍷 WINE, 😆 LOLZ, ❤️ ALIVE, etc.)

If you are NOT playing yet please consider signing up through my REFERRAL LINK and I will send over some STARBITS to help get you started.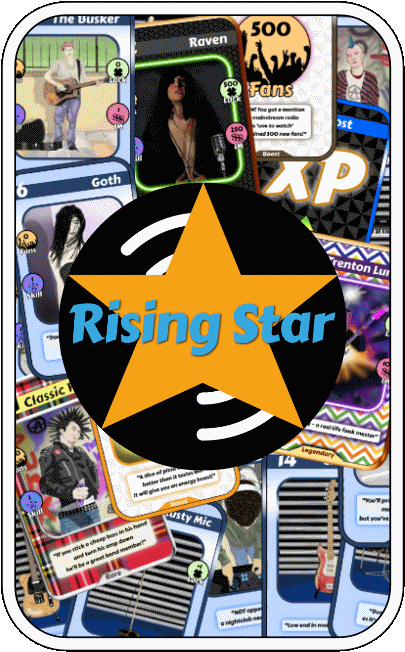 Proud member of the @AcolytesofHelio Guild. Great Community/DAO of great people helping each other succeed in the fun that is Splinterlands
---currently recruiting. Get in touch.
*Running a CONTEST is new for me so if you notice something that needs updating or have advice, please share. Thanks!
Let's continue growing this contest!!!!!!!