Quick And Dirty Running Tips Every Friday - How to Show Your Support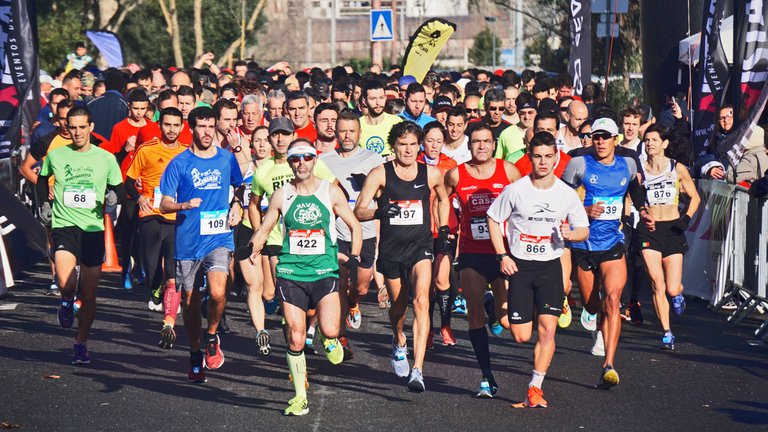 Image Courtesy of Pexels.com
It's getting to the crazier time of year and the Omaha Half Marathon should have been my fourth race in four weeks but, the race was sold out across all the distances. So this weekend I will be taking on Supporter Duties as @run.kirsty.run takes on the Half Marathon without me. If this is new to you, here are a couple of suggestions on how to make the most of your new responsibilities for this weeks "Fast Friday".
Take Some Photos. Your runner should enjoy having their own personal photographer for the race. If you do get some good photos, it also means you're running will not need to spend up big on official photographs. Even if you don't have a very steady hand and all your running pics are blurry, you will always be able to get a good image of your runner at the start and a great image at their finish.

Make Sure You're Encouraging. Even though saying something like "lift your knees" or "You're almost there" sounds like it would be helpful. For someone in the middle of their run, it may not be very helpful. Make sure you're positive, and give a good cheer when ever you see your runner along the course.
Turn Up. I know this is a little bit of a no brainer, but if you say you're going to be there to support you running friend, at least make sure you turn up. You don't have to be at every aid station or every kilometre marker, but at least be there at the finish line when your runner goes through the finish line ready to congratulate them on their success.
Be a Pack Horse. Event organisers do an amazing job taking care of your race gear, but any runner would prefer to have their gear ready and waiting for them as soon as they finished. Then there is no need to pack all your gear up, and then try to find the bag drop tent. This is one of the easiest ways to get some extra kudos for being a supporter.
Make A Sign. Maybe gauge whether or not your runner would appreciate this, and if its something they would like, then go with it. Its always a nice surprise to have someone calling out your name and waving a banner in your honor.
About the Author
Hey I'm Vince, an Aussie living in New Zealand, trying my best to make the most of the time I have. I work as a Software Engineer but love to run and all aspects of it, including geeking out on the latest science to help get the most out of my body.
Check out our previous "Fast Friday Post" here:
Written by @run.vince.run on behalf of the @runningproject