The new region officially has a designation, 2790, and it is still spitting.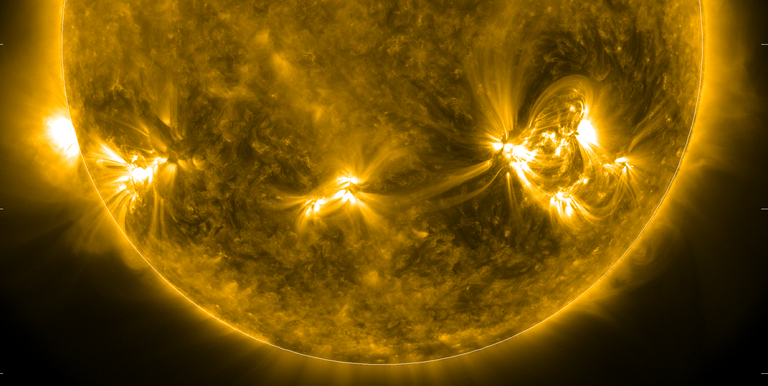 Click to view the full SDO sourced image, from SolarSoft.
Here is the updated list events, you can see there was an M4.4 on Nov 29
More events from 2790 are B6.9, B8.1, B5.6, B5.2, C3.8, B5.4, C1.2, C1.2, B6.1, and B6.6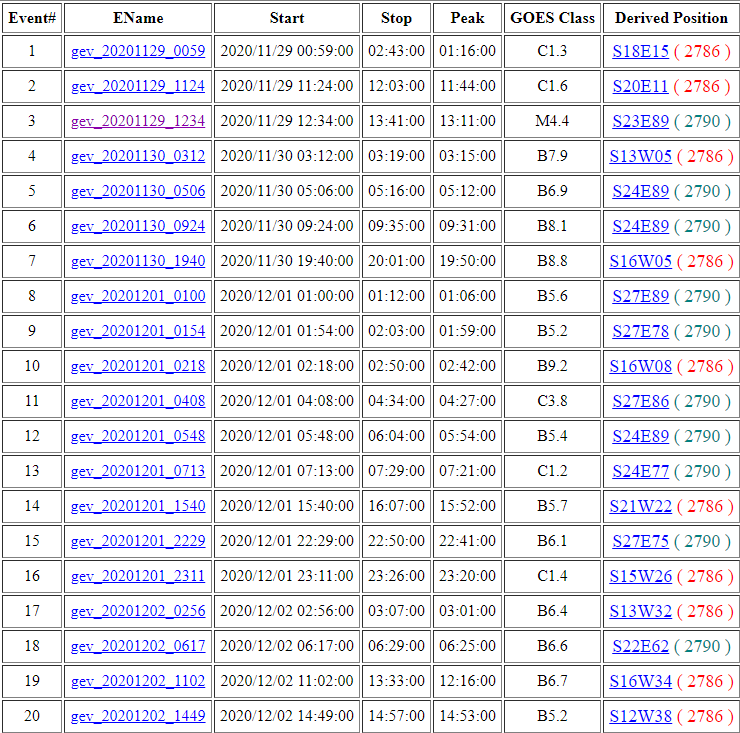 Why do I want to post about this? The above data disappears. In 2012 I tried to keep track of the solar flares, and even named the M's and X flares, but by September I lost track. There is just so much information coming in, and truly few even know about it.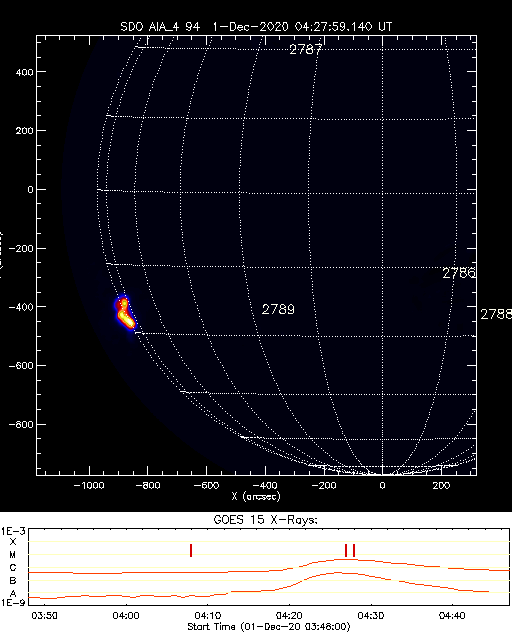 The C3.8 event from Dec 1st 2020 (Link)
See for yourself at https://www.lmsal.com/solarsoft/latest_events/