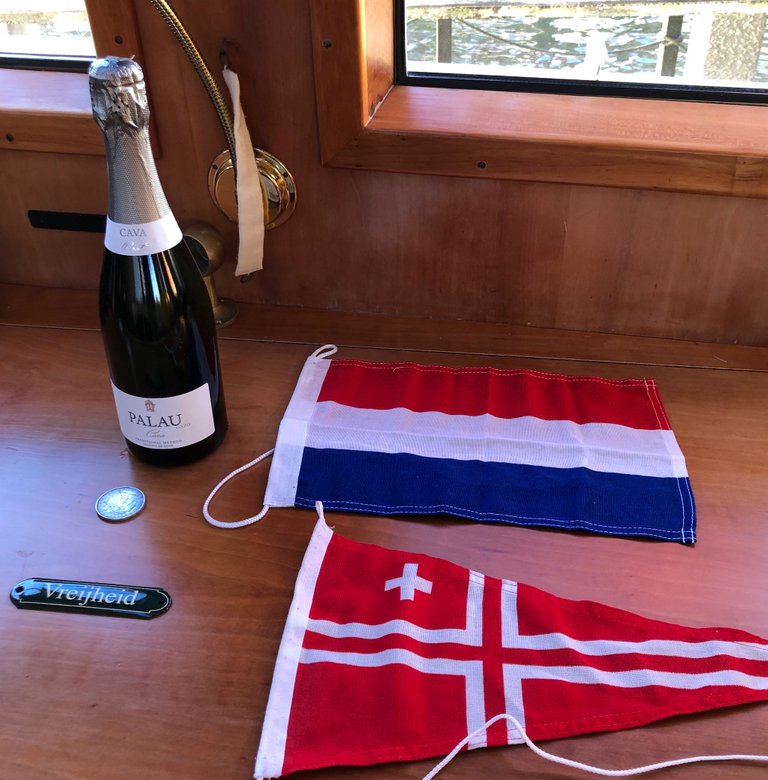 (metal plate with the ship's former name, bottle of Champagne, one silver dollar to be placed under the mast, flags of the host country (The Netherlands) and my club for decoration)
This post is the permanent record of my ship's naming ceremony.
Because of the corona related social isolation, I was alone, and instead of a group of friends on board, I nominate you, my followers, as my witnesses :-)
First, I asked Neptun to erase the old name Vrijheid from its ledger. As a symbol, I sank the metal place shown on the picture into the sea.
Then I named the ship MARANEA, wished her fair winds and calm sea, and wished the crews to come good luck and health. Finally, I poured a glass for Neptun, one for Maranea, and one for the captain.
I will post more pictures tomorrow in the daylight :-)