After having postponed it for a long time I have finally started to see the new season of The Blacklist, one of the series that I have been following the most lately and that has trapped me since its premiere by the fantastic way in which it combines a plot of action and police investigations with a plot of hidden suspense where we constantly try to guess all the mysticism that develops around some of the characters.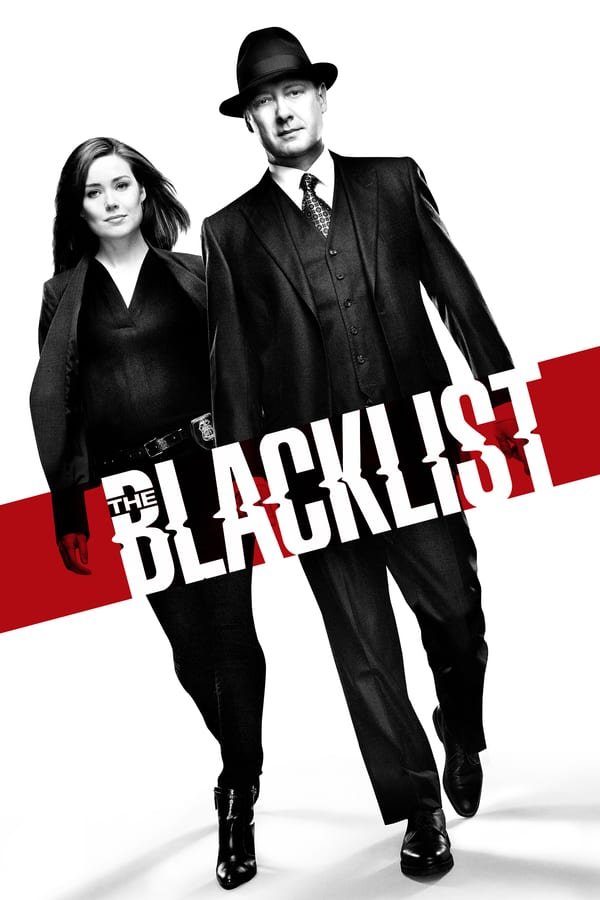 Source
It's a great series, a super entertaining series that fabulously chapter by chapter gives us new and exciting cases where we see the hunt and subsequent capture (sometimes) of some of the criminals who have been blatantly whipping the world without even being pursued, criminals who have managed to pass under the table without raising suspicions thanks to the way in which they conduct their operations, but in general criminals who will now be exposed by someone from their own world, a mysterious man who for strange and personal causes has been collaborating with a special group of FBI agents to one by one go bringing down the most dangerous criminals in the world.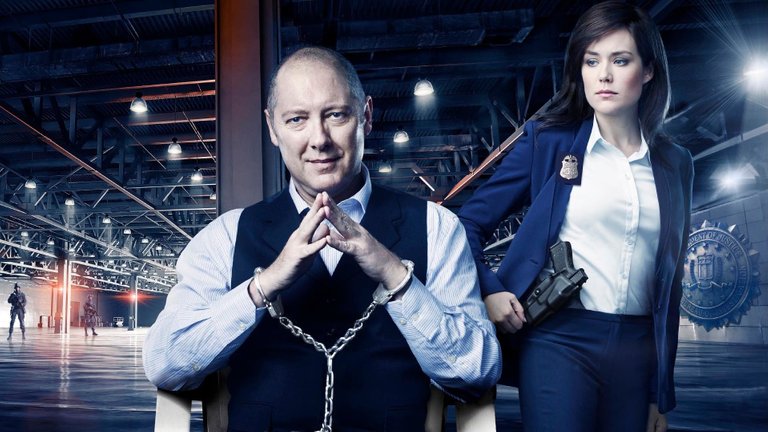 Source
The Blacklist is a series that lets us see how a man wanted for dozens of years suddenly decides to surrender and collaborate with the FBI, a man who is the most wanted criminal in the world but who was never even close to being captured, a super charismatic criminal and with a lot of secrets that suddenly and for personal reasons is given to the police but asks as a condition to collaborate the intervention of a rookie agent who in the end turns out to be SPOILER his daughter. Yes, the first seasons of the series let us see this path of reconnection that Raymond Reddington travels to meet again with people he loves, but above all a path he travels to secretly fulfill his personal agenda. Season after season we will see Raymond Reddington helping to finish off dozens of criminals, something that will help his criminal empire to flourish and that will progressively make it stronger, of course in this way we will also see him face very powerful enemies.
Source
Basically the first seasons are endless ups and downs where little by little the mystery of who Raymond Reddington really is will clear allowing us and the characters involved to discover why this man has decided to help end so many criminals, beyond everything that has served to strengthen his empire.
The Blacklist - Louis T. Steinhil (S07E01)
Last season we saw how after much struggle and intrigues finally revealed the true identity of Raymond Reddington, something that somehow changed the rhythm of the series, in addition to giving us finally that relief of knowing the truth that for so many seasons we had longed for, however everything was not there and is that in the last scene of the previous season SPOILER we saw how Raymond Reddington mysteriously was kidnapped by a woman who was apparently Katarina Rostova, a cold woman who kidnapped him without any hesitation.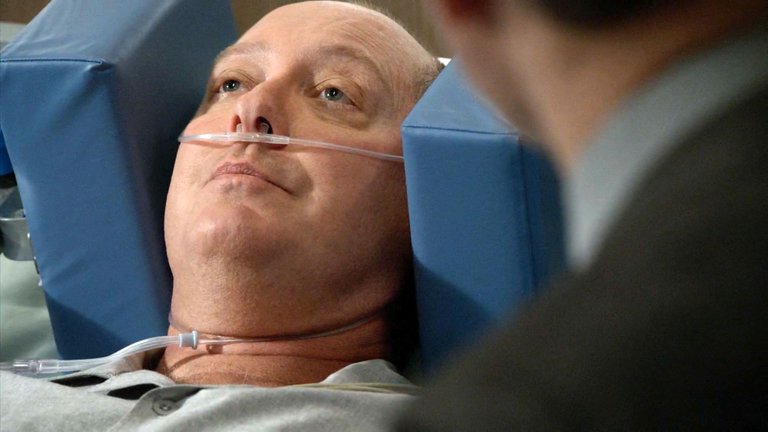 Source
In the first chapter of the season we see how the plot follows the same course with Raymond captive in a certain way in a fake hospital where they are making him believe that he has been rescued but in the process has been paralyzed, something that obviously our intelligent protagonist is not believed and therefore makes this design a plan to try to escape, something he gets half because in the end he is captured again and falls into the hands of a Katarina who is fed up with games and has now decided to take more drastic measures to get the information he wants.
This first chapter is great because beyond showing us a captive and not very capable Raymond, it let us continue seeing the dynamics of the task force trying to help him, a group commanded by Liz and Demde who are determined to help and recover Raymond, however despite their very good efforts to arrive late but not before realizing that everything is pantomime has been orchestrated by Katarina.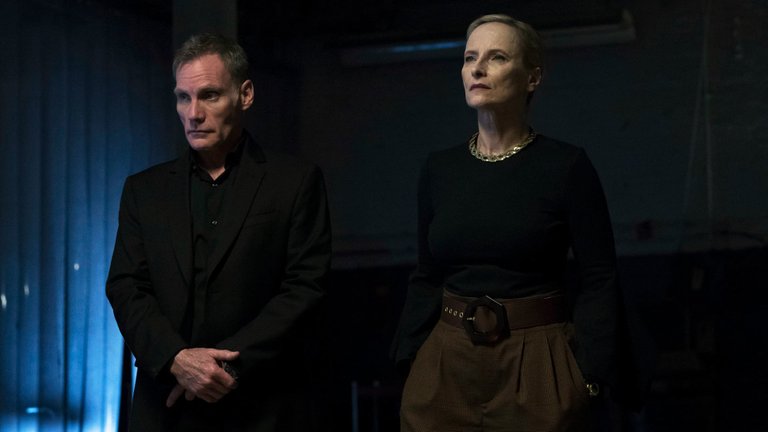 Source
I missed this series a lot because the chapters are loaded with action, suspense and above all because of the particular dialogues of James Spader that raise the tone of this series to a marvelous plane because this actor gives his interpretation a really brilliant and characteristic level of comedy. This is a series that I recommend everyone to watch because each chapter is connected to a larger plot, but it stands out by itself thanks to its incredible action scenes where we see how the intense rhythm passes quickly by how well we spend while watching the series.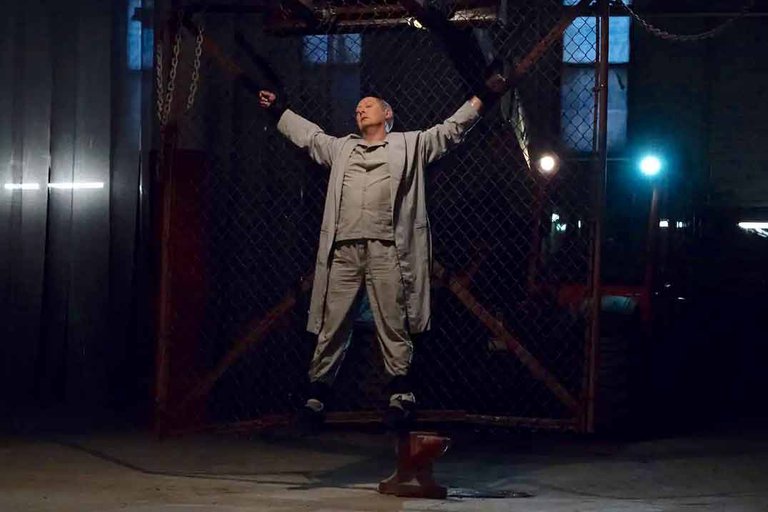 Source
---
Chapter Score: 7,7/10