Happy Sunday everyone and I wish us a prosperous new year! Seriously guys, It's been a while since I did this(drawing). Of course, I love artworks; the beauty and the fun of it. Though I'm still an amateur at drawing and sketching but I love doing it because I have passion for it. I've always want to develop myself more and more. I guess I'm yet to be a professional probably because I've not been doing this frequently because of school workload, my furniture work and some other things and I believe I shall get there soon. So this year, one of my goals is that I'm going to devote more time for my drawing skill so that I can develop it. That's why I'm trying as much as possible to follow professionals so that I can learn from them like @maxwellmarcusart and others.
So I decided to saddle up and start a new year with artwork and also to encourage myself by making my own version of one of @maxwellmarcusart sketches. I'm actually imitating his work because he's really motivating me with his works and I want to learn more. I'm just using this as a trial and for a start anyways 😄 So guys, I hope you'll like this and you won't make mockery of me 😋😜 and I hope you'll encourage me to do better. Don't forget this is my first sketch and post after a long while. I just thought I could make mine different a bit, that's why I used a red pen for my own portrait😊 So guys, what do you think about this?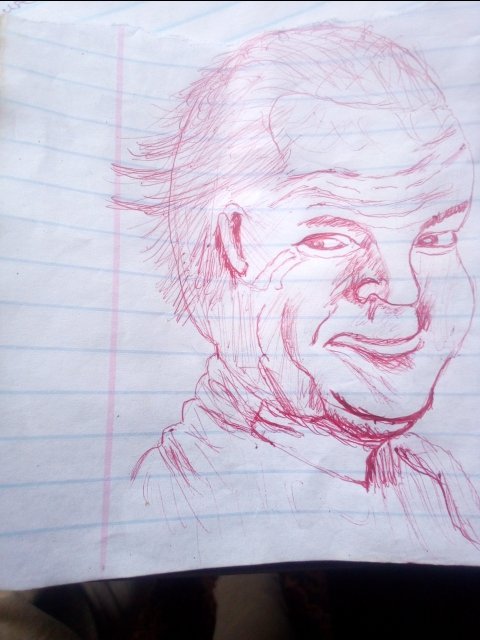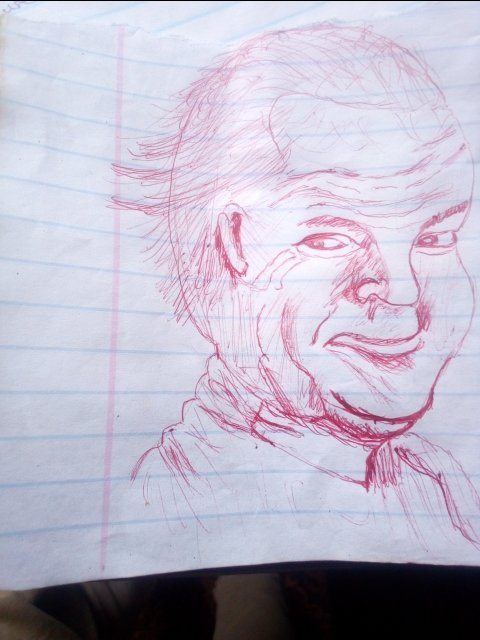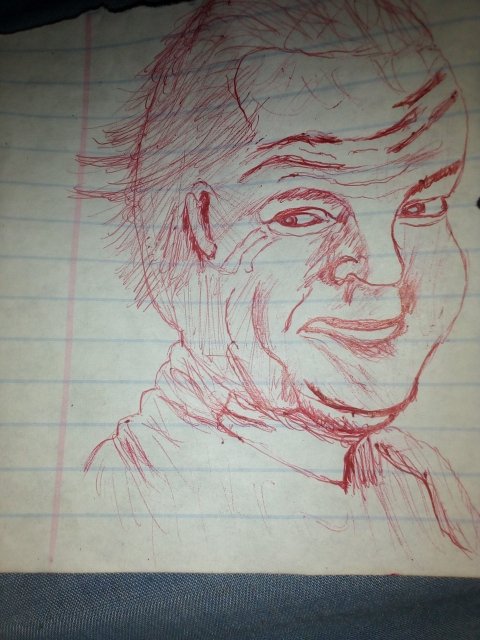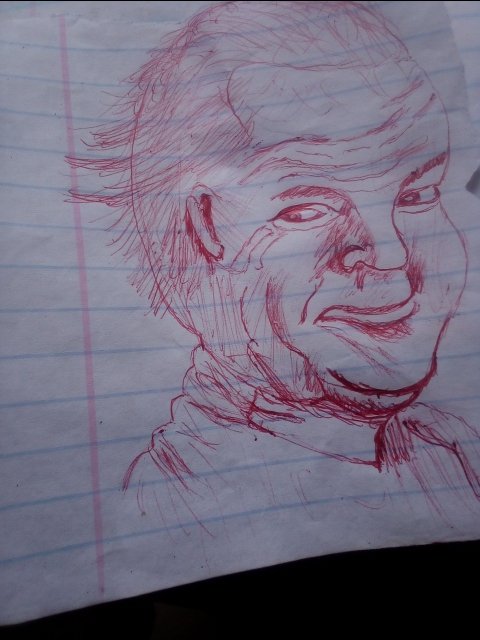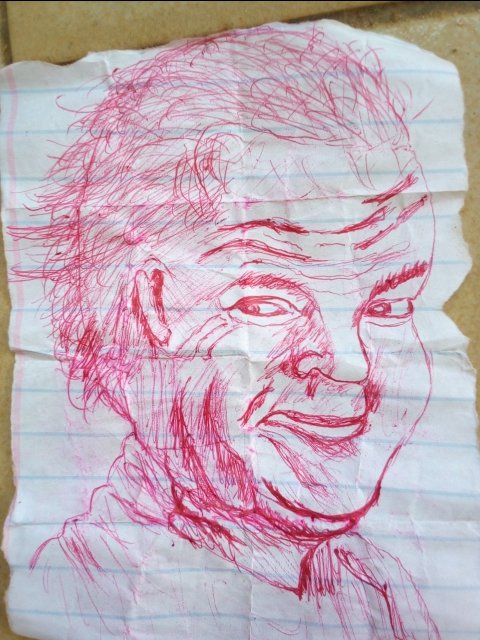 Thank you very much for reading my 

content

 and 

I

 hope 

to

 improve so that 

I

 could you better and quality artworks.