As a SmartCash holder running SmartNodes, I've been meaning to get more involved in SmartCash governance. I finally got around to voting and took some screenshots to walk you though the process as well.
Here's a proposal I'm voting on:

If you want to vote for a proposal (for or against), just scroll down to the votes section and click cast vote:

You'll see this screen asking for the address you're voting from and your signature of the message: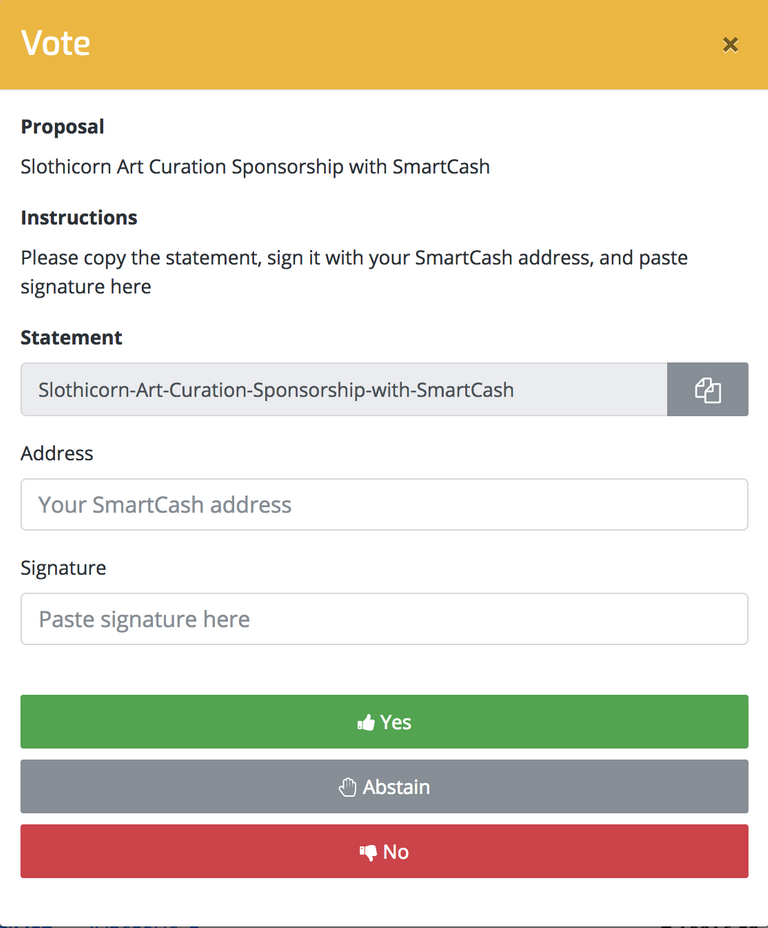 This is the beauty of public/private key encryption. This signature guarantees the owner of the tokens at this address is the only one who can sign this message and verify the weight of their vote.
To vote, open up your SmartCash QT wallet and select Sign Message from the File menu.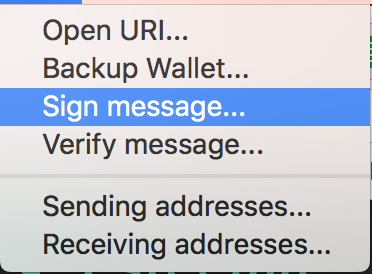 Find the address you want to sign with, paste in the message you want to sign, and then click Sign Message: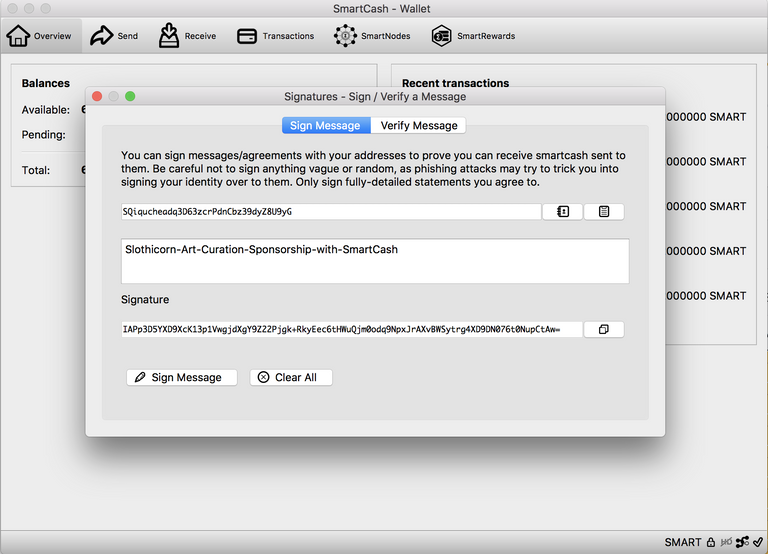 Paste that back into the SmartCash voting portal popup window and vote as you like.
That's it!
You can also vote using the SmartCash web wallet, but that's so easy no tutorial is needed: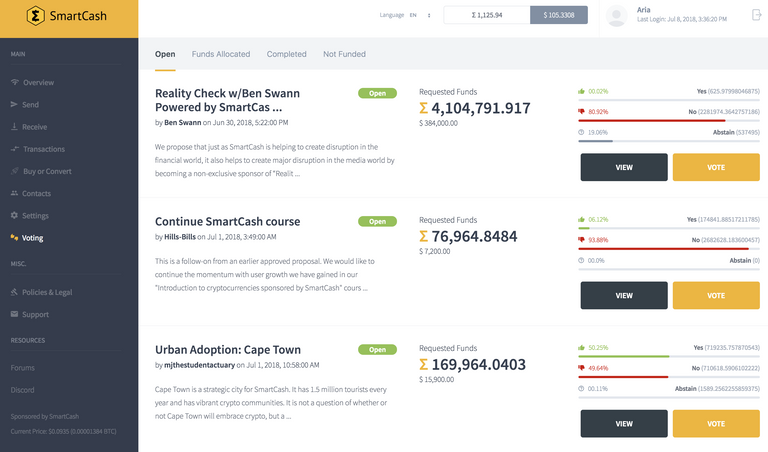 Previous SmartCash posts:
---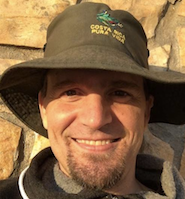 Luke Stokes is a father, husband, programmer, STEEM witness, DAC launcher, and voluntaryist who wants to help create a world we all want to live in. Learn about cryptocurrency at UnderstandingBlockchainFreedom.com



I'm a Witness! Please vote for @lukestokes.mhth