Hey SoCal Hivers,
It's been a while since I joined this contest.
Here's an interesting photo I snapped while on a recent walk around the neighborhood.
Bees took up residence in this utility box, and built up a hive. You can see the honeycombs and a few stragglers hanging around after the devastation.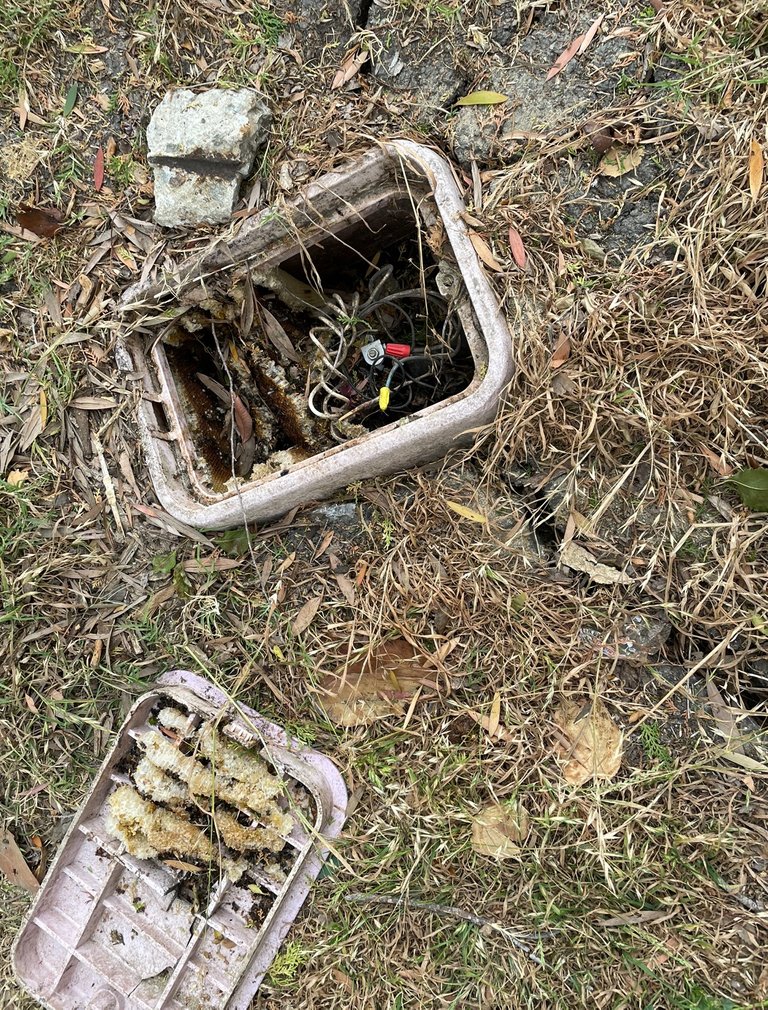 Thanks for stopping by my blog!