Franzis DENOISE Projects is a graphic editor from the German company Franzis Verlag for professional photography. With its help, you can create spectacular pictures of twilight, wildlife, underwater and space landscapes, restore overexposed frames.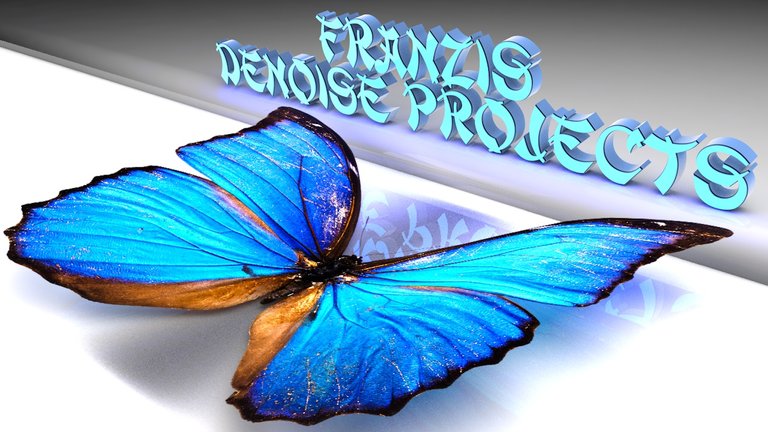 Franzis DENOISE Projects ($ 99) for Windows 10/8 (8.1) / 7 - the only tool that uses Smart Pattern Matching technology and removes all known graphic "noise": defects in brightness and color rendering, black, white and mixed "blurry" areas, dead pixels. The utility with improved noise reduction in RAW and JPEG files has 30 ready-made presets and 43 filters for finalizing images. Franzis DENOISE Projects with a 30-day trial period is optimized for web graphics and smartphones, there is a step-by-step operational assistant, a batch mode, an import plug-in for Adobe Photoshop.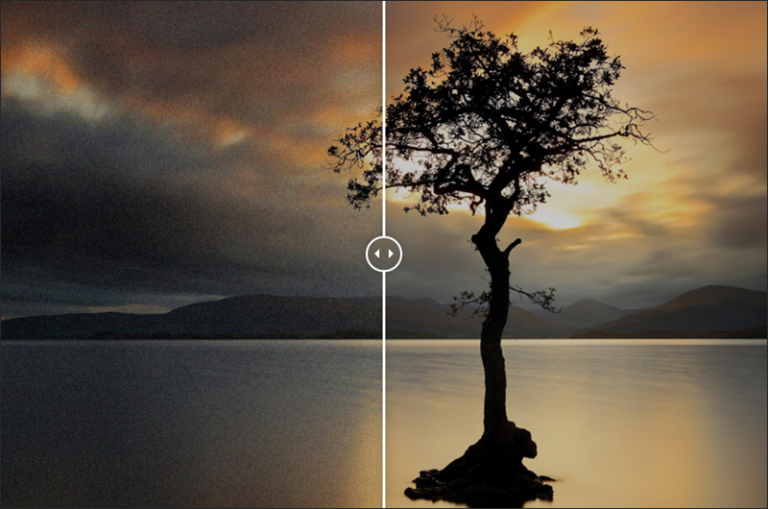 How do I get a free Franzis DENOISE Projects license?
Visit the promotion page:
https://reg.franzis.de/reg/DPW-21979000/999999999/0/502/2.0/0/en/
Enter the address of your mailbox, activate the points of agreement → "SEND".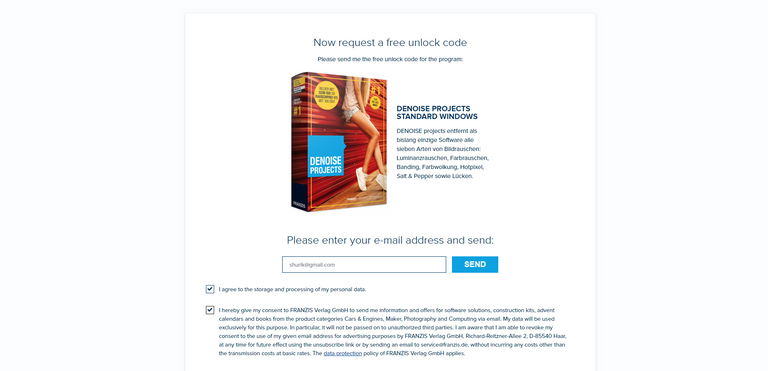 Next, confirm the email address, enter the invented (generated) password, press "SEND".
Download Franzis DENOISE Projects:
https://drive.google.com/file/d/1QGp9R2svoVo3jpNiqdCdb843DBPTCXfY/view?usp=sharing
Install on a PC (laptop) → copy the sent license key ("Registration code / Serial Number", activation code) → "Activate now" into the form.
Terms of the offer:
Lifetime personal non-commercial license for home use.
If you reinstall, you must reactivate the product.
No updates to new releases and free technical support.