Get a free lifetime license Glary Utilities Pro 5. The program contains the functions you need to optimize your computer: delete unnecessary files, fix errors in the Windows registry, find and fix broken links, uninstall.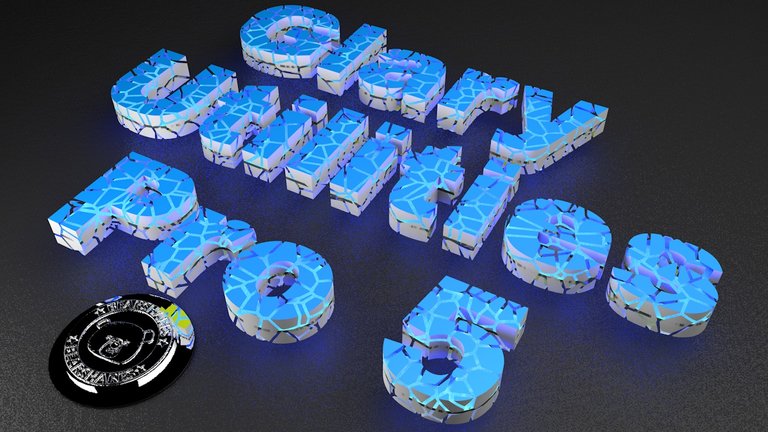 Glary Utilities Pro is a powerful set of system tweakers and utilities for tweaking, improving overall performance and protecting your PC. This application allows the user to get rid of unnecessary files, outdated registration records and the history of Internet activity (by installing various plugins, you can achieve full compatibility of this application with more than 45 different programs).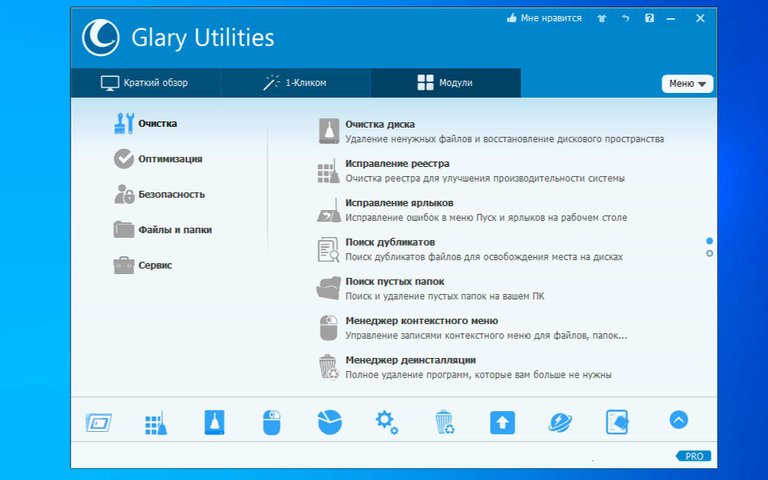 Unlike the free version in Glary Utilities Pro, many functions of the program are automated, which brings additional convenience when working with the program.
To get your free Glary Utilities Pro lifetime license, follow these simple steps:
Download the latest version of the app from the link below:
https://drive.google.com/file/d/1rU0qQcBW_D_-dGYa8st7RoZ6hIlLi685/view?usp=sharing
Supported OS: Windows 10 / 8.1 / 8/7 / Vista / XP 32 | 64-bit
Activate the Pro-version of the program (select "Activate" in the main window) using the following registration data:
Your name: EaseUS Users
License code: 3788-6167-9582-6222-6668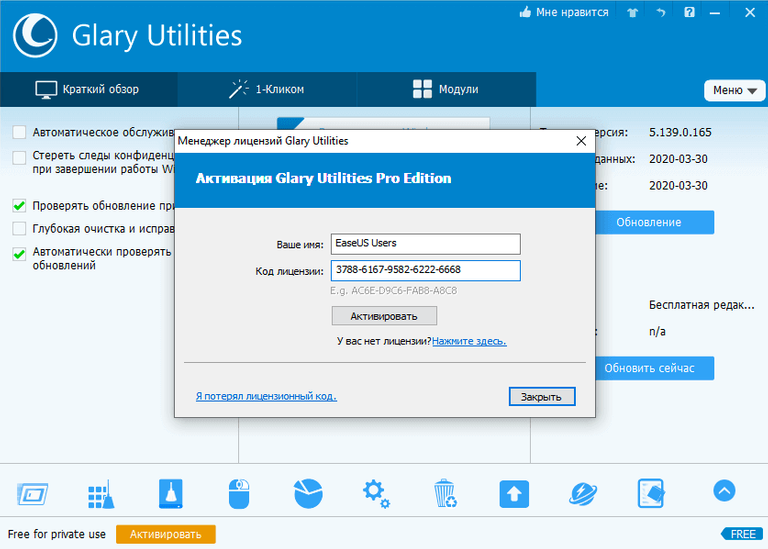 Terms of the offer:
You get a lifetime license for home (personal) use only.
No free technical support.
Updates to newer versions are available through manual installation.