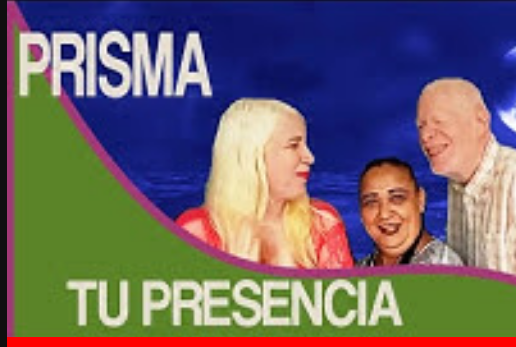 Good morning to the entire Hive community on this wonderful day of love and friendship. On this beautiful date, I am pleased to share with you a video that was completely worked on, from its creation (Lyrics, Music, Recording, Editing, etc ...) to its publication by its author César Linares, whom I can proudly call my uncle.


In the video participate my uncles César Linares and Tibisay Linares along with my cousin Norma Salazar who with a lot of affection and in a humorous way prepared us for the enjoyment of all this wonderful interpretation entitled "Your Presence" which was premiered today Sunday 14 February 2021 at midnight on his YouTube channel CL_ESTUDIO.


I hope that the video is to everyone's liking and that if so they can access their channel and provide their support, to continue motivating these Venezuelan artists to continue bringing joy and good music to everyone. Without further ado, I leave you here this fabulous video. Until next time friends, Happy Valentine's Day.





Muy buenos días a toda la comunidad de Hive en este maravilloso día del amor y la amistad. En esta hermosa fecha me complace compartir con ustedes un video que fue completamente trabajado, desde su creación (Letra, Música, Grabación, Edición, etc...) hasta su publicación por su autor César Linares, a quien orgullosamente puedo llamar mi tío.


En el video participan mis tíos César Linares y Tibisay Linares junto con mi prima Norma Salazar quienes con mucho cariño y de manera jocosa nos prepararon para el disfrute de todos esta maravillosa interpretación titulada "Tu Presencia" La cual fue estrenada el día de hoy Domingo 14 de Febrero del 2021 a la medianoche en su canal de YouTube CL_ESTUDIO.


Espero que el video sea del agrado de todos y que si es así puedan acceder a su canal y brindarle su apoyo, para seguir motivando a estos artistas venezolanos a seguir llevando alegría y buena música a todos. Sin más que destacar les dejo acá este fabuloso video. Hasta la próxima amigos, Feliz día de San Valentín.