Do you want have fun or play2earn?(I will write in English and Chinese)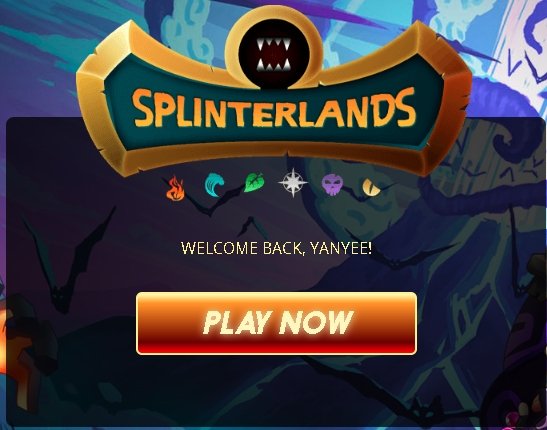 I do battle to 2700 every time I rent cards

I will tell you how stake a few money then play for fun, play for free!
First,do you know how much SPS swap to DEC?
it's almost stable at one SPS swap to 44~45 DEC.

So,I buy 100,000 DEC(about 400 USD) and transfer into game.
or can buy 5000DEC + 1111SPS then stake into tribaldex.com DEC:SPS pool increase liquidity.
I will receive 10SPS every day = 450DEC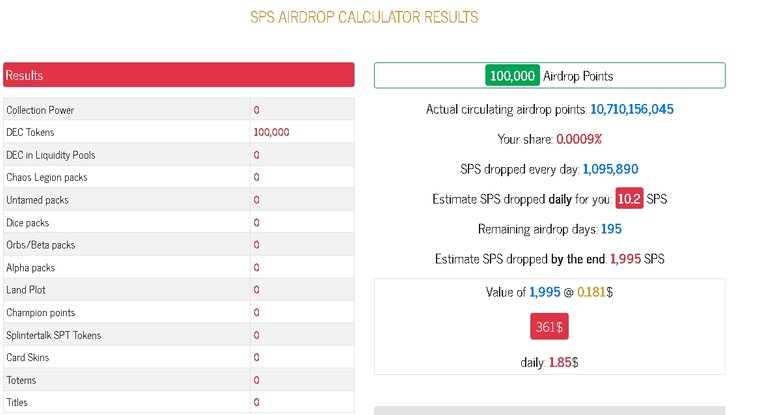 recently everyone rents cards for one day to fight three days daily mission.
It's means you have 1350 DEC quota to rent 100,000 CP cards.
The most important thing is you need to rent the high efficiency teams,you can battle through GOLD league.
then you can get daily chest and DEC.
I play well and play for fun, mostly I play for free.
#splinterlands and #play2earn. (Let's get TRENDING!!)
https://splinterlands.com?ref=yanyee
#SPLINTERTALK
#CTPCONTENT
#LEOFINANCE
#CTP
#ALIVE
#NEOXIAN
#PROOFOFBRAIN
#ARCHON
#SPT
#ALIVEANDTHRIVING
#Splinterlands
#play2earn
到底是要玩遊戲還是邊玩邊賺?
我現階段能做到存一筆錢之後玩免費
我每次租牌都可以打到2700分
這樣每日任務寶箱就是多賺
租牌的DEC打回來也等於是多賺了
我是如何辦到的呢?
要先說SPS與DEC的兌換比率 大致上都維持在45左右
我花400美金購買DEC存入遊戲內 (或是買5000DEC+1111SPS存到tribaldex.com的流動池質押)
一天可以得到空投10sps=450DEC
按照大家熟悉的三天租一次卡 等於1350DEC的額度可以租卡
如果租卡片等級8653,打得到黃金三的段位
這樣解一次每日任務寶箱+打到28%捕獲率
租到高勝率牌組就可以打得回租卡的DEC
如此周而復始三天玩一天遊戲,靠利息免費玩,同時賺寶箱。