So, I was active on the official splinterlands discord server and was scrolling through the chats and there I saw @marianaemilia telling us about her tournament for new players which has amazing prizes. I entered the tournament but I wasn't confident enough so I called in @youloseagain for a friendly battle.
Here is the link for my battle against @youloseagain
https://splinterlands.com?p=battle&id=47bc23bfe919fb689763bf4bd02f73e997123033&ref=godfather.ftw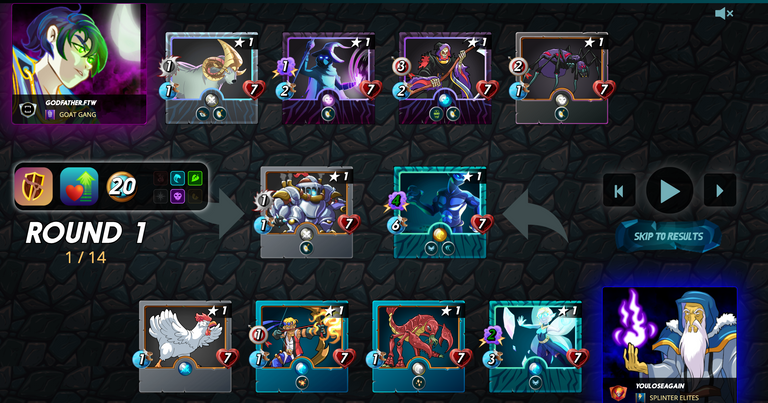 RULESETS
Equaliser health and unprotected ruleset. I personally like equaliser health it is because you can put out Enchanted defender or exploring dwarf (Fire Splinter) and many more such cards plus low mana makes it more interesting.
LINEUP:
I preferred Owster rotwell as my summoner it is because it is a low mana condition and players usually prefer magic or melee monsters rather than range attack monsters because they can't fight in the first position (Beatrix Ironhand is an exception).
I chose Enchanted Defender as my tank because I believe it is meant for equaliser ruleset only. it has got 1 health at all levels. plus there is armor also. But then the ruleset had unprotected as a condition.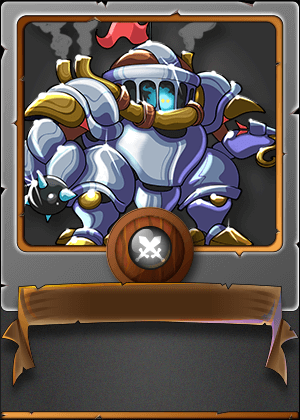 I preferred Battering ram and darkest mage for the 2nd and 3rd position as they can be set as a barrier between my tank and my range monsters.
and in the end I chose grim reaper as because grim reaper has got 3 ranged attack.
This lineup played out well because the opponent chose malric as the summoner plus two magic cards.
WHAT ELSE I NEED TO IMPROVE IN THIS LINE UP?
I just need to put a chicken in between :P
Because chicken helps a lot especially in equaliser ruleset.