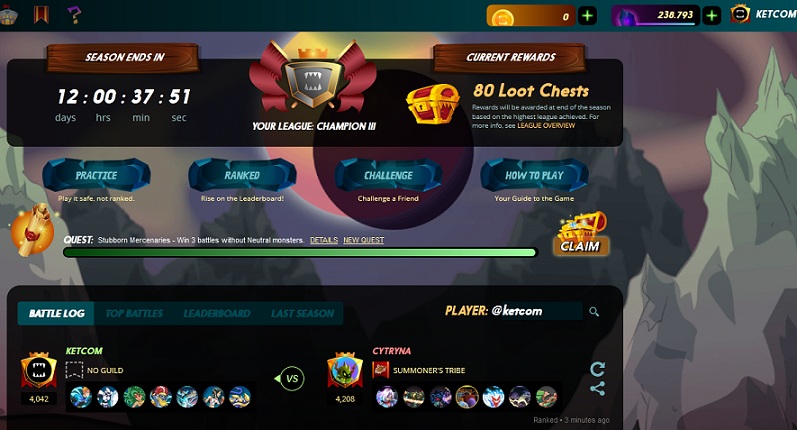 For the second day running I got the special type of daily quest that says "win three battles using any splinter without using neutral monsters" and it was cool because I didn't focus on not using neutral monsters if the rule set for the battle was not going to be in my favor. At the end of the day it was six wins out of six battles so I had a clean slate today and that feels good as I also progress in the points ladder and hope that do more tomorrow.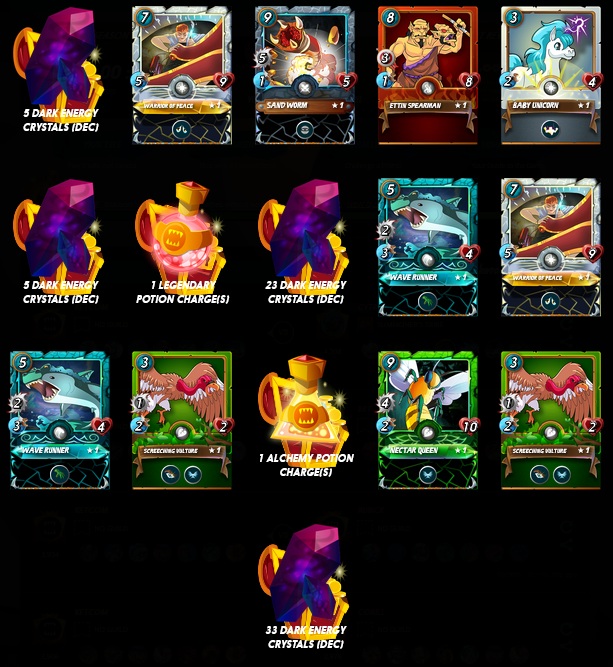 Rewards day 274
Today was another no show day in the rewards department my friends, I didn't get any thing special, just got some common cards, some potions and the tiny DECs as usual and that was all she wrote.
You can watch one of my battles by clicking the link below, thanks: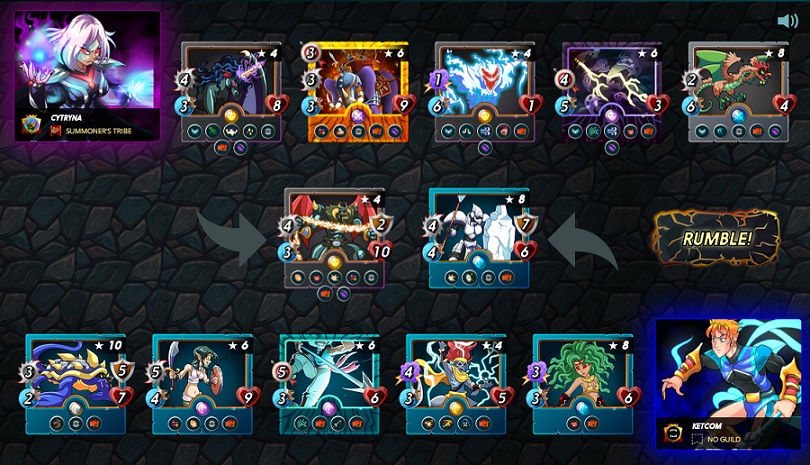 https://steemmonsters.com?p=battle&id=c0644f7f5aad2546ed19bf4ce4f3c96f0cf3b8bd&ref=ketcom
Thanks for reading. Keep your comments coming and follow me if you have not already done that. Again, thanks a lot for your support to me always.
REFERRAL:
If you haven't joined the splinterlands games you can use my referral link https://steemmonsters.com?ref=ketcom to join and I'll give you all the support I can offer including one or more free cards. Thanks. There are referral rewards offered by splinterlands when a new member joins using your referral link, so can check that out as well.