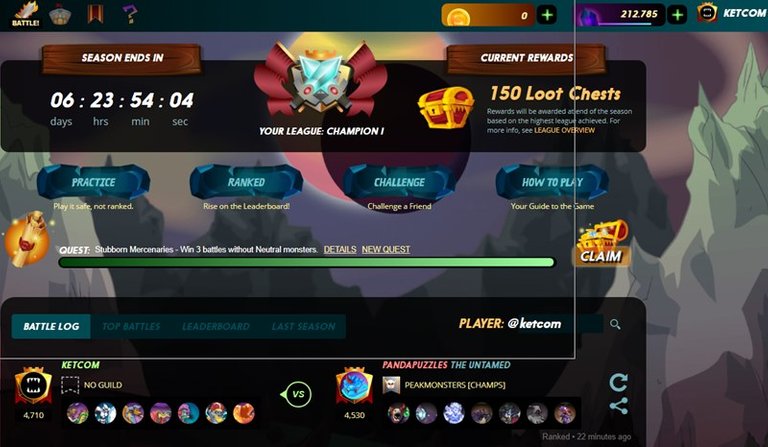 I got the special type of daily quest today and that is the "win three battles with any splinter without using neutral monsters". Oh Boy! When I saw that task I really considered changing it because I knew at this level it wasn't going to be a child's play thingy. I however decided to push ahead with it and see what happens.
I won the first battle and the second one but made a mistake of including one neutral monster while fighting my second battle, so I was surprised when the win indication bar didn't move after my win so had to check why it didn't. I found the culprit, but it was already too late to do anything about it, so I let it be and continued my battles. As I had already predicted, it wasn't an easy task, I was even knocked off the top league and had to fight my way back to complete my daily quest and claim my rewards .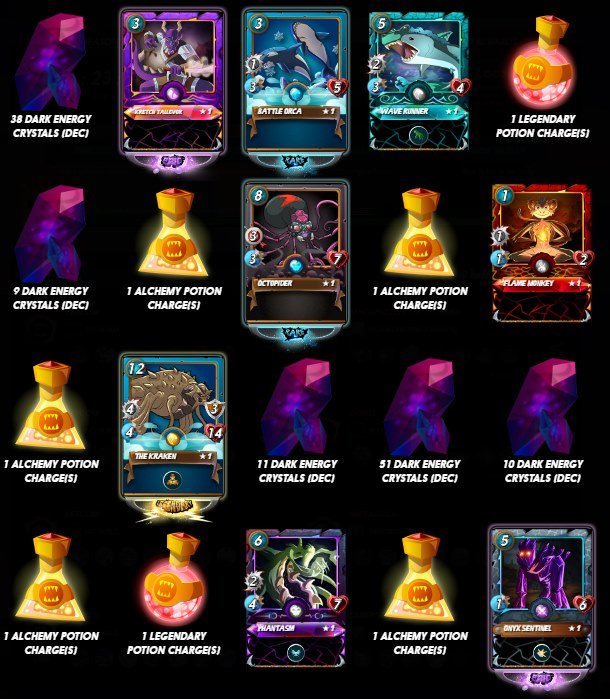 Rewards day 279
After days of complaining I finally got some things good to talk about in my rewards opening today because I got a Legendary card, I don't know how you guys feel when the card starts vibrating as you click it, for me it puts a smile on my face because that is a sign that a legendary card is going to show up.
I also got two Epic cards that I would consider to be a bit valuable too, then I got two Rare cards, some common cards, some potions and the usual suspect tiny DECs but it's all good and the Legendary card alone was more than enough for me.
You can watch one of my battles by clicking the link below, thanks: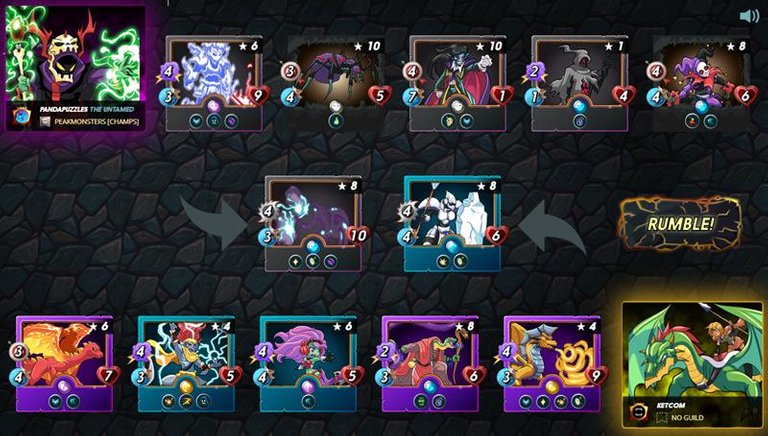 https://steemmonsters.com?p=battle&id=e5b014a7a297c616cc2587f594227fcee06aab32&ref=ketcom
Thanks for reading. Keep your comments coming and follow me if you have not already done that. Again, thanks a lot for your support to me always.
REFERRAL:
If you haven't joined the splinterlands games you can use my referral link https://steemmonsters.com?ref=ketcom to join and I'll give you all the support I can offer including one or more free cards. Thanks. There are referral rewards offered by splinterlands when a new member joins using your referral link, so can check that out as well.