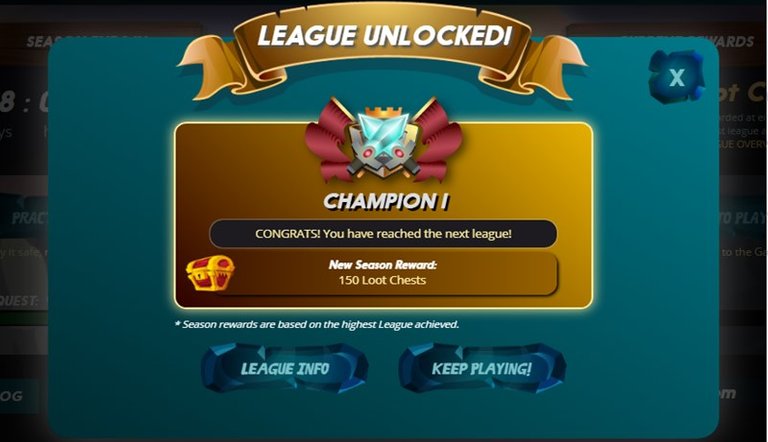 I decided to shoot for the stars before my daily quest turned up to see if I could hit the next league early and that brought down my capture rate from 90 plus to around 60 plus, I really can't remember how many battles I fought as each time I get close the haters turn up and knock me down. Lol.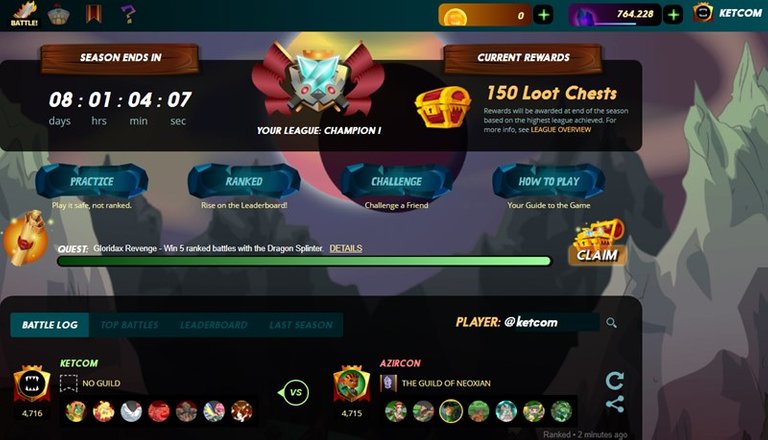 I finally decided to wait until my daily quest turns up and try again as I had already reached the 4,600 plus points. When my quest finally came I got the Earth splinter and that was a no go area for me as I have very little monster strength on that splinter, so I made a change and got the Dragon splinter today and I can't tell you how happy that made me feel. 😀Lol. This is because I see it as a I was to see that as I splinter that would be strong to give me the type of victories I needed to reach the next league.
I must say that the target I set for myself was reached as I was able to hit the Champion I league and claim my rewards for the day. What a day this has been my friends.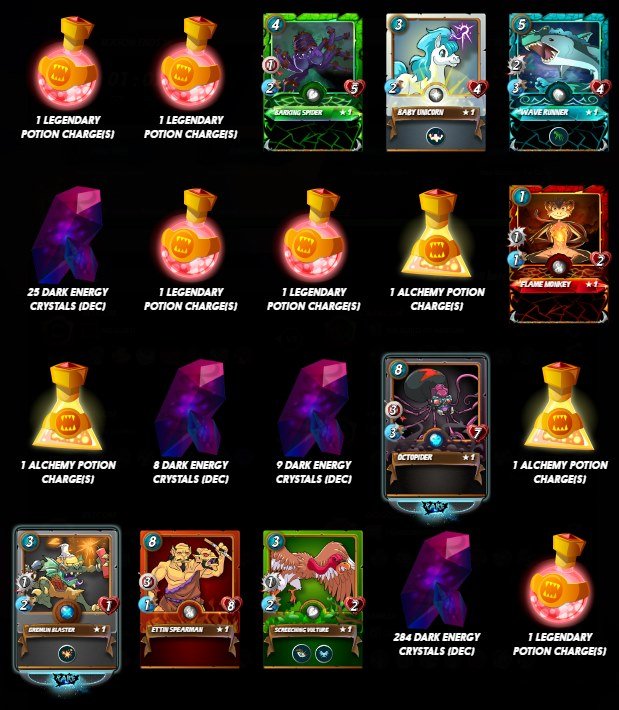 Rewards day 278
The rewards I got today is what we describe sometimes as shooting blanks. Lol. For today I hit two Rare cards, some common cards, some potions and the usual little DECs to round up my rewards for the day. Where the Gold coin at? Lol. I really hope something better turns up tomorrow to break these down turn of rewards I am getting these days.
You can watch one of my battles by clicking the link below, thanks: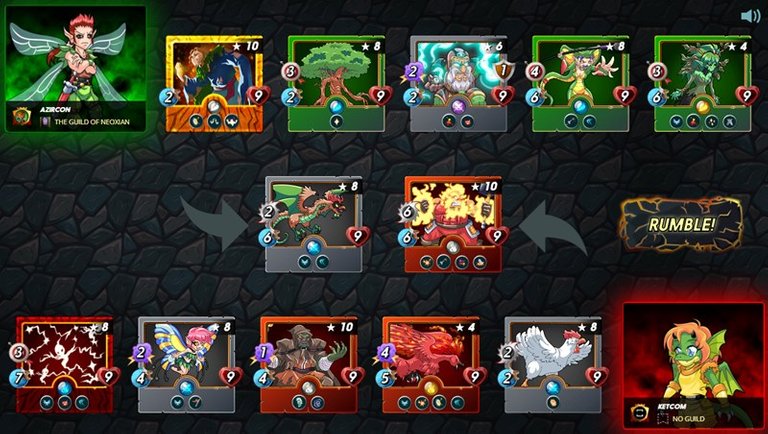 https://steemmonsters.com?p=battle&id=57ee66fa45ed430491d7b49966cb67589f83fddf&ref=ketcom
Thanks for reading. Keep your comments coming and follow me if you have not already done that. Again, thanks a lot for your support to me always.
REFERRAL:
If you haven't joined the splinterlands games you can use my referral link https://steemmonsters.com?ref=ketcom to join and I'll give you all the support I can offer including one or more free cards. Thanks. There are referral rewards offered by splinterlands when a new member joins using your referral link, so can check that out as well.