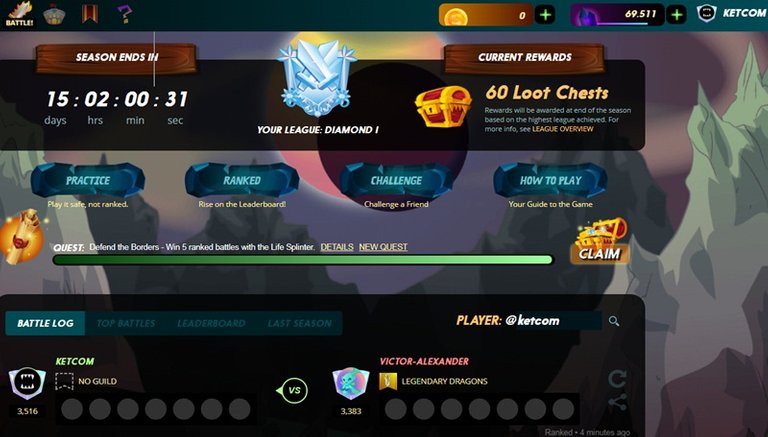 I had some time before the season ended today to do some battles and see how high I could go. I was able to hit my personal all time high of 4976 points which placed me at the 73rd position but that wasn't good enough to put me among the top 50 position which one some extra bonus. Maybe this season we'll see how high i'll hit this time.
I got the Life splinter for my daily quest, the first for the season and it turned out A okey. I fought seven battles and won five of them.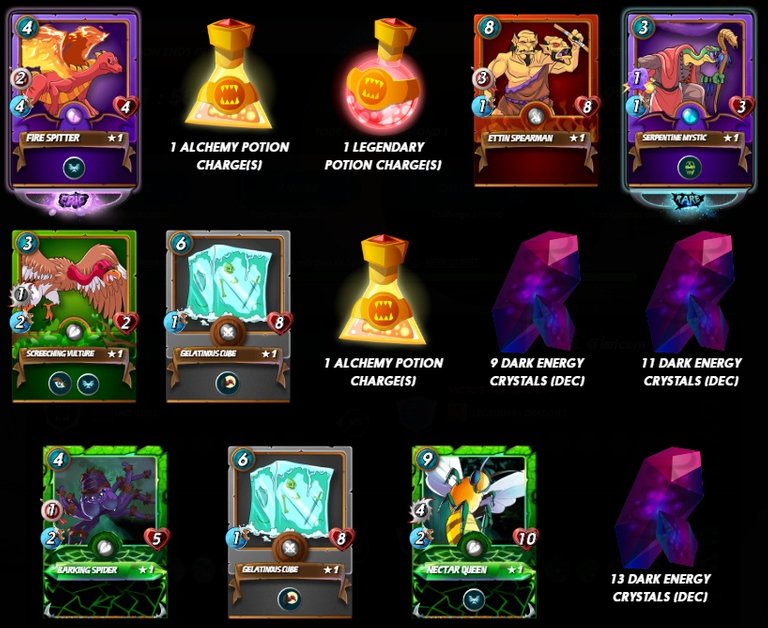 Rewards day 271
It was another no show day for me on the reward side of things for the rewards opening today. First the end of season rewards was really not worth talking about because I can't even remember any meaningful stuff I got as rewards. Lol.
Anyways, for the daily quest rewards I got an Epic card, a Rare card and some Common cards, some potions and some tiny DECs and that is it guys.
You can watch one of my battles by clicking the link below, thanks: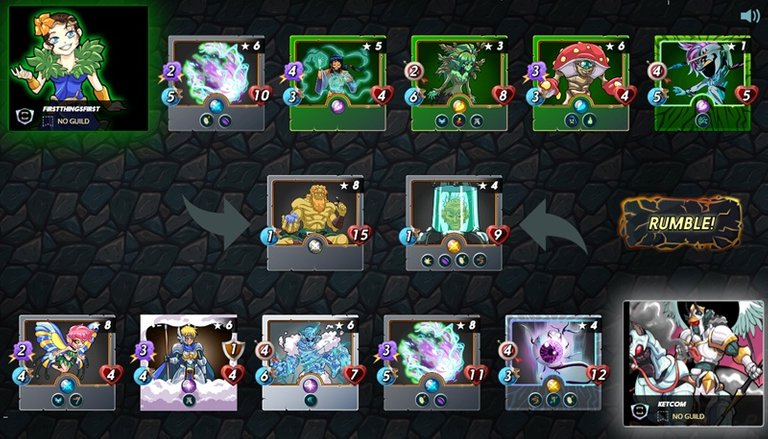 https://steemmonsters.com?p=battle&id=78f2a3e83a0ec10da20a6e13ae5cca1d415f10c5&ref=ketcom
Thanks for reading. Keep your comments coming and follow me if you have not already done that. Again, thanks a lot for your support to me always.
REFERRAL:
If you haven't joined the splinterlands games you can use my referral link https://steemmonsters.com?ref=ketcom to join and I'll give you all the support I can offer including one or more free cards. Thanks. There are referral rewards offered by splinterlands when a new member joins using your referral link, so can check that out as well.