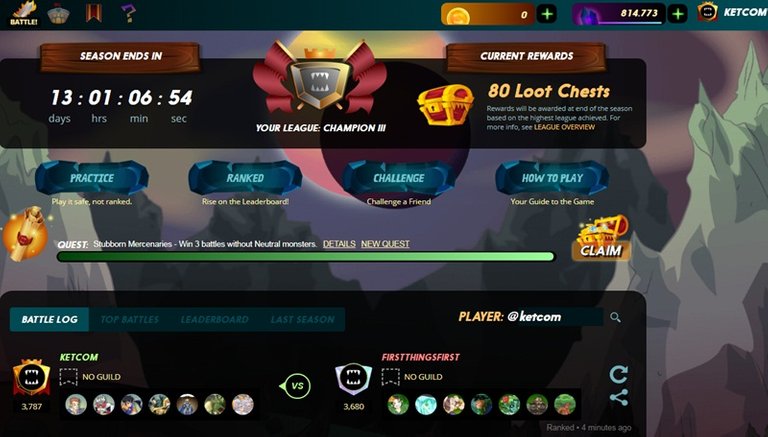 I got the special type of daily quest that says "win three battles using any splinter without using neutral monsters" and I must say that at this level of the league it is not so difficult to do, but once you hit the champion II and I league it becomes a daunting task as people in that group are usually packed with all the monsters needed to terminate the enemy and making your team selection weak. I was able to complete my daily quest, gain some points and claim my rewards.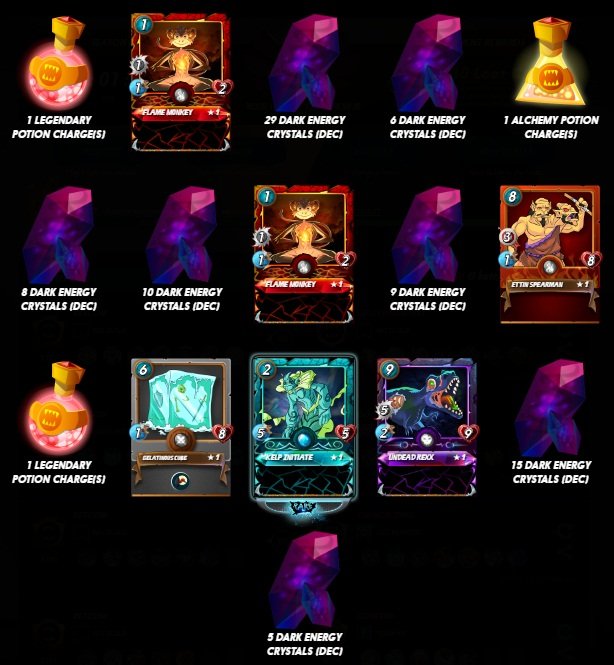 Rewards day 273
I got no real biggy today, just the usual stuff like one Rare card, some commons cards, some potions and the tiny wincy DECs that don't add up to much I am afraid. Anyways, in a way the are free so we are grateful for them.
You can watch one of my battles by clicking the link below, thanks: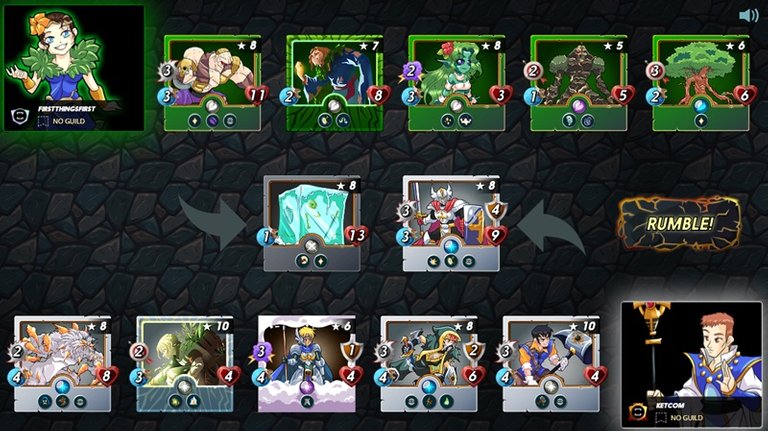 https://steemmonsters.com?p=battle&id=52cfb0ae7dd827bbf1ad054e0e49c332fb5f9dcf&ref=ketcom
Thanks for reading. Keep your comments coming and follow me if you have not already done that. Again, thanks a lot for your support to me always.
REFERRAL:
If you haven't joined the splinterlands games you can use my referral link https://steemmonsters.com?ref=ketcom to join and I'll give you all the support I can offer including one or more free cards. Thanks. There are referral rewards offered by splinterlands when a new member joins using your referral link, so can check that out as well.